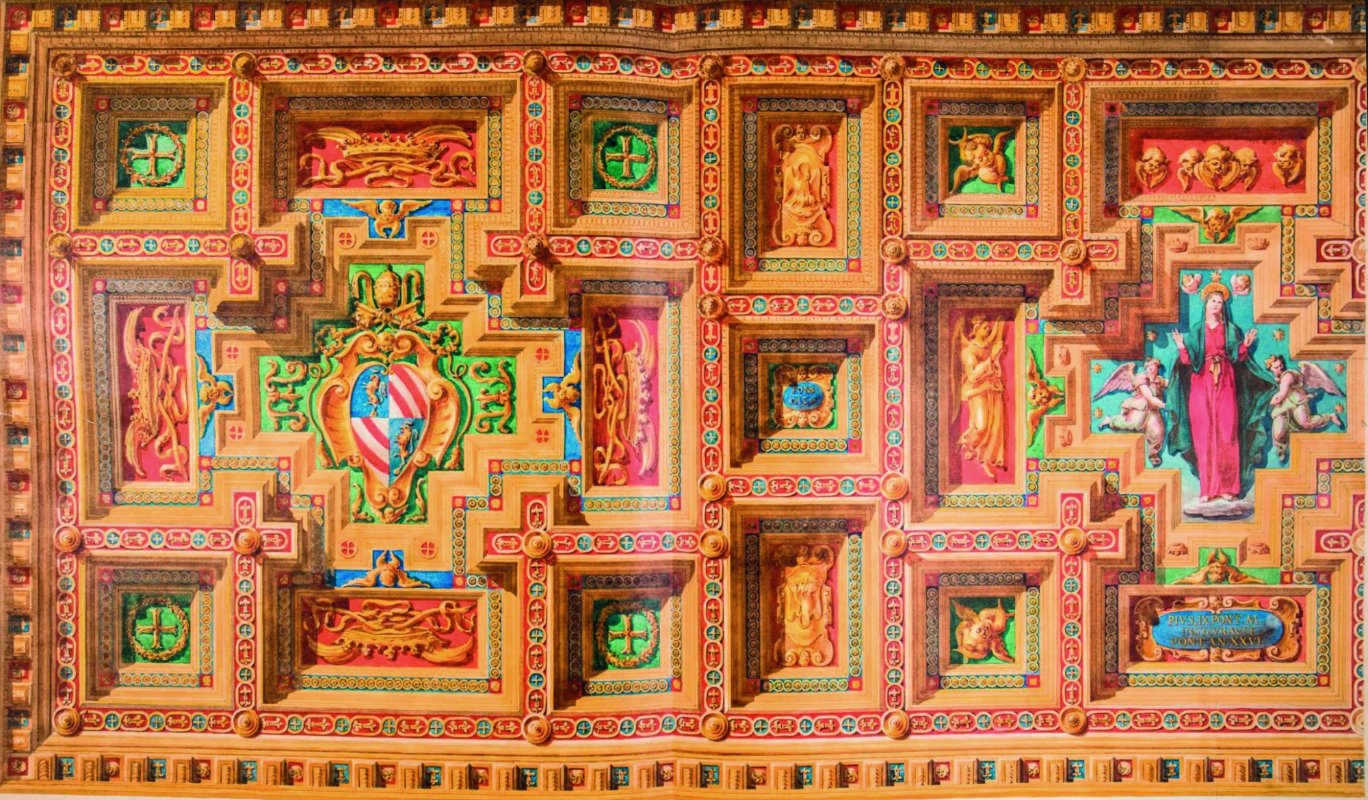 This event has passed
collectionsExhibitions
Heaven in a room. Wooden ceilings in Renaissance Florence and Rome
For the first time, ceiling designs by Michelangelo, Sangallo and Vasari will be on display until March 8, exhibiting the creation and decoration of important buildings and churches
Square, octagonal or rectangular in shape, the ceilings of Renaissance churches and palaces are works that blend all the arts. For the first time, the Department of Prints and Drawings at the Uffizi in Florence is dedicating an exhibition to wooden ceilings.
The exhibition titled 'Heaven in a room. Wooden ceilings in Renaissance Florence and Rome' will be on display until March 8. Showcasing over 30 works including technical drawings, paintings, illustrations of details and figures, as well as other artifacts that reveal the splendor of the wooden ceilings in the Renaissance will be on display, detailing how painting and sculpture were intricately connected to architecture. In addition to the wealth of drawings from the Uffizi collection, items from the Louvre, the National Museum of Stockholm, the Library of History of Art and Archeology, the Museum of Rome and the State Archives of Rome and Florence will also be exhibited.
The exhibition is opened by a very rare wooden lacunar from the Roman age that still retains traces of colour and was recently discovered in Herculaneum, it will be exhibited for the first time to the public. Arts in the Renaissance is also represented by masterful drawings, never exhibited all together, by mainly Tuscan artists (Giovanni da Udine and Zuccari, and by the architects Sangallo and Dosio), which show the stucco and painting works from the rooms of the Domus Aurea and other classical monuments in Rome, Tivoli and Baia.
Reniassance ceilings will feature with the classic colors and ornaments of a majestic fifteenth-century chestnut lacunar (2 meters by 2 meters), specially restored for the exhibition, carved by the Florentine Giovannino de 'Dolci for the Salone del Globondo di Venice palace.
Michelangelo's project for the Laurentian Library is magnificent, highlighting how the geometric structure of the lacunar ceilings uses space and perspective in an intriguing way, a Renaissance taste that reaffirms Baldassarre Peruzzi as the model for the renewal of San Domenico in Siena and Vasari in the project for the Salone dei Cinquecento.
Refined geometric arrangements also triumph in the amazing vault of the Sala Regia in the Vatican by Antonio da Sangallo the Younger. This masterly drawing kept in the Uffizi is rarely exhibited. It equipped craftsmen with the construction methods for astroids, ovates and octagons.
Two rare contemporary items are also on display: Wu Yuren's "impossible" lacunar 'The Truth is Concret' (2015) and Claudio Parmiggiani's evanescent imprint of the flight of butterflies (2015) designed for the Villa Medici in Rome. The two artists interpret and transfigure coffered ceilings in their works in a way that is both a betrayal and a tribute to the time-honoured traditional interpretation of the "heavens".
When
From 12 Dec 2019
to 08 Mar 2020
Details
From 12 December 2019 to 08 March 2020