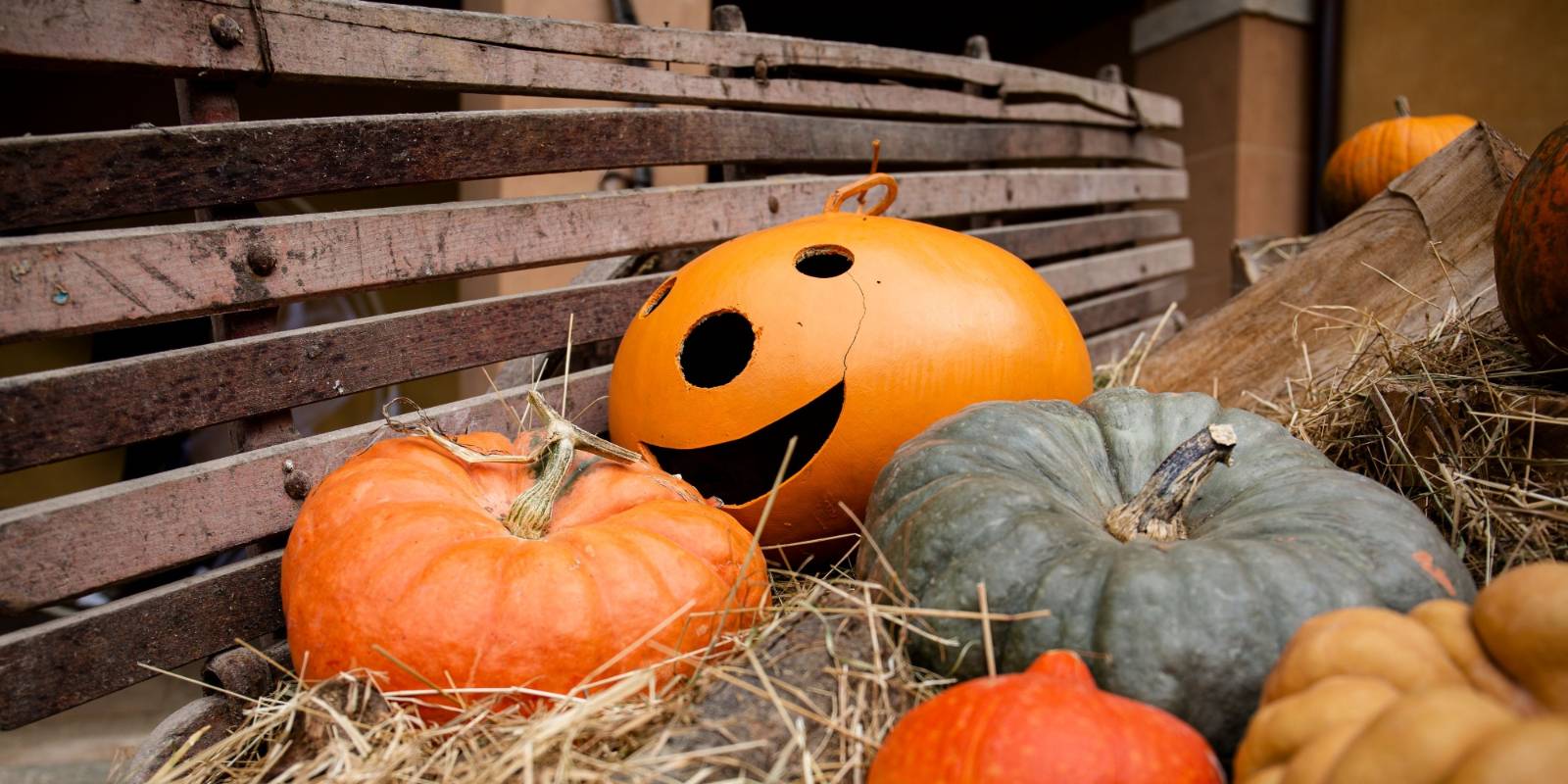 Photo ©Villa Reale di Marlia
starFestivals
info
Important information:
Events and shows all around Tuscany can take place provided that the guidelines aimed at containing the risk of infection from COVID-19 are observed. We invite you to contact the organizers for up-to-date information about the status of the single events. Stay updated
here
Halloween at Villa Reale in Marlia
Visit to the gardens with themed treasure hunt
On October 30 and 31, Villa Reale di Marlia (8 km from Lucca) will open its doors to both young and old on the most mysterious weekend of the year, hosting the second edition of its Halloween themed treasure hunt.
To make the Halloween weekend even more frightening, there will be a special opening of the tunnel that connects the Palazzina dell'Orologio to the Villa Reale, just for this occasion. Only those brave enough will be able to enter the underground underworld.
The visit to the gardens and the treasure hunt will be great fun for the whole family, alternating corners of the park with grotesque architecture (some more, some less) and even the pumpkins will be the protagonists given how much they were appreciated last year.
To make the Halloween weekend in Villa Reale even more colourful and scary, we invite you to visit us dressed in costume from head to toe. A raffle will reward families in costumes, with a season ticket to the park for the 2022 season on offer for the whole family, as well as other fantastic gadgets to take home.
There will be typical Halloween products and other surprises at the cafe and in other parts of the park.
Visits are possible from 10am until dusk (and no later than 6pm) and we recommend not arriving after 3pm in order to experience Halloween in full at Villa Reale.
In compliance with regulations, we ask you to book online for your entrance ticket and for the treasure hunt (for which there is a maximum number of participants) for both Saturday October 30 and Sunday 31.
The hunt is aimed at families with children and teenagers from 3 to 13 years, although little ones can also participate
Park entrance only: Children 5 € - adults 10 € - free 0-3 years
Entrance to the park and 1/2 of the Villa Reale or Palazzina dell'orologio museums: € 15/18
The ticket for the park includes the possibility to take part in the special opening of the tunnel
The event will take place even in the case of rain
Green Passes are required for all those above 12 years of age, only for the visit of the interior, not for the park.
When
From 30 Oct 2021
to 31 Oct 2021
Details
From 30 October 2021 to 31 October 2021

Saturday,
Sunday
start 10:00 end 17:00