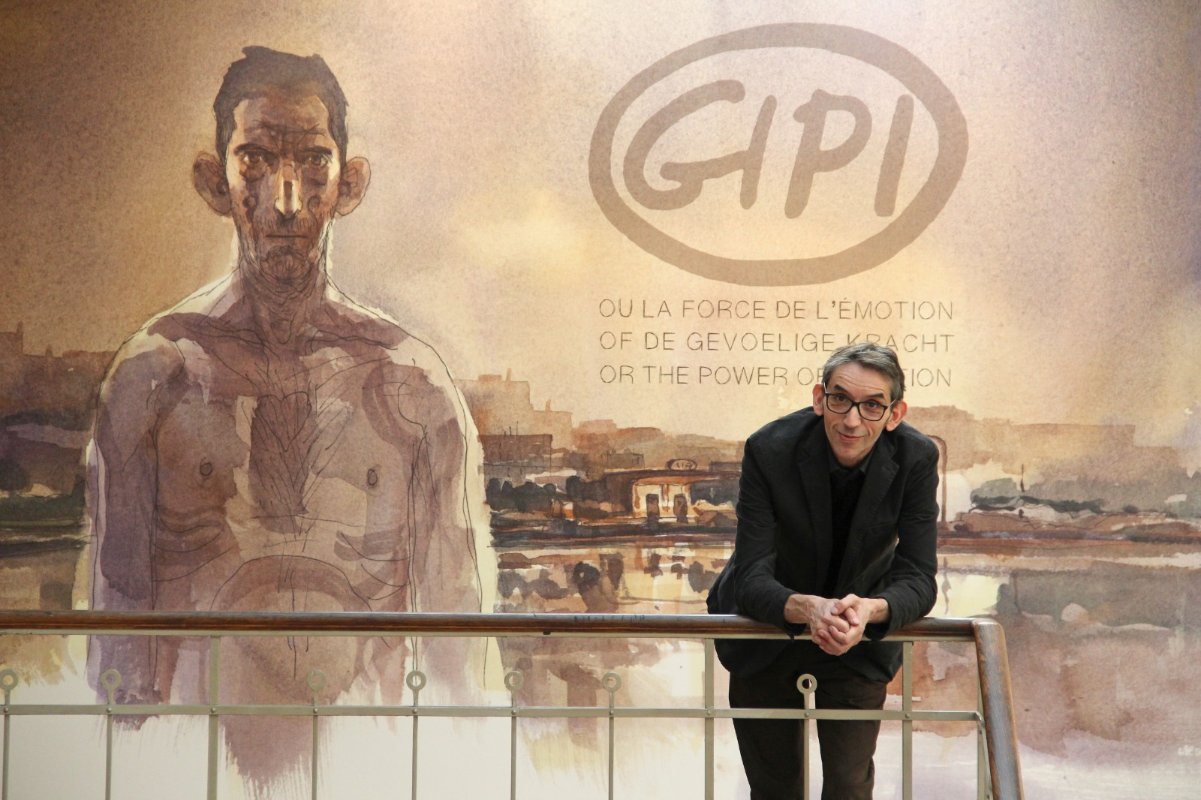 collectionsExhibitions
Gipi. Artist Stories
From June 15 to October 13 at Palazzo Blu, more than 90 drawings by the successful Pisan artist
Gian Alfonso Pacinotti, codename Gipi, is the star of the summer exhibition at Palazzo Blu in Pisa. Gipi is a multi-faceted artist and one of the leading figures on the Italian cultural scene. The exhibition, titled Gipi. Artist Stories, will be open from June 15 to October 13 and will present a large selection of original paintings and more than 90 drawings of his most successful pieces, like Esterno notte, La terra dei figli, unastoria and Appunti per una storia di guerra. The chosen works, curated by Giorgio Bacci, offers visitors the chance to enter into the creative world of the artist.
For the fifth year in a row, the summer art exhibition at Palazzo Blu is dedicated to graphic arts. Gipi is a cartoonist, writer, illustrator and director. Over the years, he has received multiple prestigious and international awards in the fields of literature and art, including the GoscinnyAward (and Best Book) at the 2006 Angoulême International Comics Festival for his Appunti per una storia di Guerra, which was also mentioned in the magazine Lira as one of the 20 best books of 2005, and the 2006 Max & Moritz Prize for Gli Innocenti (best foreign book at the Internationaler Comic-Salon in Erlangen) and the MicheluzziPrize for the best illustrator at the Comicon Festival in Naples, which he won in 2004 for Esterno Notte and in 2005 for Questa è la stanza. He was also nominated Magister for the 2019 edition.
The inclusion of his graphic novel unastoria as one of the 12 finalists for the Premio Strega in 2014 marked a watershed moment in contemporary critique: for the first time, a comic book eligible to receive an award primarily given to literature. The event highlighted one of Gipi's main characteristics: going beyond established borders and following his instinct of constant experimentation, like when he directed a few art house films that were met with acclaim at the Venice Film Festival (in 2011, L'ultimo terrestre and in 2018, Il ragazzo più felice del mondo).
When
From 15 Jun 2019
to 13 Oct 2019
Details
From 15 June 2019 to 13 October 2019