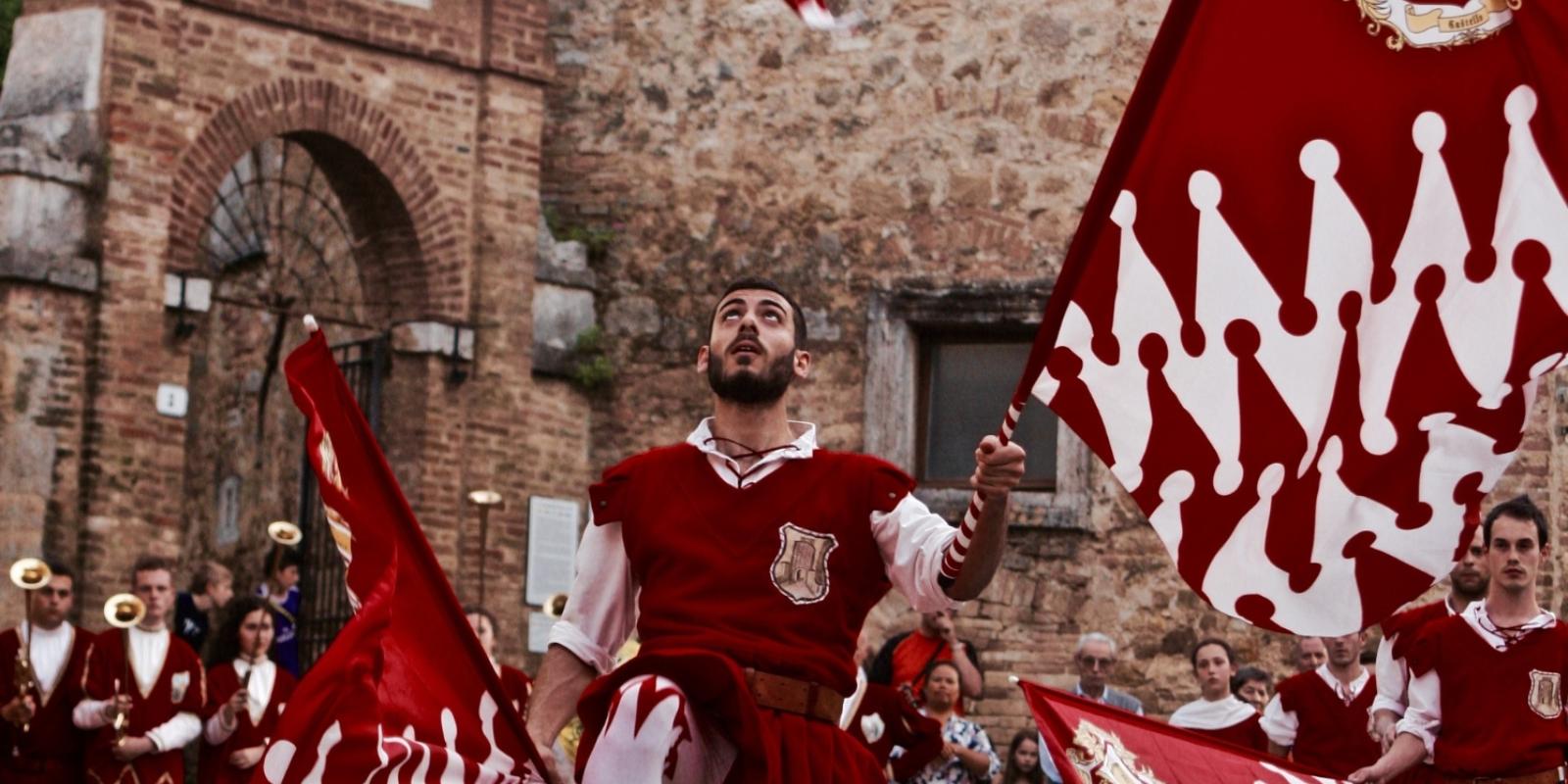 This event has passed
Folklore
info
Important information:
Events and shows all around Tuscany can take place provided that the guidelines aimed at containing the risk of infection from COVID-19 are observed. We invite you to contact the organizers for up-to-date information about the status of the single events. stay updated
here
Festa del Barbarossa
Celebrating Frederick Hohenstaufen's historical conquest during the third weekend of June.
Barbarossa's Day is named after the notorious Duke Frederick I Hohenstaufen, known as Barbarossa who, around 1000, entered San Quirico d'Orcia and overwhelmed the village's daily life by giving it new and different functions.
The townsfolk consider it by far the most important celebration of the year: among the numerous re-enactments that are organised every year throughout the area, this is one of the most evocative ones, thanks to its unique theatrical re-creation staged in the most significant corners of the old town: including the collegiate churchyard and the countless squares and main streets. During this time, in keeping with tradition, the old town is divided into four districts according to the typical logic of medieval toponymy:
Borgo, black and white; Reeds, azure and white; Castello, red and white; Lawn, green and white, and they face off in spectacular fights between archers and bishops to win the Emperor's Jugs.
A celebration within celebration: with the districts' taverns where banners are free to wave while typical medieval melodies and street plays from times gone by create a magic atmosphere.
When
From 19 Jun 2020
to 21 Jun 2020
Details
From 19 June 2020 to 21 June 2020