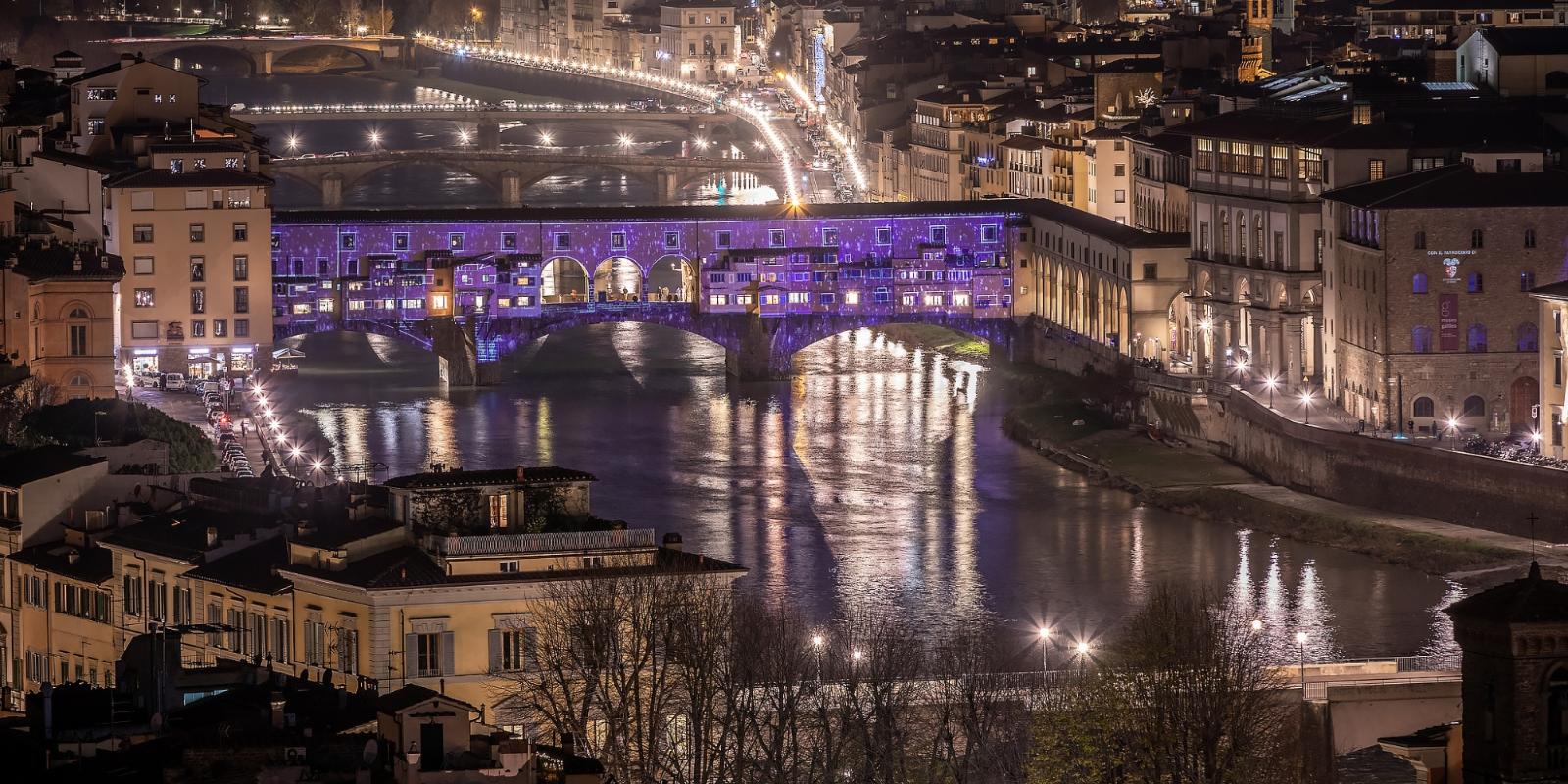 This event has passed
starFestivals
info
Important information:
Events and shows all around Tuscany can take place provided that the guidelines aimed at containing the risk of infection from COVID-19 are observed. We invite you to contact the organizers for up-to-date information about the status of the single events. Stay updated
here
F-Light | Firenze Light Festival
SIGHT, From the Dark Wood to the Light. The festival pays tribute to Dante Alighieri for the 700th anniversary of his death
Despite the difficulties caused by the Covid-19 health emergency, the city of Florence has created the annual F-Light event series, Firenze Light Festival 2020, this year in homage to Dante and entitled Sight, from the dark wood to the light.
From 8 December 2020 to 6 January 2021, F-Light Sight will cover urban spaces with new light, thanks to video-mapping, projections, lightshows and art installations. One of the most important events of its kind in Italy, it has also become a point of reference in Europe.
Many locations are involved including Palazzo Medici Riccardi, Ponte Vecchio, Museo Novecento, Piazza Santo Spirito and Piazza Santa Maria Novella. Lights will also illuminate Piazza Indipendenza, Via Calzaiuoli, Forte Belvedere and Piazza SS. Annunziata.
The 2020 edition of F-Light will also go beyond the historic center, spreading to all four suburban districts. There will also lights at different points in each zone: Q2, piazza delle Cure, Artemio Franchi stadium and piazza Niccolò Tommaseo in Settignano; Q3, piazza Gino Bartali in Favinana and piazza Niccolò Acciaiuoli al Galluzzo; Q4, piazza dell'Isolotto and piazza Paolo Uccello; finally, Q5, Le Piagge - Viper Theater and the San Donato Park in Novoli.
The whole program is available on www.flightfirenze.it
When
From 08 Dec 2020
to 06 Jan 2021
Details
From 08 December 2020 to 06 January 2021