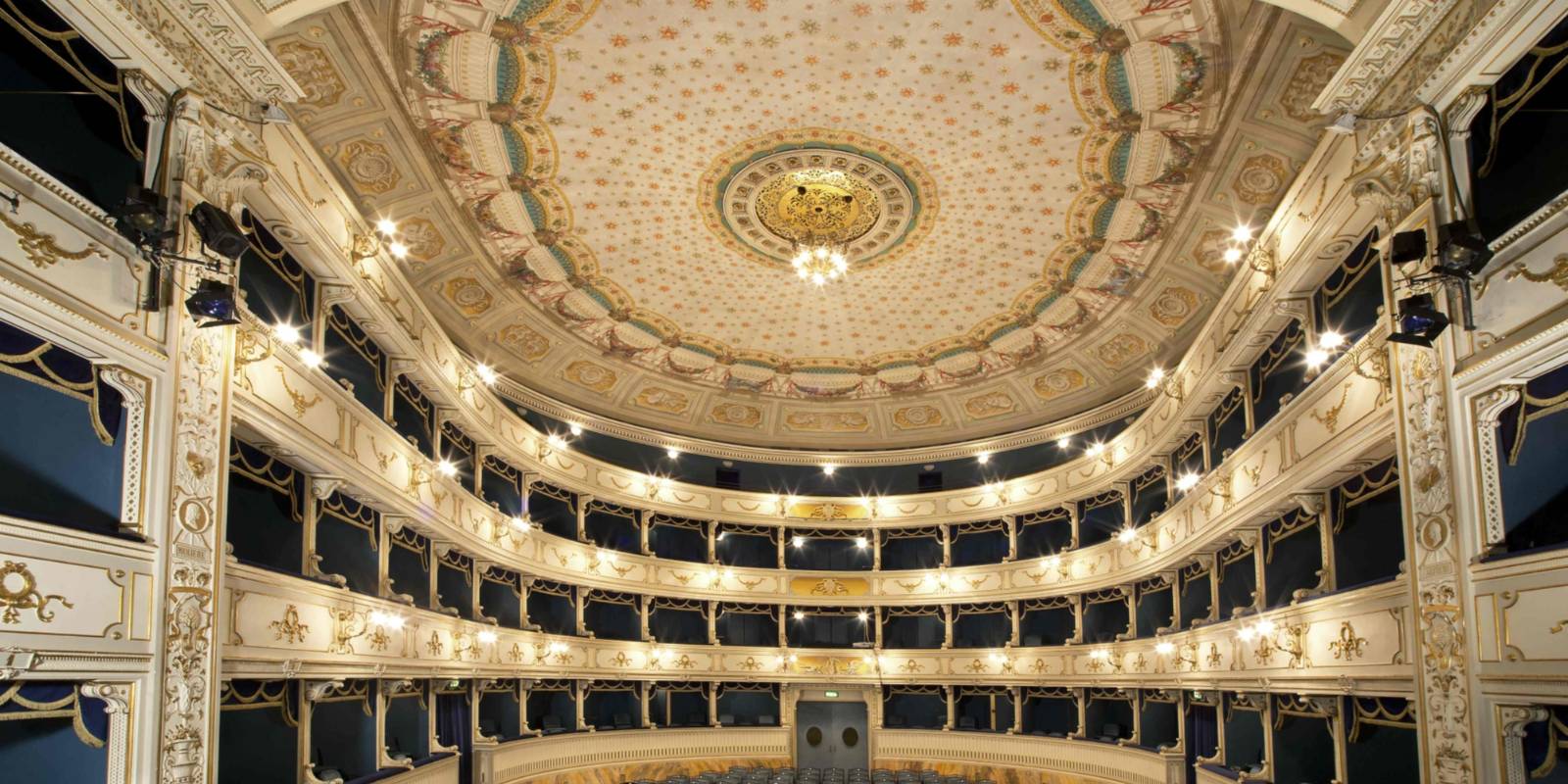 local_playTheatre
info
Important information:
Events and shows all around Tuscany can take place provided that the guidelines aimed at containing the risk of infection from COVID-19 are observed. We invite you to contact the organizers for up-to-date information about the status of the single events. Stay updated
here
"ESTATEVENTI SIENA 2021"
Live show in the city with the theaters of Siena
In the city districts from June to September, there will be high-calibre national guests, street theater performances and local artistic companies.
Finally, the live show returns to the city and surroundings. After the halt caused by the pandemic, the Theaters of Siena now resume their artistic and multidisciplinary program filled with great events. From June to September, the highlights of the Sienese summer will be illustrious names from the national scene, starting with the artistic director of the municipal theaters, Alessandro Benvenuti, who will present his latest show "Panico ma Rosa", as well as local companies.
Among the other guests of "the city of the Palio" will be Massimo Lopez and Tullio Solenghi, Giorgio Panariello, Piero Pelù and Aldo Cazzullo, Drusilla Foer, Debora Villa and the Lombardi-Tiezzi Company, giving great space to local companies, puppetry and street theater.
Prose, dance, music and books will meet in the most charming city spaces such as Piazza del Campo, Piazza Iacopo della Quercia, Logge del Papa, Fontebranda and the Fonti di Follonica. The location of the summer festival will also include the districts of San Miniato and Isola d'Arbia, bringing theater inside and outside the walls of the city.
Tickets
For the 2021 summer season, no subscription forms will be activated but only various admission rates. For national tour shows: 1st sector 35 Euros, 2nd sector 20 Euros, 3rd sector 10 Euros. For shows produced by local companies: single sector 15 Euros.
When
From 04 Jun 2021
to 30 Sep 2021
Details
From 04 June 2021 to 30 September 2021