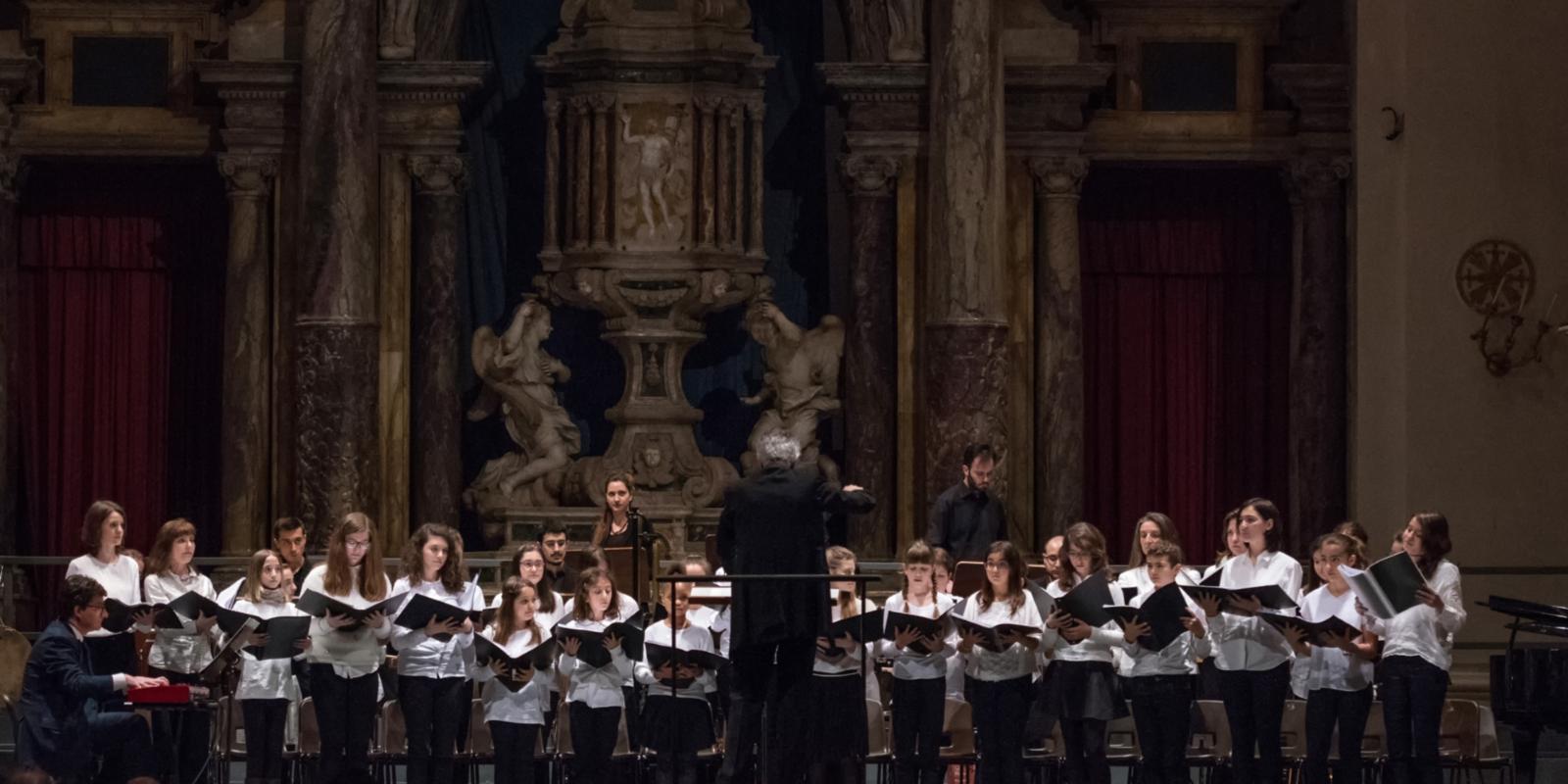 This event has passed
music_noteMusic
info
Important information:
Events and shows all around Tuscany can take place provided that the guidelines aimed at containing the risk of infection from COVID-19 are observed. We invite you to contact the organizers for up-to-date information about the status of the single events. Stay updated
here
Chigiana International Festival
18 live concerts and 22 online concerts from 5 July to 3 September, inauguration with a Sepulveda tribute
The sixth edition of Chigiana International Festival is called Oursounds, as the summer music showcase takes place in Siena between 5th July and 3rd September. Thanks to the agreement between the Chigiana Music Academy and the Italian Ministry for Foreign Affairs and International Cooperation, the festival will be broadcast worldwide through the network of the Italian Institutes of Culture.

The first date is on 5th July at 9.15pm in Siena's Piazza Duomo, with 'Io ho un sogno', a dialogue with multiple voices around Luis Sepúlveda, the Chilean writer whose death on 16th April was caused by Covid-19. The new performance, produced by Accademia Chigiana, is directed by Alessio Pizzech with choreography by Francesca Duranti.

The festival boasts three sections, one live and the other consisting of digital programming with online explanations, with concerts never broadcast before, which comprise the Accademia Chigiana multimedia archive. 18 live concerts and 22 digital ones will make up the festival, as well as 32 'Legends on air' events with established players on the ChigianaRadioArte webradio.

The festival welcomes the following live artists: Lilya Zilberstein, Valentina Piovano, Alessandro Carbonare, David Geringas, Antonio Meneses, Roberto Fabbriciani, l'Ensemble Micrologus, Antonio Caggiano, Bruno Giuranna, Christian Schmitt, Giovanni Puddu, Ian Fountain, Patrick Gallois, Giuseppe Ettorre, Chigiana Percussion Ensemble and Orchestra Giovanile Italiana. On Monday 27th July, 'Senza vento' will be performed for the first time, a solo cello composition by Salvatore Sciarrino, commissioned by Accademia Chigiana and performed by Antonio Meneses.
When
From 05 Jul 2020
to 03 Sep 2020
Details
From 05 July 2020 to 03 September 2020