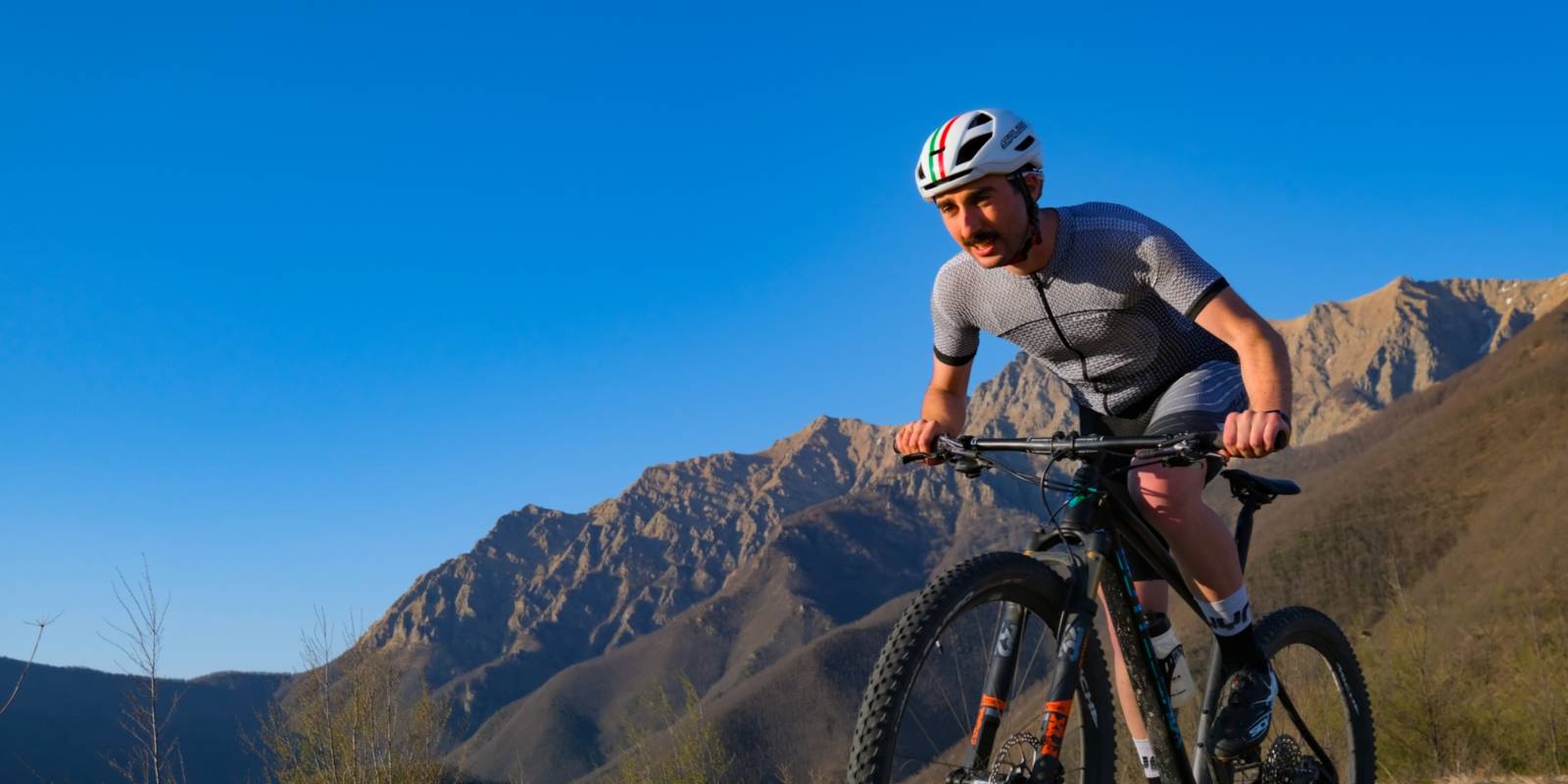 Photo ©Ambito Turistico Lunigiana
golf_courseSport
info
Important information:
Events and shows all around Tuscany can take place provided that the guidelines aimed at containing the risk of infection from COVID-19 are observed. We invite you to contact the organizers for up-to-date information about the status of the single events. Stay updated
here
Castagna Bike & Trail 2021
Bike and hiking: fall adventure in Lunigiana!
On foot or by bicycle, the paths that run through the woods, villages and peaks of Lunigiana are wonderful in the autumn months, when the golden leaves decorate the countryside and the best local produce is served on the tables. It is precisely when the chestnuts start to fall from the trees that the Castagna Bike takes place!
The Castagna Bike is the largest mountain bike race in central-northern Italy and takes place every year in October in Lunigiana, a land of chestnuts and autumn flavours. After the enforced cancellation of 2020, this Tuscan autumn sporting event is preparing to return.
Put this date in your diary: October 10, 2021, cyclists and two-wheel enthusiasts from all over Italy will find themselves in the Selva di Filetto, a clearing of chestnut trees at the gates of the ancient medieval village, to experience this off-road adventure. In addition to the bicycle routes, the Castagna Trail includes routes for walkers, trail runners and hikers.
For the 17th edition of this race, bikers will be able to choose from a wide range of routes: Short, Medium, Long and the new Castagna Extreme, an even longer route, suitable for those who want to test themselves on a longer distance and discover new corners of Lunigiana. In addition to the ascent to Monte Bosta, there will also be the climb to the Logarghena meadows, in the Tuscan-Emilian Apennine National Park: an excursion of 60 km, with 2000 m of altitude difference, with wonderful views! The traditional routes have also been renewed, which will pass along the new Castle Cycle Route and through the old mule tracks between the medieval villages of Filetto, Mocrone, Filattiera, Ponticello and Lusignana.
For trail running enthusiasts, there are three routes of the Castagna Trail: the 10 km short, the 17 km medium (new for this year) and the 24 km long.
Registration is already open, but places are limited! Hurry up and book.