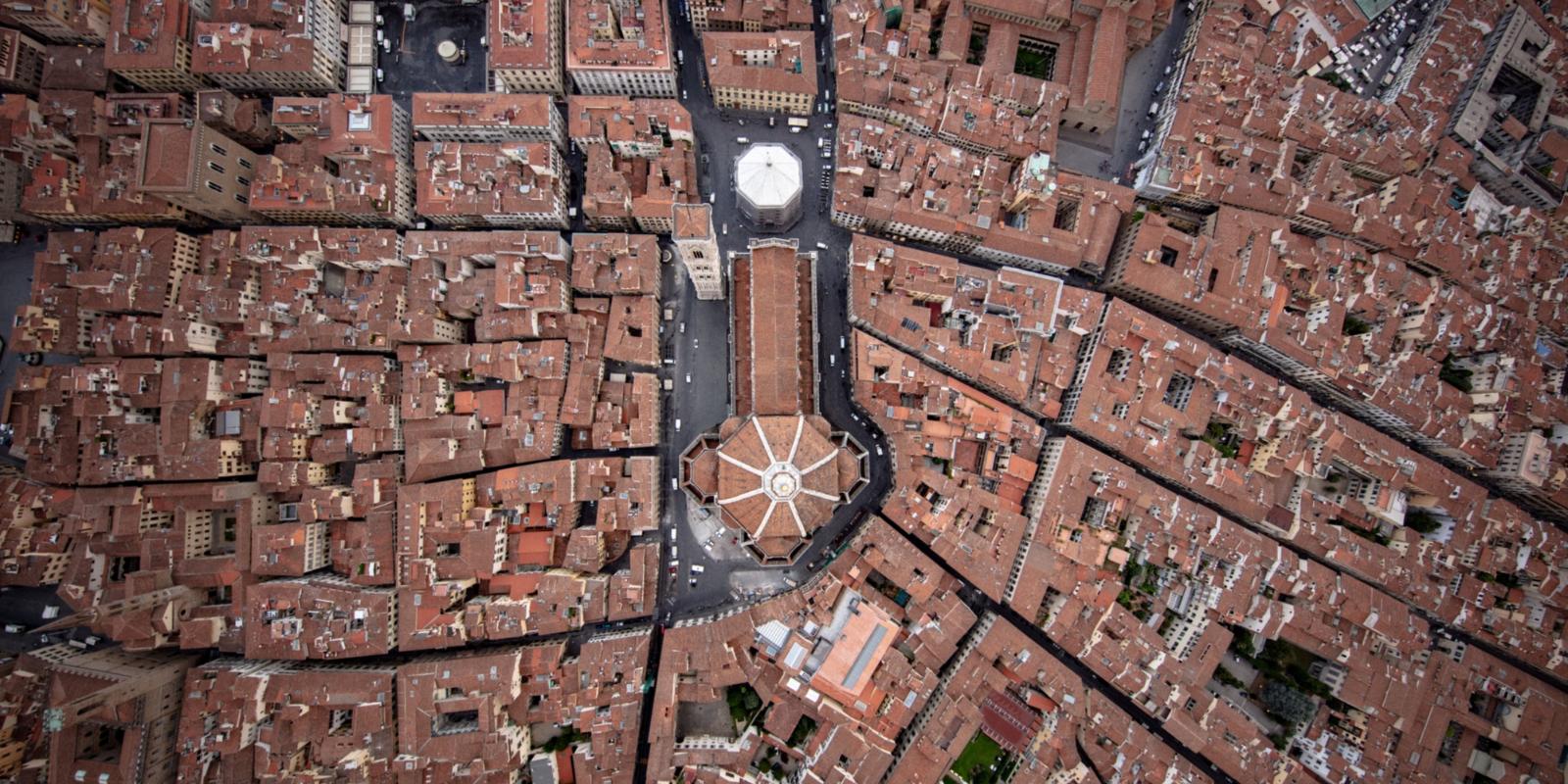 This event has passed
collectionsExhibitions
info
Important information:
Events and shows all around Tuscany can take place provided that the guidelines aimed at containing the risk of infection from COVID-19 are observed. We invite you to contact the organizers for up-to-date information about the status of the single events. stay updated
here
Beauty beyond limits
Photographs by Massimo Sestini show Tuscany as seen from above, on display until October 31
A different side of Tuscany will be on display at Forte Belvedere in Florence from September 16 to October 31, 2020 for the exhibition 'Rinascimento senza fine. Bellezza oltre il limite' (Never-ending Renaissance: Beauty beyond limits). Shots by the Prato-born world famous photojournalist, Massimo Sestini, will be on display. The 'impossible' glimpses reveal the most intimate and natural parts of the Tuscan landscape that will be in gigantic formats so that you can discover every hidden aspect. Those who climb the ramparts of the Fort will come into contact with the geometries, shades, volumes, and contrasts of Tuscany as you've never seen it before, altered by man and centuries of wisdom.
Massimo Sestini has been reflecting on the customs, politics and society of Italy since 1978. His first big works of reportage date back to the mid-eighties, when he photographed England's Prince Charles in Recanati while painting a watercolor. He also photographed Licio Gelli in Geneva while he was being taken to prison, just after he was captured following his escape to Argentina. His shots have appeared on the front pages of the main Italian and international newspapers, including Stern, Paris Match, Time, Life, Newsweek, New York Times, Herald Tribune, El Pais, Olà, Le Monde, Figaro Magazine, Hello, Sun and The Times.
He is mainly known for his ability to embark on highly skilled exploits such as leaning out of helicopters supported by a harness, diving to photograph the explosion of bombs as well as flying on all types of military and civil aircraft. Aerial photos have become his signature style. Since 2007, Sestini has collaborated with Italian military institutions and bodies. In 2012, he dived with the Italian Navy into the Costa Concordia, after it had just sunk. In 2014, while on board the Bergamini Frigate, he witnessed the Mare Nostrum rescue operations off the Libyan coast. From a helicopter, he captured a photograph of a drifting boat loaded with 500 migrants, having survived twelve days caught in a storm. The photo won the prestigious World Press Photo in the General News section in 2015.
The exhibition "Horizons of Italy from the helicopters of the State Police" was created from an aerial portrait of Italy captured on board police helicopters over a two-year period. It was launched at the Quirinale Palace in May 2016 in the presence of the President of the Republic, Sergio Mattarella. His latest exhibition was held in June 2020, on the occasion of the 732th anniversary of the Hospital of Santa Maria Nuova in Florence. 'Indispensable' is his report on the activity of nurses during the Covid-19 emergency, which he captured while spending five days and five nights in a Covid ward.
When
From 16 Sep 2020
to 31 Oct 2020
Details
From 16 September 2020 to 31 October 2020