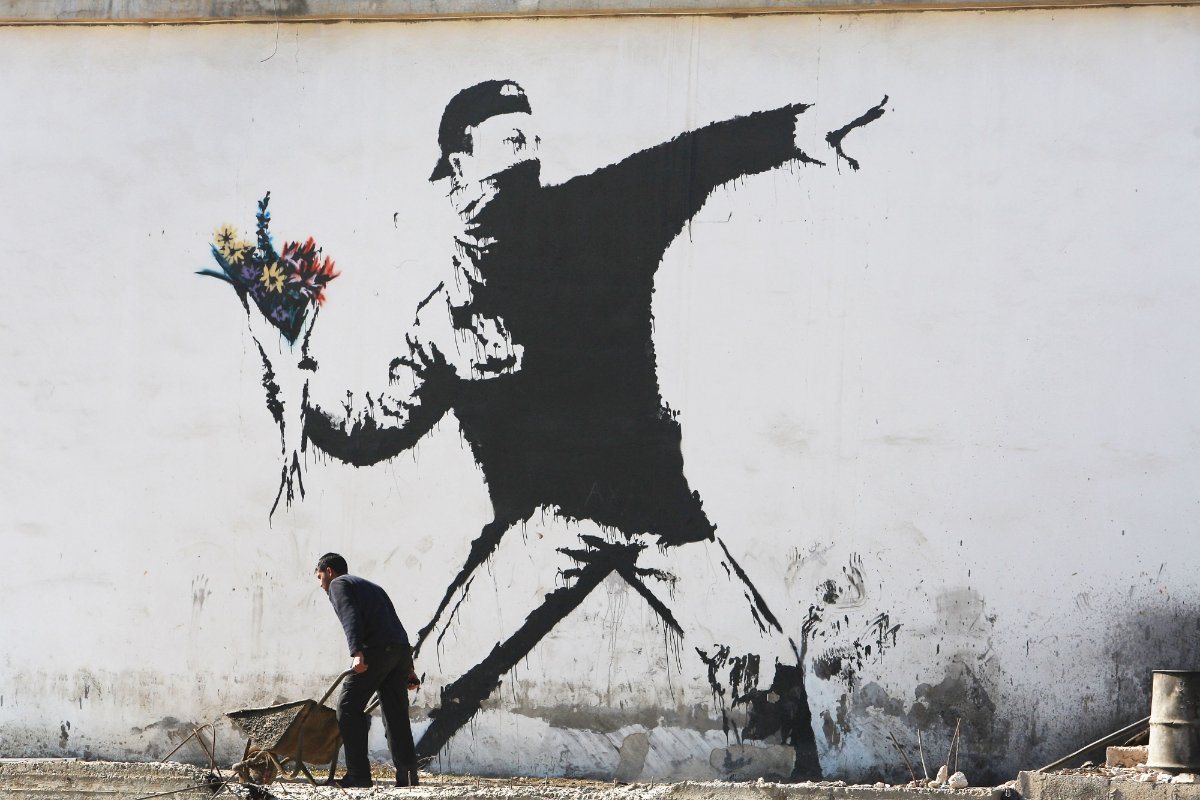 collectionsExhibitions
BANKSY: This is not a photo opportunity
Until February 24, 2019, Palazzo Medici Riccardi exhibits twenty works by the English street artist, famous all over the world
Recently Banksy and the group of artists united under the name "Banksy" made quite a few waves with a provocative stunt: in the span of just a few seconds on October 5, 2018, a work that had just been sold for 1,04 million Pounds sterling by the prestigious auction house Sotheby's in London "self-destructed" under the attentive (and horrified) gazes of the auction-goers, slipping away under the frame through a shredder.
Provocations of this type are nothing new for Banksy: he's an artist with a strong political consciousness who in 1998 managed to spread his caustic graffiti works around the world until his work reached a particularly strong apex: in 2004 he carried out eight works on the wall dividing Israel from the West Bank. Along with city walls, Banksy often manages to invade museums and art galleries where he "attacks" falsified works. Currently the identity of this artist remains carefully guarded, even though there are many rumors, some of which connect the artist closely to members of the British trip-hop group Massive Attack.
Until February 24, 2019, Palazzo Medici Riccardi will host the exhibition "BANKSY: This is not a photo opportunity," curated by Gianluca Marziani and Stefano S. Antonelli, promoted and produced by the MetaMorfosi Associazione Culturale, with support from the Metropolitan City of Florence and the Tuscan Region and collaboration from Mus.e.
On display are works obtained in collaboration with the staff who manages Banksy's work and authorizes its sales and distribution. Between 2002 and 2009 Banksy published 46 paper images that he sold through his "print house" Pictures On Walls in Commerical Rd. in London. These are images that reproduce some of his most famous street works, documenting his genre of "pop frescoes" that were often removed, stolen or simply lost to wear, tear and time. The Florence exhibition features a curated selection of the best 20 images he's produced so far – the images that made the artist known worldwide and established his reputation as one of the most complex, ingenious and intuitive of our time.
When
From 22 Oct 2018 to 24 Feb 2019
Other events of Exhibitions