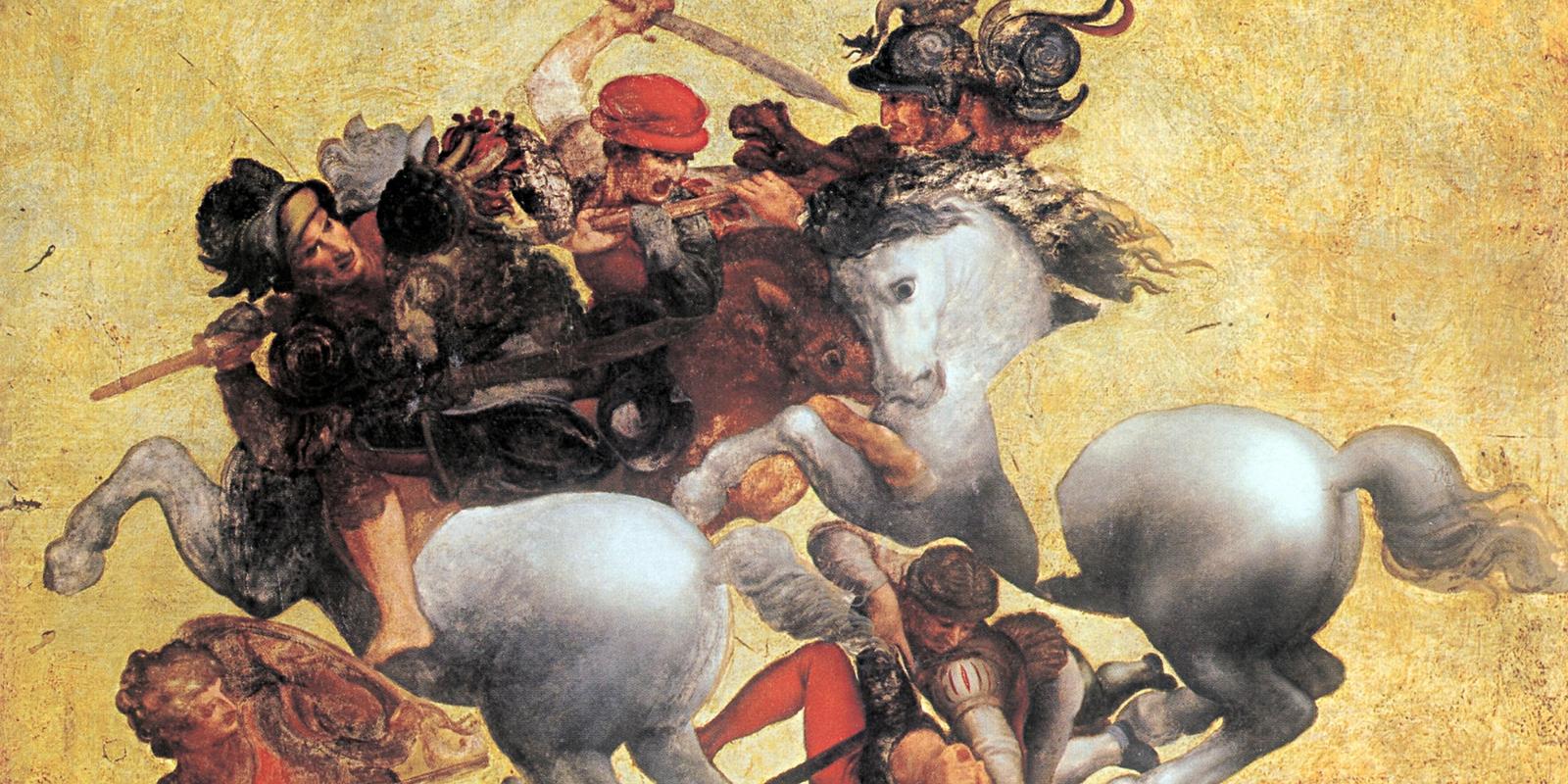 This event has passed
collectionsExhibitions
info
Important information:
Events and shows all around Tuscany can take place provided that the guidelines aimed at containing the risk of infection from COVID-19 are observed. We invite you to contact the organizers for up-to-date information about the status of the single events. Stay updated
here
The Art of Governance and the Battle of Anghiari
Beginning September 1 in Anghiari, the exhibition dedicated to the iconography of the famous battle and Leonardo's lost masterpiece
The iconography of the Battle of Anghiari, the famous clash in 1440 between the Republic of Florence and Milanese soldiers under Visconti, is at the centre of the exhibition in the town of Anghiari, near Arezzo, running from September 1 to January 12, 2020.
The exhibition at the Museum della Battaglia e di Anghiari will dedicate special attention to the portraiture commissioned by Cosimo I de' Medici and is part of the celebrations for the 500th anniversary of the death of Leonardo da Vinci.
The lost fresco by the Renaissance genius is renowned, depicting the Battle of Anghiari: Leonardo began painting it on a wall in the Salone dei Cinquecento in Florence's Palazzo Vecchio in 1503 but he never finished it because he employed the wrong method. It would seem that the painting was too large, so the colours weren't able to dry on the wall: Leonardo abandoned the project and the last traces of it were probably covered by Giorgio Vasari's frescoes.
The exhibition in Anghiari showcases several artworks that narrate one of the most prolific periods in European history, with the aim of highlighting human, political and historic achievements by the people related to the 15th-century battle. Two works concerning Leonardo da Vinci's lost fresco complete the exhibition, the famous Tavola Doria from the Uffizi, thanks to a donation by the Tokyo Fuji Art Museum, and the monumental Fight for the Standard, conserved in the Museo Horne in Florence.
When
From 01 Sep 2019
to 12 Jan 2020
Details
From 01 November 2019 to 03 May 2020