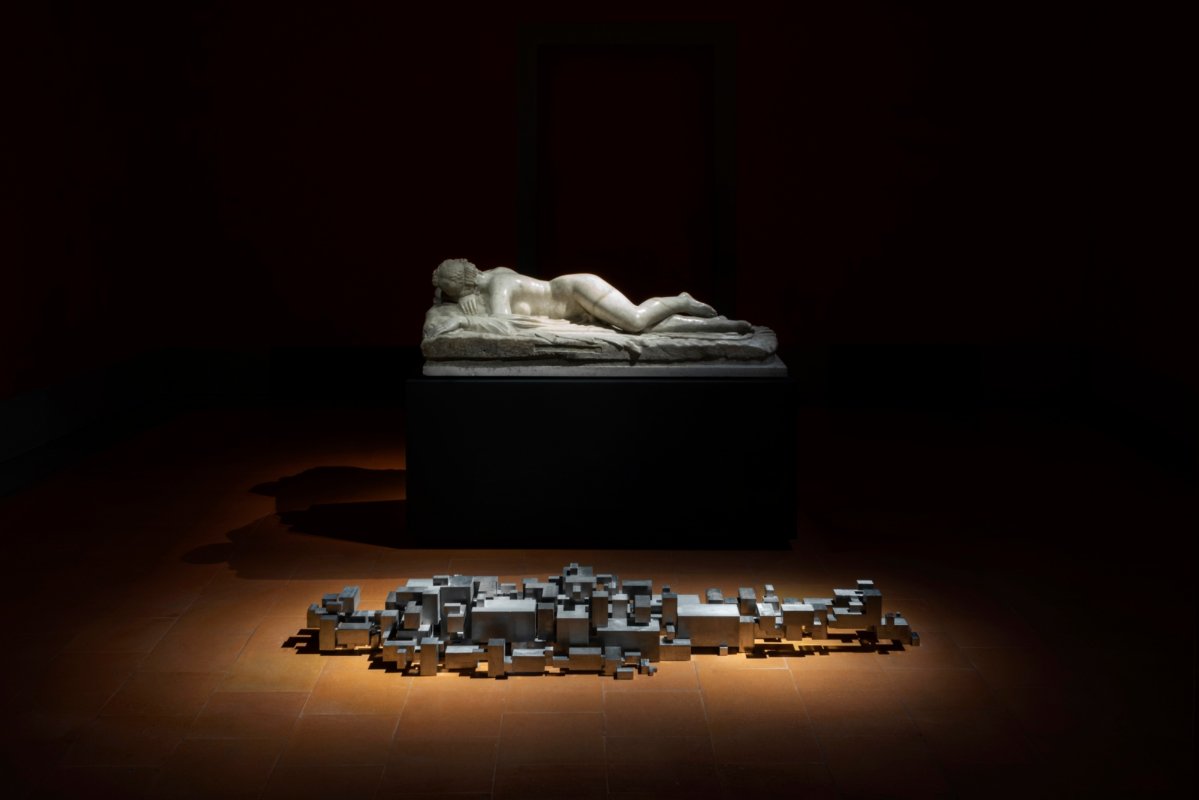 collectionsExhibitions
Antony Gormley's 'Essere'
From 26 February to 26 May at the Uffizi, the retrospective exhibition dedicated to the world-famous English artist
"Passage", a massive human-shaped metallic installation that consists in a black steel tunnel measuring 12 metres long, is the main draw in the exhibition dedicated to the English artist Antony Gormley. Titled'Essere', the show in the Uffizi's Aula Magliabechiana will run in Florence from 26 February to 26 May.

The exhibition gathers a selection of Gormley's sculptures made in a range of materials and sizes, which explore the themes of the body in space and the body as space. Twelve works of art are held in the Aula Magliabechiana, on the ground floor of the museum.Another two have been placed in the gallery's halls, on the second floor, while another sculpture is on temporary display on the terrace of the Uffizi.

The exhibition shows several new pieces purposely created for the occasion, including Veer II (2018), a three-dimensional, life-sized, cast-iron work of a tense nervous system at the centre of the body, and Breathe (2018), a large expansive work covered in lead that applies the cosmic principles of the Big Bang to the singularity of a subjective body.

The relationship with Florence's cultural heritage, and with the Uffizi is particular, is entrusted to Another Time, displayed among the gallery's classical sculptures, and to Event Horizon, positioned on the Uffizi terrace, overlooking piazza della Signoria. A third dialogue is sought with the museum's collections between the Sleeping Hermaphroditus, an early Imperial Roman copy of a second-century BCE bronze original leaning on a plinth, and the block Settlement (2005), which hugs the floor.

The dialogue between Passage and Room is central to the show: the two sculptures were crafted fifty years apart. Both tackle the issue of the space of the body: Passage (2016) is a human-shaped steel tunnel measuring 12 metres long that can be walked by visitors, and Room (1980) is a set of the artist's clothes cut into an 8 mm wide tape that marks a 6 x 6 metre space that cannot be accessed by the public. Stasis and movement, imaginary and real space form the juxtaposition offered by these works.
When
From 26 February 2019 to 26 May 2019