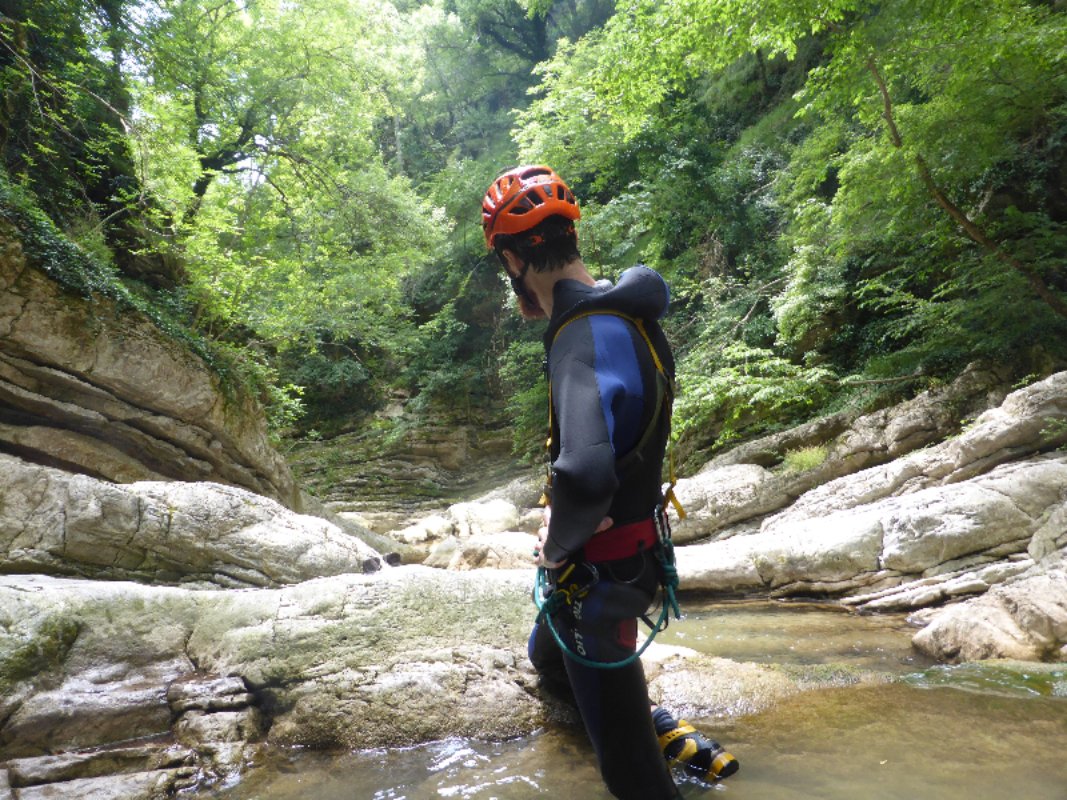 eventOther events
Albegna's Gorges - Aquatic Randonèè
Aquatic Randonèè through the majestic gorges of the Albegna River
Starting at 9:00 am, we propose an unconventional experience, to spend a day out of the ordinary. Aquatic Randonèè through the majestic Gorges of the Albegna River, where the water flows recessed through tall limestone walls, shaping out falls, slides and small natural lakes. Torrenting-style excursion. An unforgettable experience, living the wildest side of Tuscany's Maremma!
When
From 16 June
to 07 October 2017
Organization
Maremmagica Soc. Coop.
MAREMMA offers a wide variety of lanscapes: the deep green of its pine forests, the pool of colors of the mediterranean macchia in bloom, the quiet atmosphere of the age-old villages, the glittering sea with its incredible sunset. MAREMMA: colours, atmospheres, flavours, light and landscape are absolute. A land that has a magical quality, where past and present, history, nature and culture match.
Maremmagica Soc. Coop.
Tel. 3890031369
Timetable and prices
09:00 - 12:00
Contattare 3890031369 - info@maremma-online.it
Other events of Other events