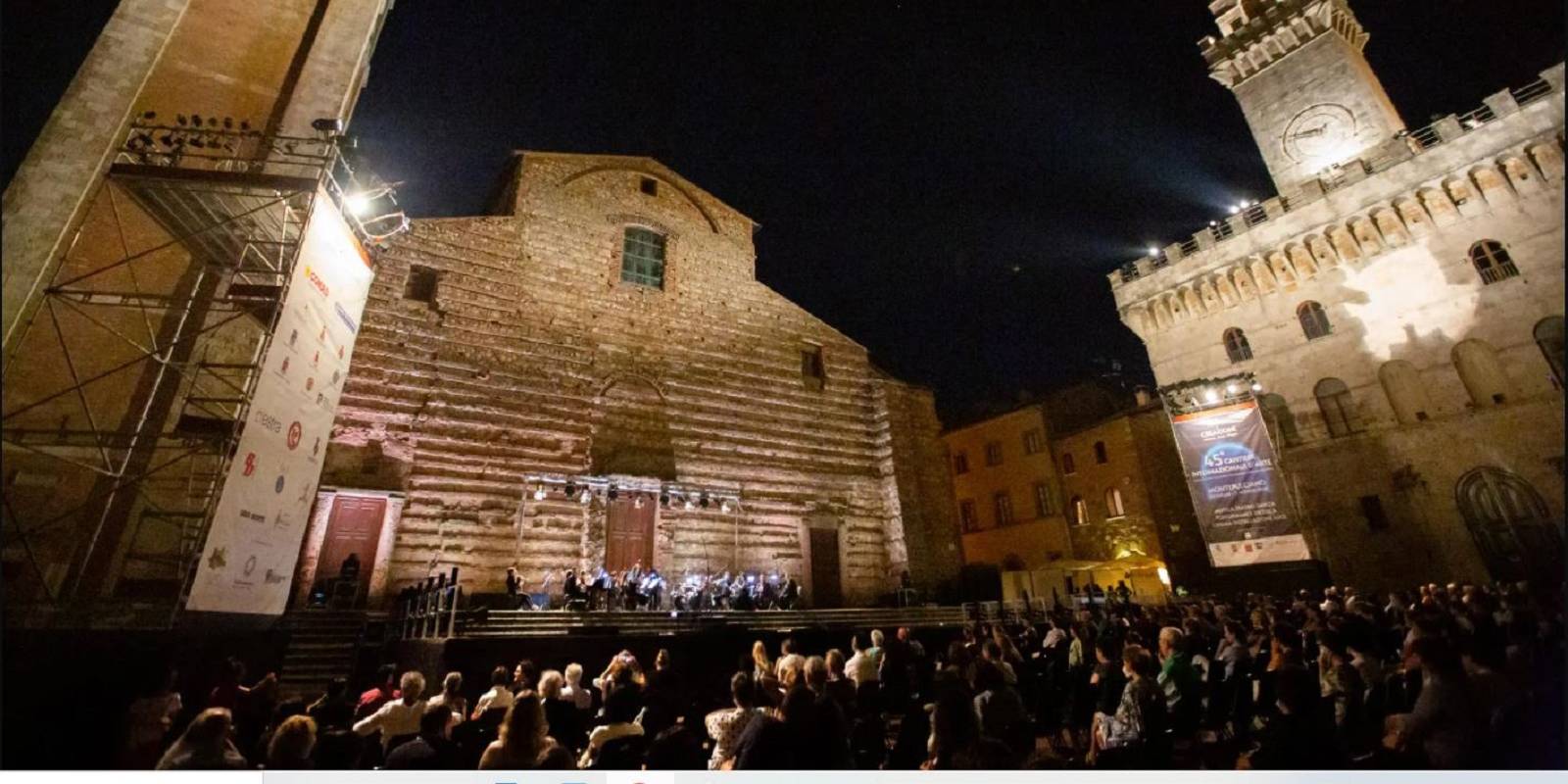 This event has passed
starFestivals
info
Important information:
Events and shows all around Tuscany can take place provided that the guidelines aimed at containing the risk of infection from COVID-19 are observed. We invite you to contact the organizers for up-to-date information about the status of the single events. Stay updated
here
46° Cantiere Internazionale d'Arte in Montepulciano
35 events, from July 15 to August 1
The territory of the Valdichiana Senese, from July 15 to August 1, will host 35 events, including opera, music, dance, theater, readings and performances, with national previews and collaborations, with a particular focus on contemporary forms with multiple commissioned works by innovative authors. Starting from the Poliziano center point, the calendar involves the Municipalities of Cetona, Chianciano Terme, San Casciano dei Bagni, Sarteano, Sinalunga, Torrita di Siena and Trequanda. Featuring in the line-up will be Michele Campanella and Monica Leone, a contemporary version of Dante, tributes to Piazzolla, Trovatore in the form of ballroom dancing, two literary encounters, a visual exhibition, a stage art workshop and two site-specific sound installations designed for Lake Montepulciano and for an avant-garde cellar.
Here are some of the events:
July 15-18
Castello, Sarteano
Centanni - fairy tale for a possible awakening
Musical theater, an awakening taken from Sleeping Beauty
New Accademia degli Arrischiant
text Laura Fatini
directed by Laura Fatini and Gabriele Valentin
music Giovanni Vannoni
July 16
Piazza Grande, Montepulciano
"Sons of a drunken god"
Civil Ballet Theater-dance with Baroque music
and choreography Michela Lucenti
July 29
Piazza Grande, Montepulciano
Riva & Repele
Lili Elbe Show
New creation by the artist Lili Elbe, first transgender, with Silvia Azzoni and OGI live
choreography Simone Repele and Sasha Riva
dancers Sasha Riva, Simone Repele, Silvia Azzoni, Yumi Aizawa and Jamal Callender
July 31 and August 1
Teatro Poliziano
Else, first work
by Signorina Else di Schnitzler
musica Federico Gardella, direction and libretto Cecilia Ligorio
Also, there will be two orchestral concerts in Piazza Grande, featuring the Orchestra of Tuscany with Markus Stenz and Antonio Greco; for two encounters, also for the Poliziana Orchestra with Antonio Greco and Davide Cabassi as soloist; world premieres, new music by Boccadoro, Molino, Gorini, Muratore, Chahian, Capogrosso, Ravera, Belli.
When
From 15 Jul 2021
to 01 Aug 2021
Details
From 15 July 2021 to 01 August 2021