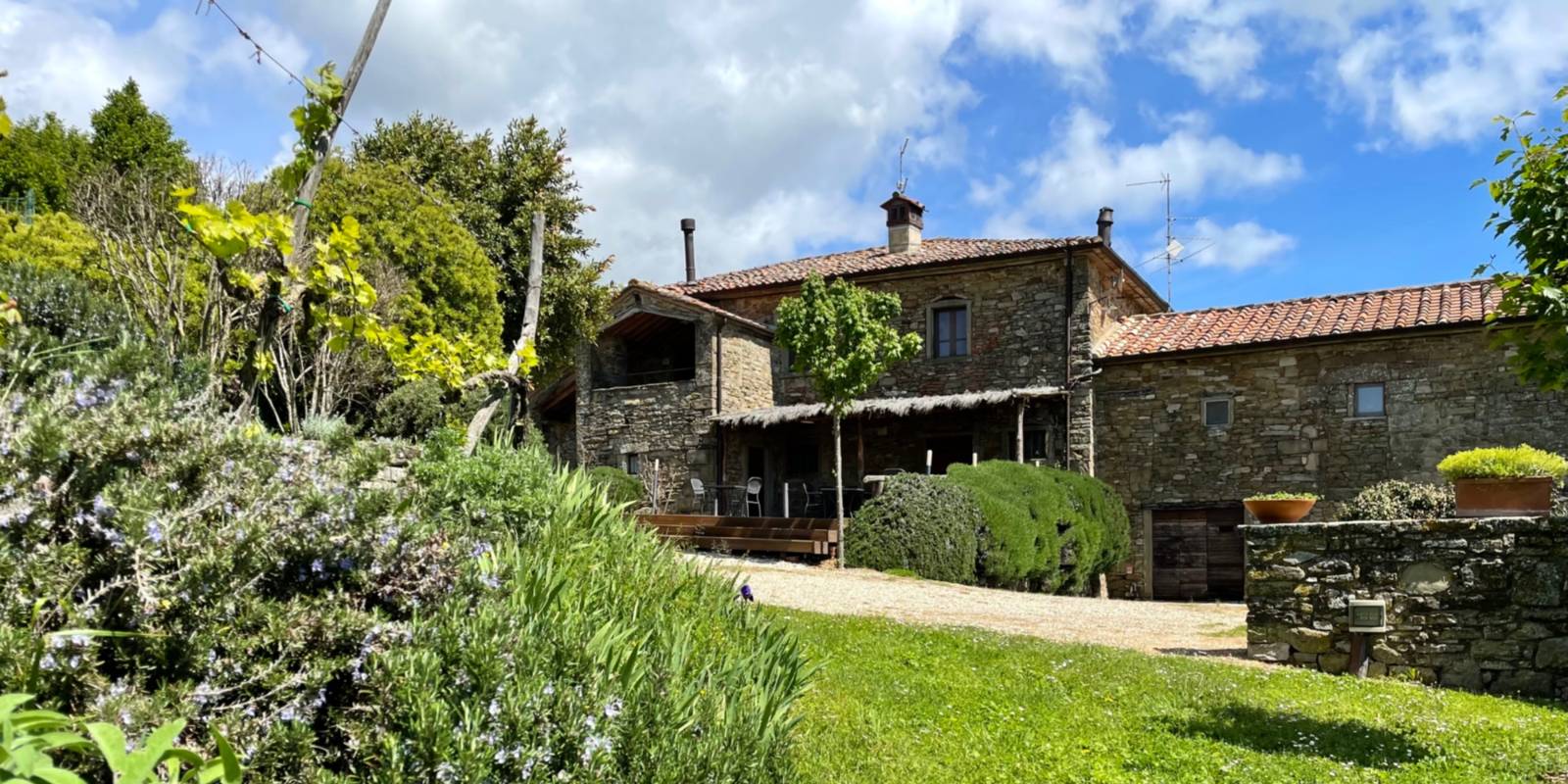 Photo ©Locanda del Viandante
hotelShort break (1-4 days)
info
Important information:
The deals are subject to extraordinary measures adopted by the Italian Government to contain the Covid-19 epidemic. Please contact the operator for more information. For further information on the situation in Tuscany Stay updated
here
Weekend between nature and Tuscan craftsmanship
Come and enjoy the Natural Park of Monti Rognosi, the beautiful hamlet of Anghiari and its "Handicraft Exhibition 2021"
Anghiari, our city, is one of the most beautiful villages in Italy and is finally rising again with its 2021 "Handicraft Exhibition". Locanda del Viandante is in an ideal position, both for those who want to visit the historic center, with its surprises and culture, both for those who want to enjoy the pleasure of experiencing the beautiful and peculiar natural landscape of the Tuscan Valtiberina.
The Locanda is in fact located in the center of the Monti delle Pietre Verdi Natural Park, which encloses the more famous Park of the Rognosi Mountains and the Sovara Valley, with many hiking and biking trails, or perfect even for quiet walks in the midst of flowers and the many beautiful plants that characterize our area.
In your visit between medieval alleys and ancient artisan shops you will breathe a very special atmosphere and to top it all you cannot miss a visit to our beautiful Museum of the Battle and Anghiari, to discover more about the past of the town, surrounded by beautiful works by Leonardo da Vinci (we can give you a free pass to the museum).
This offer entitles you to a 10% discount for bookings made for the following validity dates: from 2 to 6 June 2021 and from 3 to 5 September 2021. The price of this deal is for one night in a single room, but we can also organise your stay for longer periods or for more people.
Call or write to us asking to take advantage of the discount offered on Visittuscany and we will be happy to host you at our B&B with breakfast included. Your 4-legged friends are also welcome!
On the ground floor of the B&B there is also our homonymous restaurant open from Thursday to Sunday for dinner and on Sunday also for lunch. For info and reservations you can directly call the manager Pierluigi Manfroni at 3343622898.
When
From 02 June 2021 to 06 June 2021
From 03 September 2021 to 05 September 2021
Prices include
One night's stay in a single room. For longer stays or for more people, please contact us and we will find the best solution for your needs
Italian breakfast
Free outdoor unattended parking
WIFI free
Services in the common room of B&B: kettle, fridge, coffee and herbal teas, TV
Room services: water available, hairdryer, courtesy set
Large outdoor garden
Map of the territory
Cleaning and bed / bath linen
Supplemental charges
Pet surcharge: € 10.00 for the entire stay
Extra change of linen and additional cleaning
Catering
Bicycle rental
Transportation and taxis
Guided excursions
Organization
Locanda del Viandante
P.IVA: 01497430510
Loc. Cerreto 11 - Ponte alla Piera
Anghiari