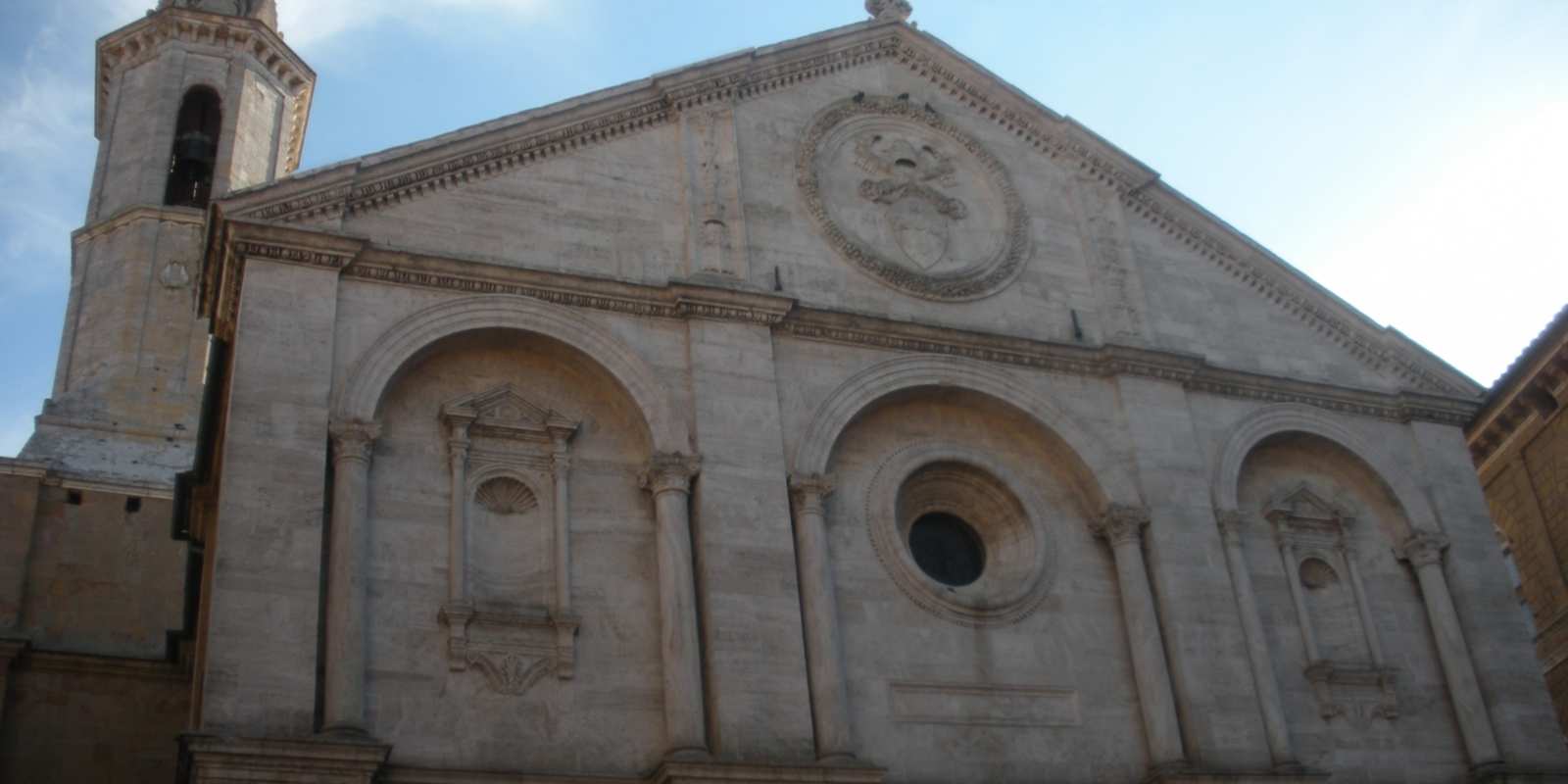 directions_walkTours
info
Important information:
The deals are subject to extraordinary measures adopted by the Italian Government to contain the Covid-19 epidemic. Please contact the operator for more information. For further information on the situation in Tuscany Stay updated
here
Walking tour in Pienza
A stroll to get to know and discover the ancient streets of the city where Pope Pius II was born
Do you know that Pope Pius II is the one who gave the name to Pienza and was baptized in a church located just outside the village?
During the visit of Pienza, between the countryside and the city, a local guide will take you to the discovery of the lesser-known places, such as the Pieve di San Vito or Viale Santa Caterina, skirting Neolithic sites, and then going back to the city centre.
Here you will be taken to Piazza del Duomo, overlooked by the beautiful Piccolomini Palace and the gorgeous cathedral, and in via del Casello, which shows the most beautiful view of the Valdorcia.
The smell of pecorino cheese and the green countryside surrounding Pienza will fill your senses and your heart.
OFFER
The price is per hour per group.
We accept advance payments or cash at the end of the tour.
For the reservation it is necessary to provide your E-mail address and telephone number.
NOTE
In compliance with the provisions for prevention of the COVID-19 indicated by the Tuscany Region, the guide will wear a mask and/or visor and gloves and keep the safety distance from the customers, they have to wear a mask in situations in which it is not possible to keep the safety distance.
When
From 29 May 2020 to 15 April 2021
Supplemental charges
Entrances
Food and beverage
Meeting point
In front of Porta al prato
Plan
From the main gate we will go down to the parish church and then go up to Piazza Pio II, enjoy the panorama of the Valdorcia from Via del Casello and conclude in front of the Palazzo Borgia.
Cancellation and no-show policies
We accept cancellations up to 24 hours before the tour
Organization
Silvia Roncucci
P.IVA: 01255030528
Via E.Ciacci, 46
Siena