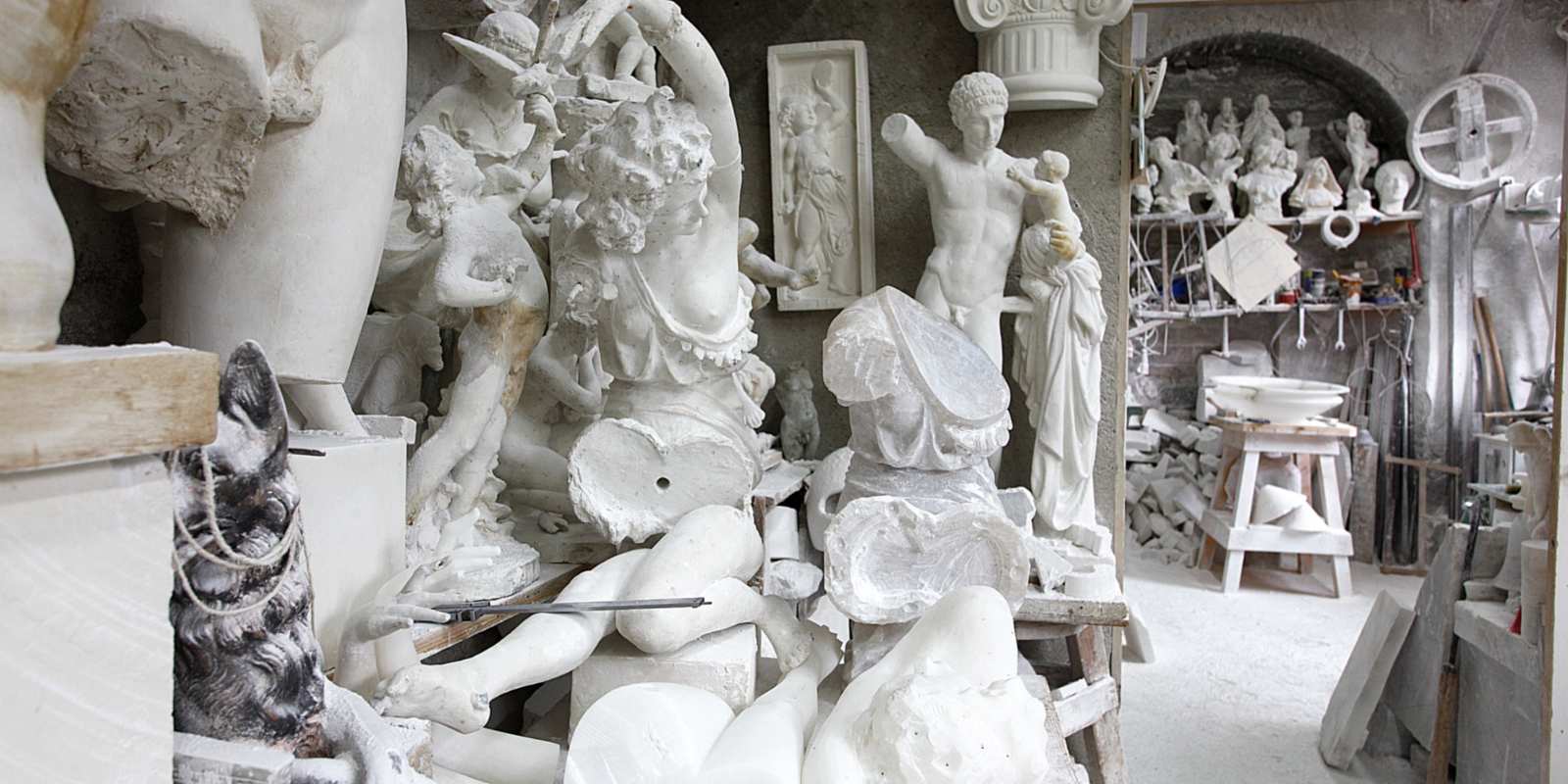 Photo ©Consorzio Turistico Volterra
redeemHoliday packages
info
Important information:
The deals are subject to extraordinary measures adopted by the Italian Government to contain the Covid-19 epidemic. Please contact the operator for more information. For further information on the situation in Tuscany Stay updated
here
Volterra: urban trekking and alabaster workshop
Urban trekking in the heart of the ancient city and beyond, to discover the most hidden corners and its craftsmanship tradition
Volterra, whose territory dominates the Val di Cecina, was one of the main cities of ancient Tuscany (Etruria) and it is famous for the extraction and processing of alabaster.
The territory also has a spectacular morphological feature: the "balze", or cliffs, overhangs of rock that, worked over the centuries by erosion suddenly open wide, cutting the earth. Over the years this geological phenomenon even devoured ancient etruscan walls, medieval churches and houses, as well as the largest ancient necropolis in the city.

We will explore the ancient city and admire the "balze", we'll enjoy a typical lunch, but is impossible to visit Volterra without discovering one of its alabaster workshops. You will see how this stone is processed: an art unique in the world a tradition that dates back to the Etruscan period, and an age-old technique still handed down from father to son.
Note:
Reservation required
The price is per person (minimum 4 participants)
When
From 24 November 2020 to 31 December 2021
Prices include
1 half day guided urban trekking in Volterra

1 aperitivo

1 brunch in typical restaurant in Volterra

1 half day active alabaster workshop
Note:
Anything that is not expressly reported in this section is to be considered excluded from the indicated price.
Supplemental charges
Transport, supplements, extra, tips
Plan
Morning:
h. 10:00 Volterra: etruscan, roman, medieval and renaissance art: Piazza dei Priori, Piazza S. Giovanni, Roman Theatre, the Etruscan Gate. Guided tour of the town including a 2 km walk to the crags cliffs, a unique view point over the rolling hills and the amazing landscapes of Volterra
Lunch:
h. 12:30 appetizer with locals
h. 13.30 brunch in a typical restaurant
Afternoon:
h. 15.30 Alabaster active workshop, for kind of people who always enjoy learning new skills: how to get into alabaster hand work which boasts a centuries-old history and a nobility of traditions that can be felt in every nook and corner of the town. Participants will learn how to work alabaster
Organization
Consorzio Turistico Volterra Valdicecina scrl
P.IVA: 0130834 050 2
via franceschini, 34
volterra