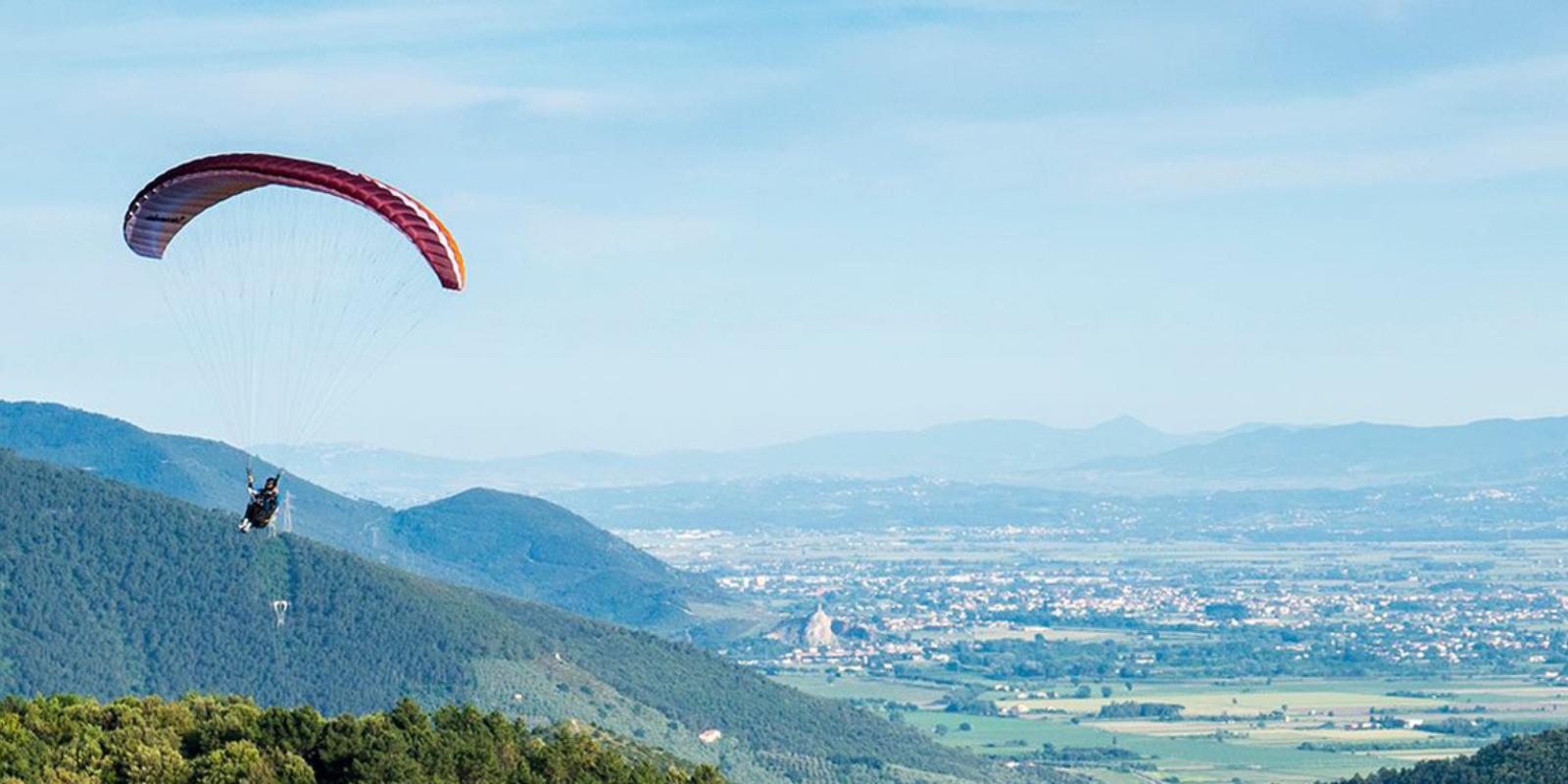 This deal has expired
bookmarkExperiences
info
Important information:
The deals are subject to extraordinary measures adopted by the Italian Government to contain the Covid-19 epidemic. Please contact the operator for more information. For further information on the situation in Tuscany Stay updated
here
Tandem paragliding in Tuscany
A perfect blend of excitement and adrenaline!
You're wondering what is a tandem paragliding flight? It's easy! A perfect blend of excitement and adrenaline! You have to take a few running steps to take off and to fly over magnificent landscapes!
With the aid of certificated instructors and pilots you can try and share a real paragliding flight. It is usually a soaring flight. After the take-off, the pilot will try to take advantage of the updrafts available (depending on weather conditions) to rise to the top, sometimes even several hundred meters above the starting point and then remain in the air for a long time, enjoying the true essence of paragliding.
When
From 13 February 2019 to 30 November 2020
Prices include
Insurances RCT and accidents
Social share of aero club
Material supplied: helmet, knee pad, it is advisable to wear suitable shoes for trekking or sport shoes
Cancellation and no-show policies
Organization
DMC Montepisano di timesis srl
P.IVA: 01164510503
Largo shelley, 22
San Giuliano Terme