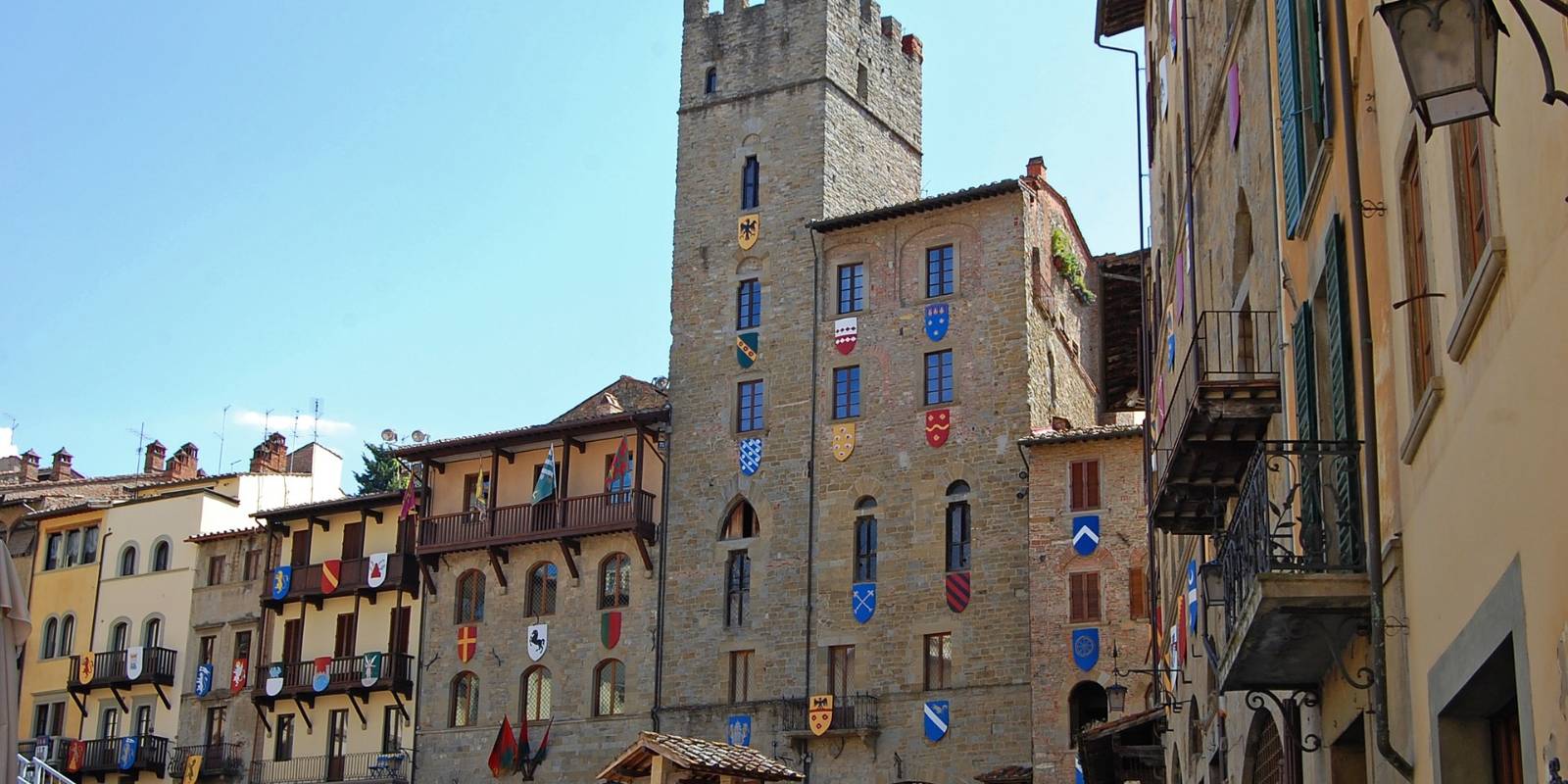 directions_walkTours
info
Important information:
The deals are subject to extraordinary measures adopted by the Italian Government to contain the Covid-19 epidemic. Please contact the operator for more information. For further information on the situation in Tuscany Stay updated
here
Guided tour of Arezzo
Walk with a professional guide to discover the art treasures of a city rich in history, far from mass tourism
One of the oldest cities in Tuscany, Arezzo has been inhabited since the 7th-8th century b.C. by the Etruscans and then by the Romans. The numerous artifacts found and preserved in its Archaeological Museum bear witness to this.
The remains of the roman amphitheater testify to its importance in the imperial age. Here was born Caio Cilnio Mecenate, the famous minister of culture of Augustus, at the origin of the word "patron" still used in all modern languages ​​to define protector and financier of the arts.
Arezzo was also the birthplace of Guido Monaco or Guido d'Arezzo, inventor in the 11th century of musical notes. Many other poets and artists were born here like: Francesco Petrarca, Giorgio Vasari and Pietro Aretino.
The film "Life is beautiful" by Roberto Benigni, winner of 3 Oscars, was shot in its narrow medieval streets and squares. The historic center is full of museums and masterpieces of art and architecture, from antiquity to the Renaissance.

This tour allows you to better discover the charm of this city.
When
From 21 July 2020 to 31 January 2022
Prices include
Guided tour with authorized and qualified local guide, Phd Art Historian, author of art books and expert of the territory
Supplemental charges
Any entrance tickets to museums and / or monuments
Meeting point
Arezzo Piazza San Francesco in front of the church
Plan
The guided tour of Arezzo will start from Piazza San Francesco to admire the exterior of the church of San Francesco (which is the house of "the legend of the true cross", a renaissance masterpiece by Piero della Francesca)

It will then include the Pieve di Santa Maria Assunta
Piazza grande with the Vasari loggias
The external view of the Palazzo della Fraternita dei Laici, the house of Petrarch.
The Cathedral with the splendid renaissance stained glass windows by Guillaume de Marcillat
The Church of San Domenico which houses the splendid "crucifix" by Cimabue (1260).
Guide
Dr. SUSANNA BURICCHI PhD in Art History, Art Historu Book Author and Licensed Tour Guide
Cancellation
and no-show policies
Organization
ARTOURS di Susanna Buricchi
P.IVA: 01790230518
Piazza Sant'Agostino 15
Arezzo