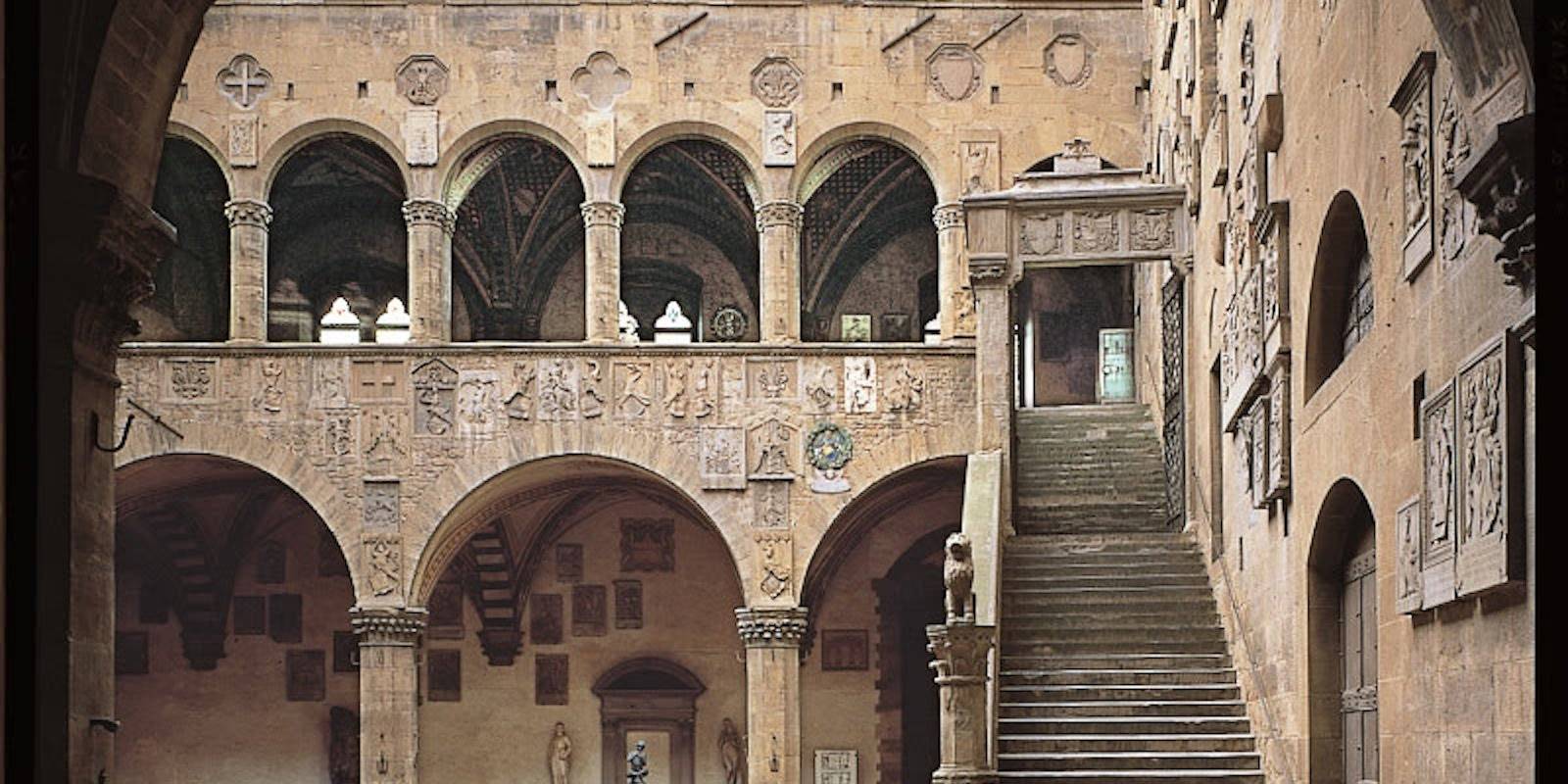 directions_walkTours
info
Important information:
The deals are subject to extraordinary measures adopted by the Italian Government to contain the Covid-19 epidemic. Please contact the operator for more information. For further information on the situation in Tuscany Stay updated
here
Virtual tour: the Bargello Museum in Florence
Interactive tour from the comfort of your home to discover the Bargello including Donatello's David and masterpieces by Giambologna and Michelangelo
Among the many artistic pearls that embellish Florence is Palazzo del Bargello: a museum in the heart of the city which, although less famous than other Florentine must-sees, represents a rarity not to be missed, especially for those who love sculpture.
The building, in Gothic style, has the appearance of a fortress, and not surprisingly! Building was started in 1255 by Lapo Tedesco to house public political offices. In the second half of the 16th century, it became the seat of the Bargello, the Chief of Police, and many of its rooms were transformed into cells for prisoners. Today, at the center of the courtyard, we find a well, right in the spot where gallows once stood for the executions of those sentenced to death. The death penalty was abolished by Pietro Leopoldo Habsburg-Lorraine in the late 700s, the first country in Europe to undertake the path of reforms in the field of justice. However, another century would pass before the Palazzo del Bargello was definitively transformed into a National Museum in 1865 with its rich collection of sculptures and artistic objects of all kinds.
Price per person.
When
From 17 October 2020 to 31 December 2021
Tuesday start 22:00 end 23:30
Prices include
Interactive virtual tour conducted by a licensed guide at your disposal for the duration of the experience
Meeting point
You will receive a link to join the virtual tour
Plan
Bacchus by Michelangelo
Tondo Pitti by Michelangelo
David by Donatello
Apollo and the Brutus by Michelangelo
The bust of Costanza Bonarelli by Bernini
Marzocco by Donatello
Amore-Attis by Donatello
San Giorgio by Donatello
Chapel of Maria Maddalena
Lady with Primroses by Andrea del Verrocchio
Hall of Weapons
Cancellation
and no-show policies
Organization
ACCORD Italy Smart Tours & Experiences
P.IVA: 06814910482
Piazza di Madonna degli Aldobrandini 8
Firenze