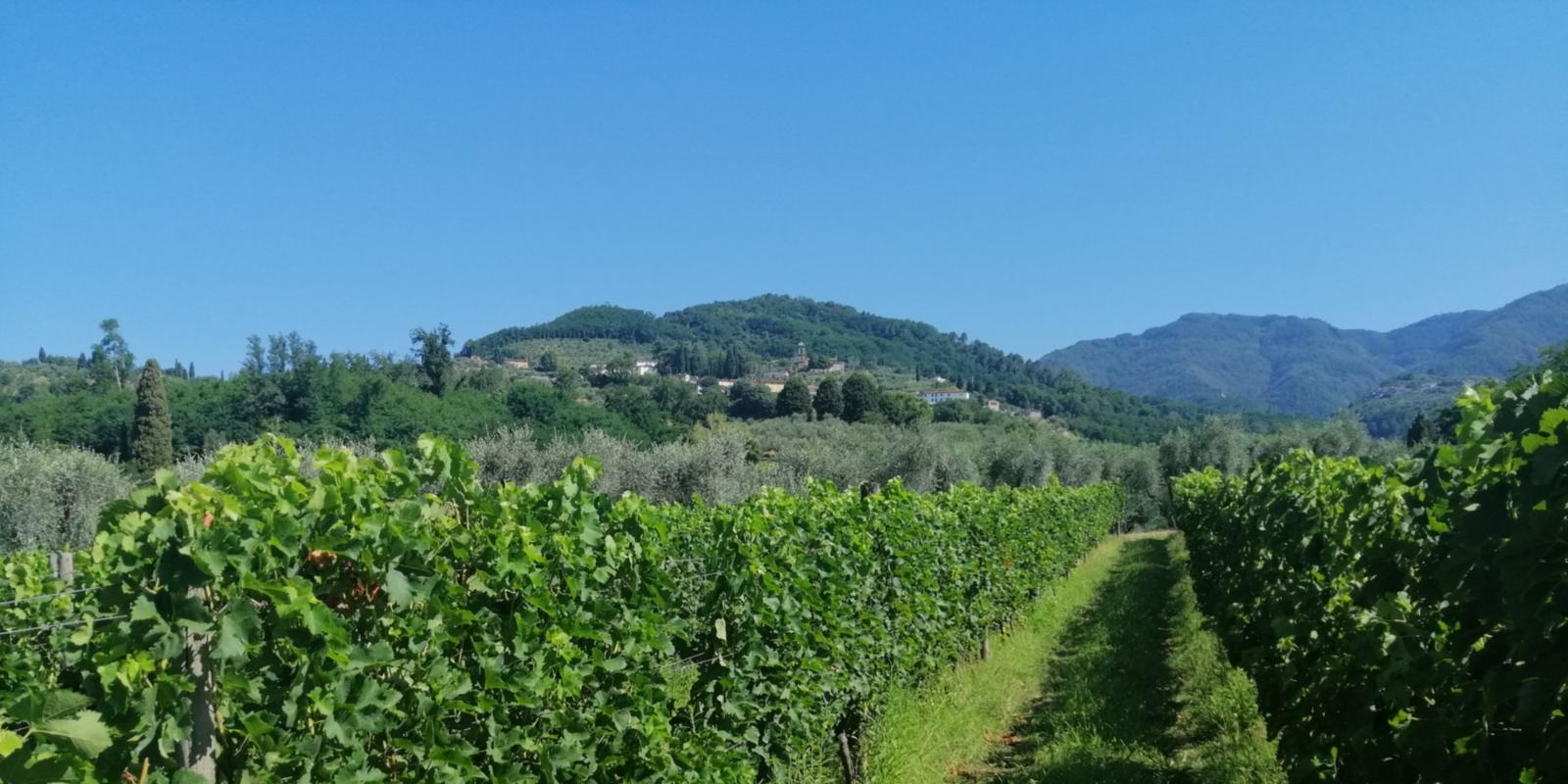 directions_walkTours
Vineyard walking trail in the hills of Lucca
… following the path of historical wineries and villas
A lovely day discovering on foot the rolling hills of Lucca, visiting a historical villa and tasting wine in a local farm, accompanied by a local tourist and environmental hiking guide. The walking trail will lead us through vineyards and olive groves to a winery where we are going to taste the typical wines and the famous olive oil of Lucca. While enjoying beautiful views of the surrounding hills, where wealthy merchants of Lucca built their summer estates during the Renaissance, the circular hike will bring us back to our starting point: Villa Reale, one of the most famous villas of the territory. Before saying "arrivederci" we will visit together the magnificent park and hidden gardens of the villa.
Duration: 6 hours (from 10 am to 4 pm)
Price €200.- per group up to 10 people + €35.- per person (Winery tour with wine tasting and light brunch) + €14.- per person (Ticket Villa Reale)
When
From 09 August 2020 to 10 December 2020
Prices include
Local tourist and environmental hiking guide
Supplemental charges
Winery tour with wine tasting and light brunch 35.00 €
Ticket Villa Reale 14.00 €
Plan
Our excursion begins and ends at the Villa Reale.
The circular hike lasts about 2 hours, in addition we have a 2-hour visit of the winery with light brunch and wine tasting, followed by a 1½-hour visit of the Villa Reale.
The hiking trail is easy to moderate, with a few steep paths and gravel roads. Distance: 6 Km (aprox. 3,7 miles); Elevation gain: 150 m (aprox. 490 ft).
The light brunch includes the tasting of 3 wines (1 White and 2 Red), olive oil, various large croutons, tuscan dry-cured ham, tuscan salami, 2 types of tuscan cheeses.
Please wear hiking shoes.
Transport service to reach the Villa Reale on request.
Duration: 6 hours (from 10 am to 4 pm)
Organization
In Toscana con Alexandra
P.IVA: 02082710464
Via Pelleria 35
Lucca