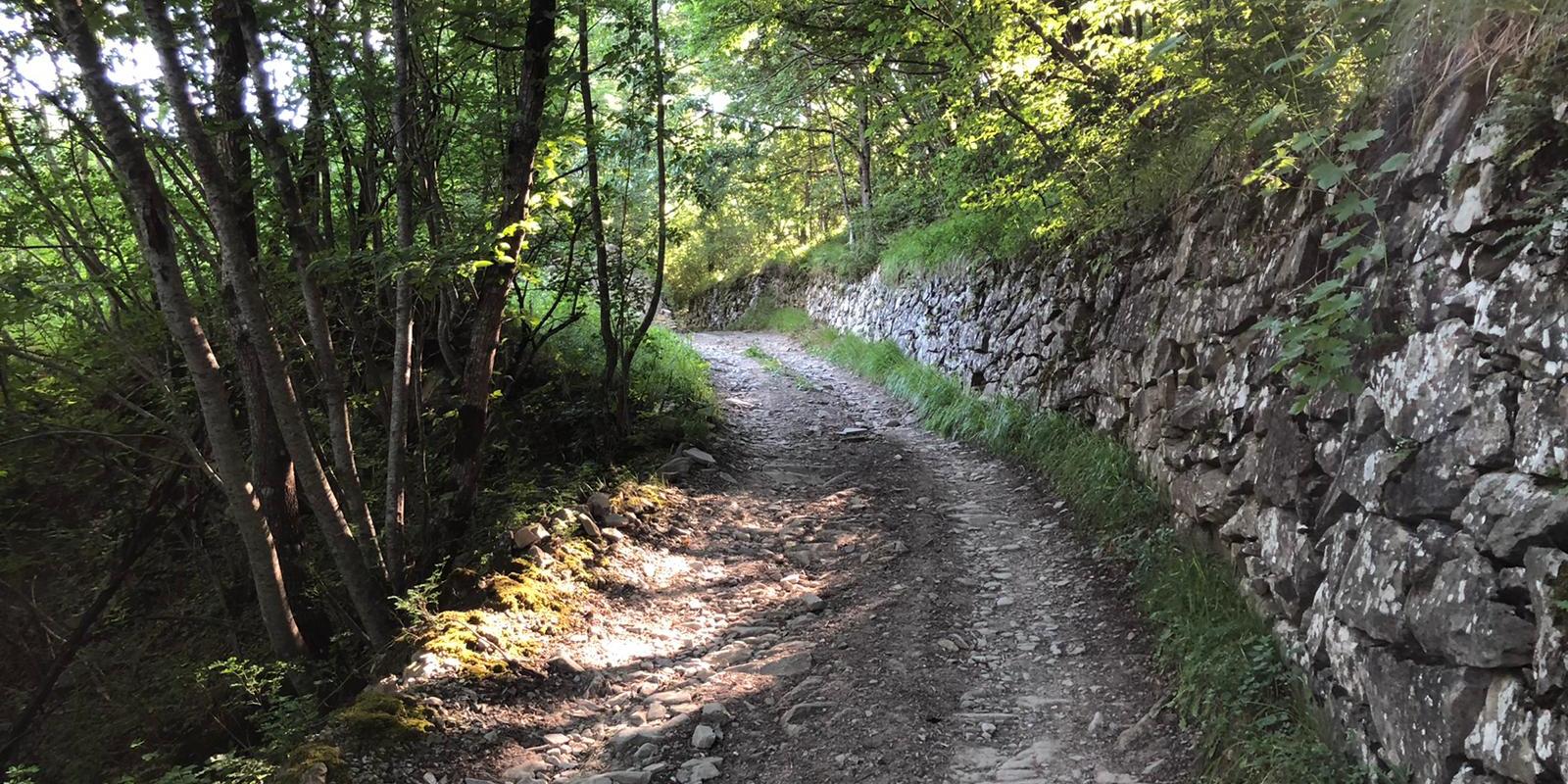 directions_walkTours
Trekking on the old roads between Tuscany and Emilia
Two days trekking along the paths that in the Middle Ages connected Emilia to Tuscany.
There are approximately 6 hours of walking time per day. Therefore, some training is required. It can be considered a preparation trek for walks of several days. The itinerary that connected Florence (Fiesole) to the area of Bologna, since Etruscan times and then later during the Middle Ages, crossed the Mugello and from San Piero a Sieve reached Sant'Agata, the small village with the majestic Romanesque parish church. The main route climbed up towards the castle of Montaccianico, stronghold of the Ubaldini family, and then continued until it reached the Passo della Vecchia, west of Mount Castel Guerrino, then descended to the village of Corniolo and from here to Cornacchiaia where there is the Parish Church of San Giovanni, twin and contemporary to that of Sant'Agata. This route then continued towards Pietramala, to then descend along the Idice valley as far as the Emilian plain. A variant of this itinerary, probably more recent, is the one that instead crosses the Apennine ridge at the Osteria Bruciata pass. This is the route we will take on the second day, to return from Firenzuola to Sant'Agata.
OFFER
The price €25 is per person.
Reservations: +39 347 7640614
NOTES
We recommend that you wear sportswear and hiking or sneakers, bring a water bottle and a hat. Please provide yourself with the COVID-19 containment protection devices in advance, as per the Minister of Health's instructions (mask).
The tour is in compliance with the COVID-19 containment protocols.
Download the leaflet
When
From 01 July 2020 to 30 September 2020
Supplemental charges
Pasti e pernottamento.
E' possibile richiedere il servizio di mezza pensione presso l'albergo la Rocca di Firenzuola.
Meeting point
Sant Agata (Scarperia - FI)
Plan
Place of departure: Sant'Agata
Date: 4 and 5 July

Possibility of dinner, overnight stay and breakfast in Firenzuola
I day
Sant'Agata - Firenzuola
Length: about 18 km
Altitude difference: 850 m
Technical difficulty: Level E
Duration: 6 hours + 1 hour for stops and visits

II day
Firenzuola - Sant'Agata
Length: about 18 km
Altitude difference: 600 m
Technical difficulty: Level E
Durata: 5.5 hours + 1 hour for stops and visits
Two-day ring trek.
Organization
Ciro Gardi
via Cairoli, 9
Bologna