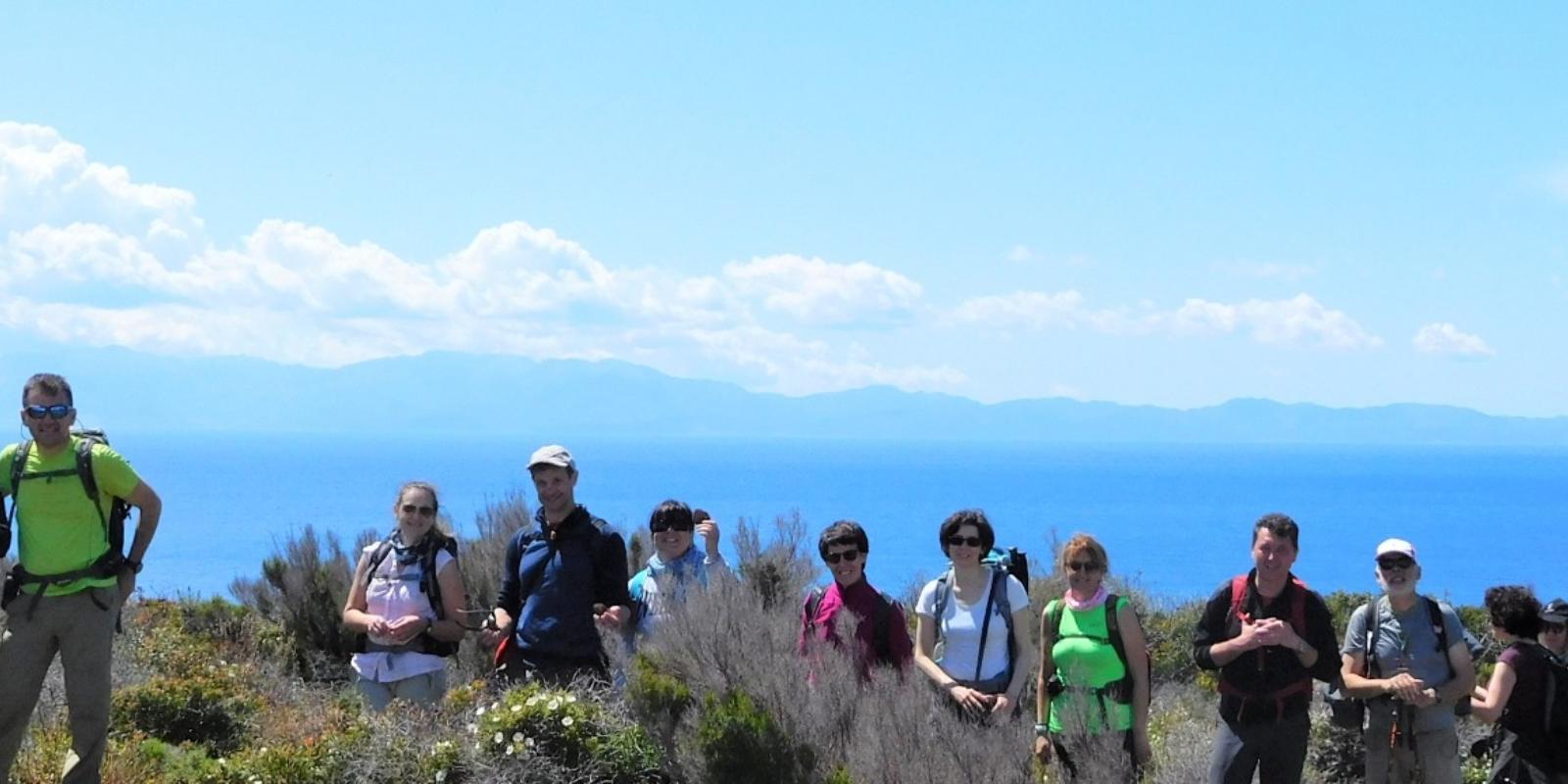 This deal has expired
redeemHoliday packages
Trekking nell'Isola Vulcanica di Capraia
Rocce rosse e profumi mediterranei
Nel trekking a Capraia siamo nel Parco Nazionale dell'Arcipelago Toscano, è la sola isola vulcanica dell'Arcipelago ed è un'isola selvaggia, con percorsi impegnativi e poca vegetazione arborea ma gli splendidi panorami sulle altre isole dell'Arcipelago e sulla Corsica, ripagano ampliante la fatica necessaria per arrivarci. Il profumo particolare della macchia mediterranea che accompagna durante le escursioni e lo Stagnone, unico invaso naturale dell'arcipelago rendono Capraia veramente unica.
Accompagnati da Guida del Parco dell'Arcipelago Toscano.
Download the leaflet
When
From 29 April 2020 to 03 May 2020
Prices include
4 Pernottamenti in appartamenti spartani (camere doppie/triple e bagno condiviso);
4 Cene al Ristorante;
Traghetto, a/r, per l'isola.
Guida escursionistica e turistica;
Assicurazione medico/bagagli.
NOTE:
Il Prezzo è comprensivo di IVA;

Tutto quanto non espressamente riportato in questa sezione è da ritenersi escluso dal prezzo indicato.
Supplemental charges
Viaggio per/dal Porto di Livorno;

Colazioni (colazione al bar o in appartamento);

Pranzi al sacco (da comprare al market);

Giro dell'isola in barca (€ 20) da pagare in loco (partecipazione facoltativa);

Polizza annullamento viaggi.
​
Plan
1° GIORNO
Incontro al Porto Mediceo di Livorno davanti alla biglietteria Toremar;
Partenza per l'anello del Monte delle Penne:
Raggiungeremo l'altro lato dell'isola passando per lo Stagnone per raggiungere Monte Penne dal quale si potrà ammirare la costa ovest dell'isola e la Corsica.


2° GIORNO
Escursione verso Cala del Ceppo e il vigneto della Piana.
Raggiungeremo Cala del Ceppo passando per i vigneti e la chiesa di Santo Stefano Protomartire. Ci rilasseremo al mare e, al ritorno, faremo il giro dell'isola col gommone (facoltativo).

3° GIORNO
Il Monte Arpagna e la Torre dello Zenobito
Saliremo fino al Monte Arpagna, chiamato anche il Semaforo poiché fu una postazione militare di controllo e segnalazione sul canale di Corsica.
Discenderemo verso Cala Rossa,

4° GIORNO
Escursione alla Torre della Regina
Attraverseremo l'ex colonia penale agricola punta della Teglia con la sua torre a picco sul mare, proseguiremo poi verso la Torre della Regina, paradiso di gabbiani e mufloni.

5° GIORNO
Ultima escursione dal Monte Arpagna al faro di punta del Trattoio.
Cancellation and no-show policies
Organization
Naturatour T.O. di Francesca Uluhogian
P.IVA: 02213790344
Via Colombo, 6
Vicopisano