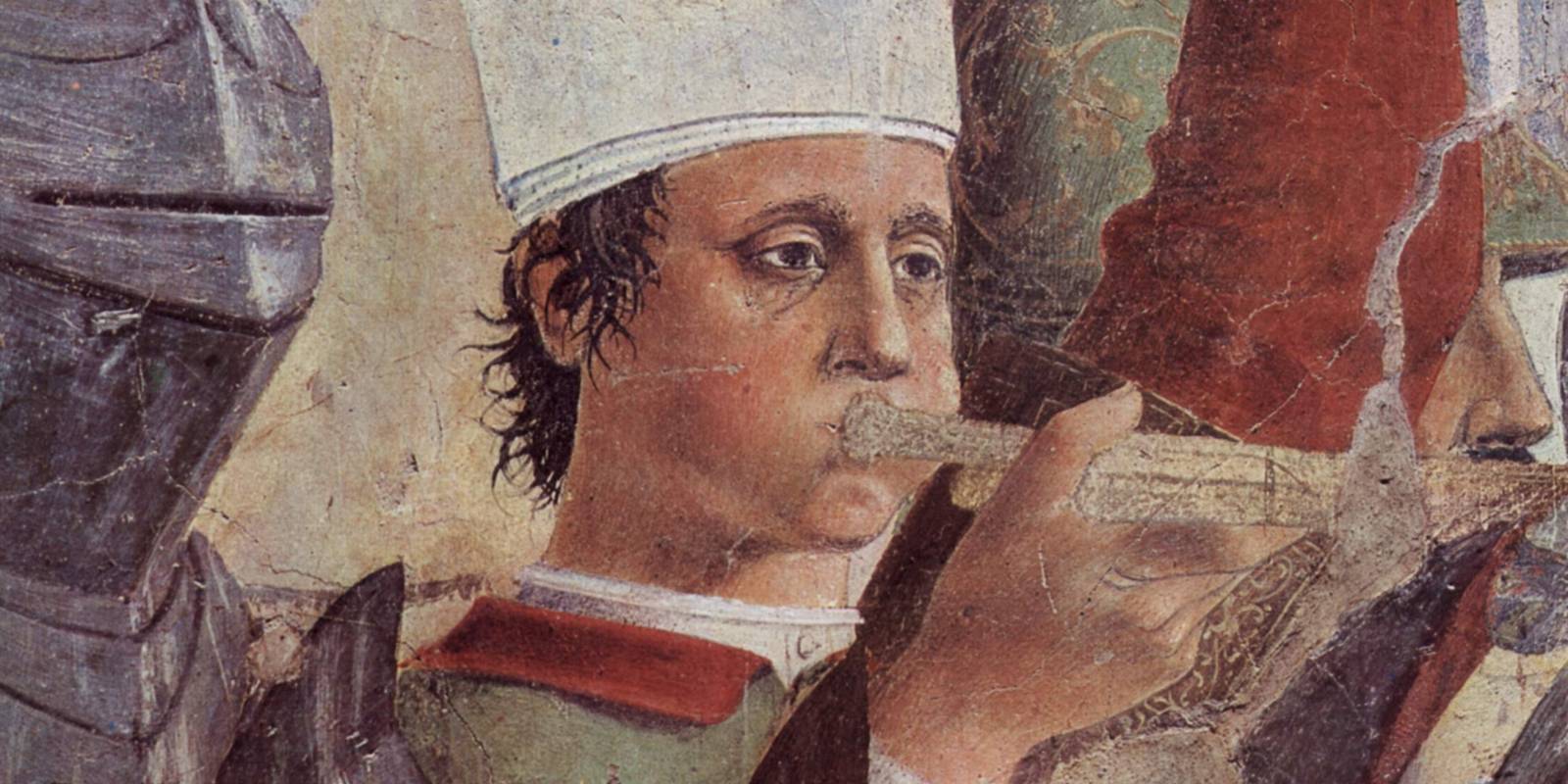 directions_walkTours
info
Important information:
The deals are subject to extraordinary measures adopted by the Italian Government to contain the Covid-19 epidemic. Please contact the operator for more information. For further information on the situation in Tuscany Stay updated
here
Arezzo tour and fresco painting experience
An exciting guided tour of the city, followed by a lesson or demonstration on the secrets behind the creation of a work of art
In the morning we will guide you through Arezzo to see the ancient fresco technique in the churches of the city. In the afternoon you can choose between a demonstration and a lesson, with a master who participated in the restoration of the Piero della Francesca cycle.

If you choose the demonstration (4 hours), you will have the opportunity to observe the master during the 5 phases of the creation of a fresco
Color spreading techniques (glazing and juxtaposition)
Techniques for using powder pigments (oxides and earths)
Drawing carry-over techniques (dusting and indirect engraving)
Preparation of the pictorial support (Arriccio, Smaltino)
Explanation of how the mortar is made for the different layers of plaster: Rinzaffo, Arriccio and Tonachino.
If you prefer to experience the lesson (4 hours), you'll enjoy an accelerated course to learn how to make your own painting (on a support prepared for the occasion), which you will take home with you.
When
From 14 July 2020 to 31 December 2021
Monday, Tuesday, Wednesday, Thursday, Saturday start 09:30 end 18:00
Prices include
2, 5 hour guided tour of Arezzo
Demonstration or Accelerated Course of fresco with equipment and materials, including: support, pigments, brushes and other tools
Certificate of participation (in the case of an Accelerated Course)
Fresco made to take home (in the case of an Accelerated Course)
Supplemental charges
Transport
Lunch
Anything not expressly indicated in the section "services included"
Meeting point
Casa dell'Energia Via Leone Leoni 1 52100 Arezzo
Plan
9.30 - 12.00: Guided tour of Arezzo
Meeting with the art guide, expert in Renaissance painting, for the tour of the city on the theme "History of painting and fresco technique". It will take place directly in front of the frescoes of the '300 and 400 in the churches of Arezzo and in front of "Santa Maria Maddalena" by Piero della Francesca in the Duomo. This visit will allow you to have an overview of the styles and the technical creation process

12.00: Transfer and Lunch
Everyone with their own vehicle will reach the atelier of the master

14.00-18.00: Fresco painting Experience
You can choose whether to actively participate in the preparation of a fresco or to attend the demonstration of its realization by the master in the various phases
Guide
Dott.ssa Susanna Buricchi, PHD in art history, art books author, Renaissance art expert and licensed tour guide
Cancellation
and no-show policies
Organization
ARTOURS di Susanna Buricchi
P.IVA: 01790230518
Piazza Sant'Agostino 15
Arezzo