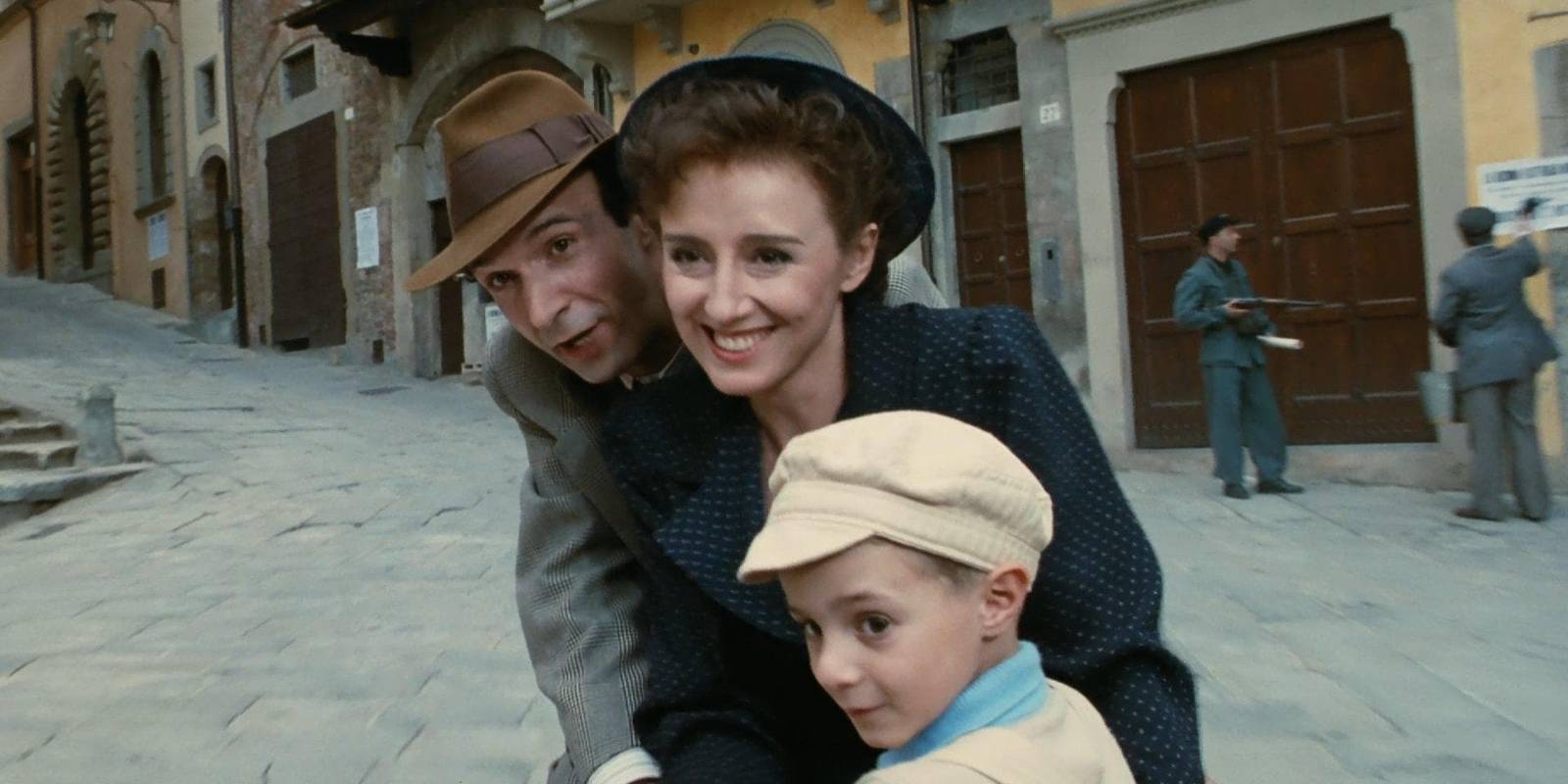 redeemHoliday packages
info
Important information:
The deals are subject to extraordinary measures adopted by the Italian Government to contain the Covid-19 epidemic. Please contact the operator for more information. For further information on the situation in Tuscany Stay updated
here
Tour delle location de "La Vita è Bella"
Tre giorni in viaggio tra Arezzo e Cortona, nei luoghi del celebre film
In questo tour di tre giorni viaggeremo alla scoperta dei luoghi che hanno reso indimenticabile il film "La vita è bella" del 1997. La terribile storia resa dolce e divertente dallo spirito e dalla forza di volontà del protagonista vinse 3 Oscar nel 1999.
La maggior parte delle scene sono state girate nel centro storico di Arezzo, nella Villa Masini di Montevarchi (che è stata nello stesso tempo il Grand Hotel dove lavorava Guido, e la casa di Dora) e a Cortona, dove Dora e Guido si incontrano sotto la pioggia sulle scale del Teatro Signorelli.
Visitando questi luoghi potremo rivivere, ad esempio, l'indimenticabile scena in cui Guido (Roberto Benigni) si lancia con la bicicletta tra le strade di Arezzo mentre accompagna la moglie ed il figlio.
A rendere unica questa esperienza sono il soggiorno in un hotel nel pieno centro di Arezzo, una guida esperta che racconterà i luoghi visitati, e un viaggio fotografico con Marco Bulgarelli, pluripremiato fotografo.
Download the leaflet
When
From 16 April 2021 to 31 December 2021
Prices include
Soggiorno in Hotel ad Arezzo (nel centro storico) 3 o 4 stelle
Trattamento di pernottamento e colazione
Tour di Arezzo come da programma
Tour fotografico come da programma
Tour di Cortona come da programma
Quote di apertura pratica
Assicurazione medico/bagaglio
Assistenza telefonica
Supplemental charges
Viaggio di arrivo su Arezzo e rientro da Cortona
Trasferimento per Cortona
Tutti i pasti e le bevande non specificati nel programma
Assicurazione annullamento da quotare su richiesta
Tasse di soggiorno
Tutto quanto non indicato ne la quota comprende
Plan
VENERDI' - AREZZO TOUR DELLA CITTA'
SABATO - TOUR FOTOGRAFICO
DOMENICA - TOUR DI CORTONA
Cancellation
and no-show policies
Hotel Cancellazione gratuita fino a 7 giorni dalla data di arrivo
Tour cancellazione gratuita fino a 24 ore prima della data del tour
Organization
Ciak si Viaggia! - Line On di Loris Danilo Roli
P.IVA: 11883790013
Via Vecchia Livornese, 21 D
Cecina