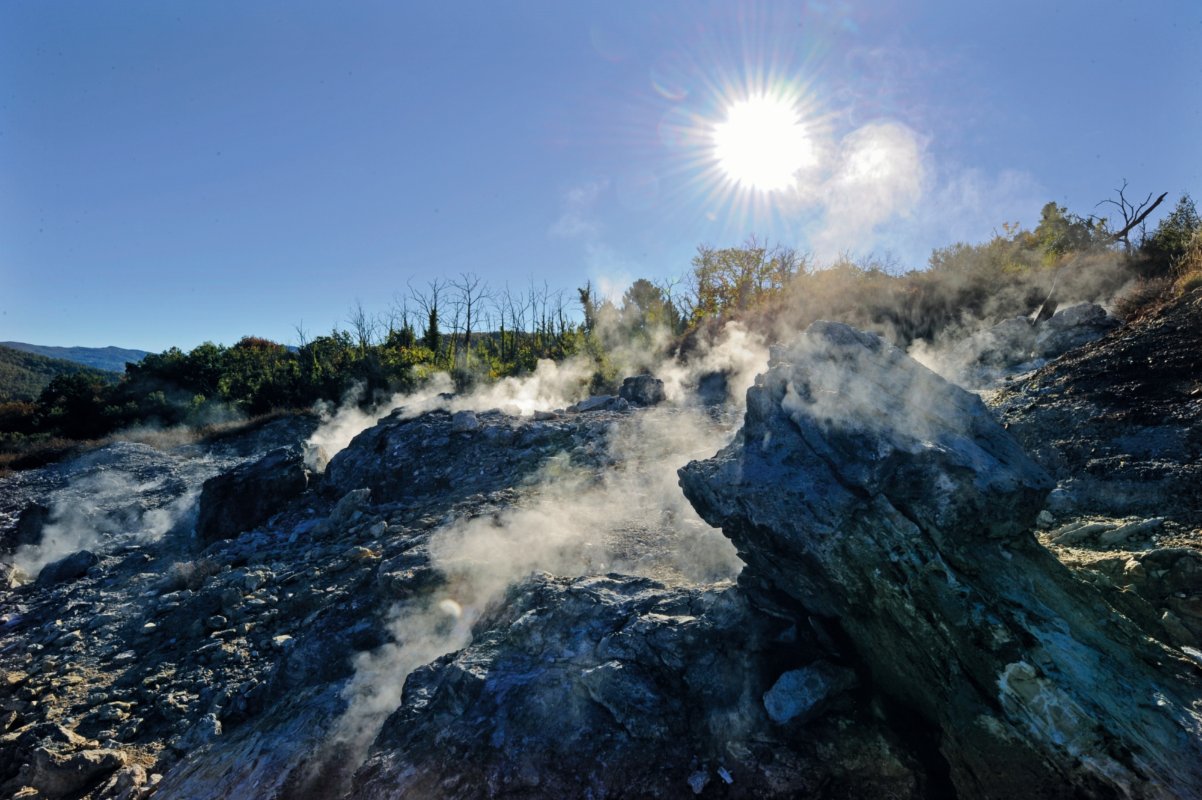 directions_walkTours
The Heat and the Energy of the Earth
Guided tour to Larderello's Museum of Geothermics and the geothermal phenomena of Sasso Pisano
A guided tour to experience the characteristic colors and smells of a valley that still burns, gurgles, puffs, a place where the energy of the Earth has been harnessed for power.
The tour features a guided visit to the new Museum of Geothermics of Larderello whose interactive halls display the different uses of the underground resources from the Etruscan era, Middle Ages, passing through the industrial development and today' s challenge for an increase in renewable energy. The sensory experience continues with the opening of a demonstration well whose roaring steam jet spread outwards through the ground exhibits the energy generated beneath our feet. Then the guided tour moves towards Sasso Pisano and its unique landscape made of stunning geothermal phenomena like boiling mud, fumaroles, steam jets, a one of a kind scenery in the whole Tuscany.
When
From 06 June 2019 to 26 September 2019
Thursday start 16:00 end 19:30
Museo della Geotermia, Larderello
Tour on request €8,00/pax (min 15 pax).
Consorzio Turistico Volterra Valdicecina scrl
Emozioni toscane
P.IVA: 0130834 050 2
via franceschini, 34
volterra
0588 86099