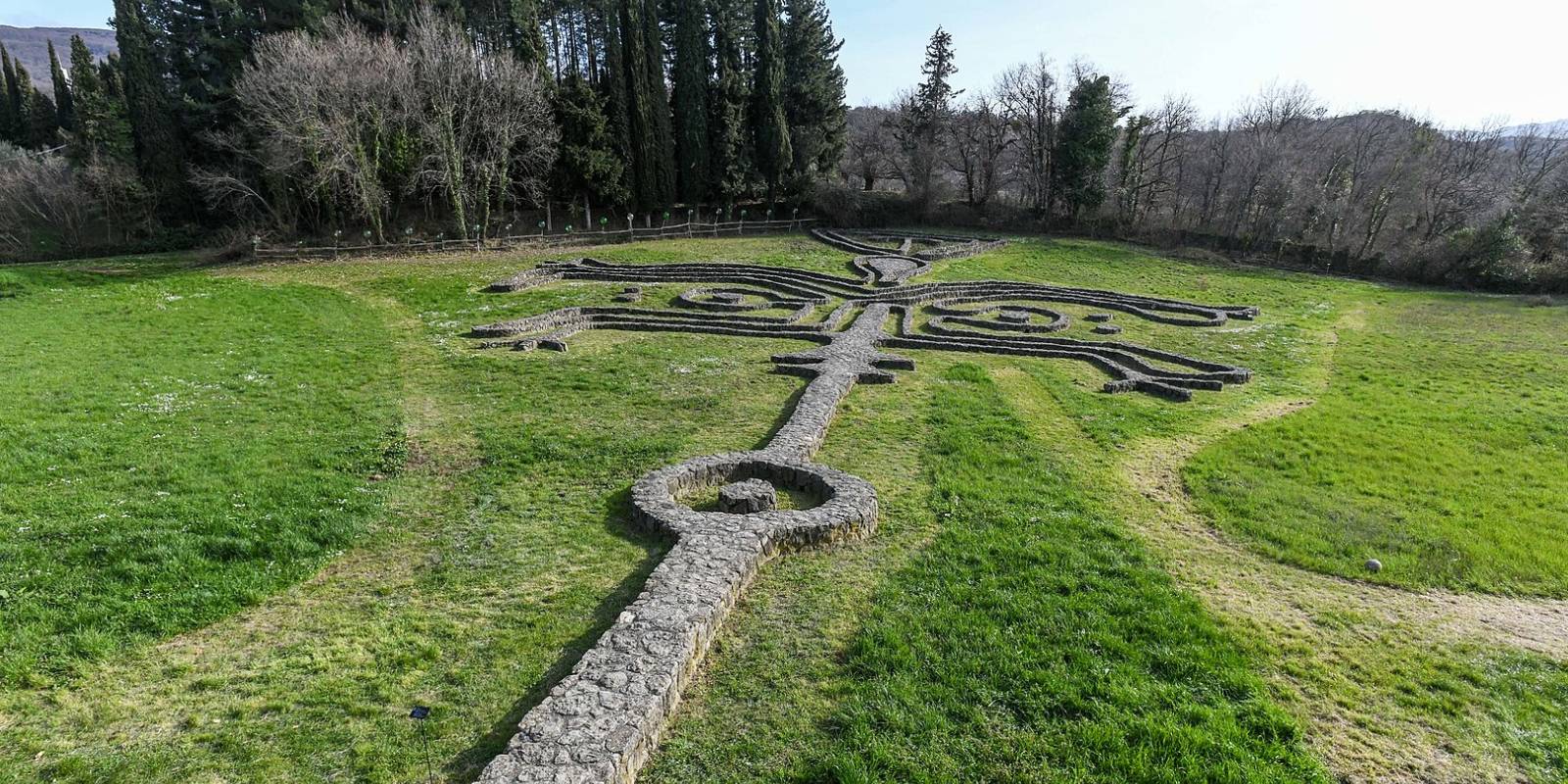 directions_walkTours
info
Important information:
The deals are subject to extraordinary measures adopted by the Italian Government to contain the Covid-19 epidemic. Please contact the operator for more information. For further information on the situation in Tuscany Stay updated
here
The art garden of Daniel Spoerri in Seggiano
Come with us for an extraordinary art walk through untouched nature at the foot of monte Amiata
Daniel Spoerri (* 1930) is a swiss dancer, director and visual artist of Romanian origin. He founded the "Nouveau Realisme" together with artist friends in Paris in the 1960s and made a name for himself above all with his "snare-pictures" and "Eat Art".
In 1990 he began to set up the first sculptures on his 16 hectare property near Seggiano, at the foot of Monte Amiata. Today it has become a large sculpture garden known far beyond Italy with over one hundred art objects.
A lot of them are by Daniel Spoerri himself, but more than 50 artist friends are also present with their works. In the wide area, nature becomes your companion. The sculptures are integrated into the landscape as if by chance and the visitor is allowed to discover, be amazed and linger.
Come along with us on an art hike through the sculpture garden, where children can also discover and see exciting things.
We will give you information on Spoerri and the other artists and their works and can also tell you some interesting anecdotes. It is also a journey of discovery of the natural beauties of the park, where you can learn a lot about the flora of the Amiata area.
The duration of the tour is approximately 3 hours. If you want, you can have a bite to eat or drink or an aperitif in the park's Eat Art restaurant.
Entrance ticket price (not included in the indicated amount):
Adults: € 10.00
Students: € 8.00
Children under 8 years old: free admittance
Group price from 11 persons: € 8.00 per person
When
From 01 May 2021 to 01 November 2021
Prices include
Guided stroll through the art park
Supplemental charges
Entrance fees and transportation
Lunch
Meeting point
Ticket office/reception of the park
Guide
Natascha Rüdinger / Natascha Briese / Birgit Pollak
Cancellation
and no-show policies
Organization
Natascha Rudinger
GROSSETO