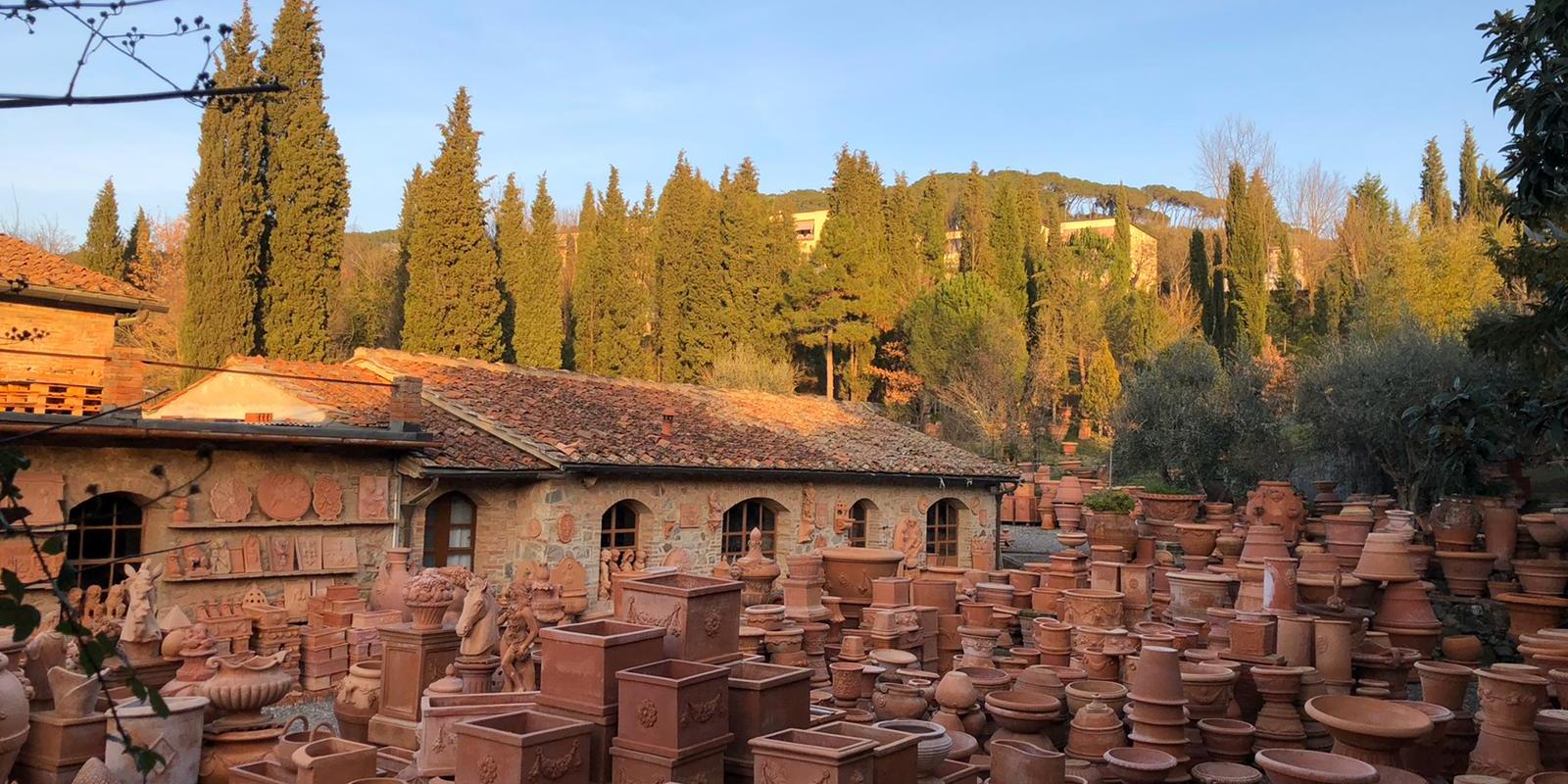 bookmarkExperiences
Terracotta and olive oil tour in Impruneta
Discover the Tuscan red terracotta from Impruneta and enjoy a tasting of extra virgin olive oil
The working of clay for the production of jars, amphorae, bricks and tiles has a very ancient tradition in Italy.
The municipal and parish archives of Impruneta and the State Archives of Florence preserve a number of documentary sources showing how the production of terracotta, from the 15th century until today, has characterized not only the economy, but also the social life of the territory of Impruneta and has become the founding element of a specific culture linked to this material.
You will have the opportunity to visit a kiln and discover everything about the production of the red bricks.
The tour will continue with a visit to a farm that produces extravirgin olive oil. Here you will have the chance to taste "the green gold".

OFFER
The price is intended per person.
NOTE
The meeting point will be in Impruneta (exact place to be confirmed).
The price is per person.
When
From 13 June 2020 to 31 December 2021
Supplemental charges
Transfer to/from Impruneta
Headsets (if requested) not included
Cancellation and no-show policies
Free of charges until 3 days before the tour day
Organization
Mugel Travel by PromoVacanze
P.IVA: 02176640486
Via Sacco e Vanzetti 8
Borgo San Lorenzo