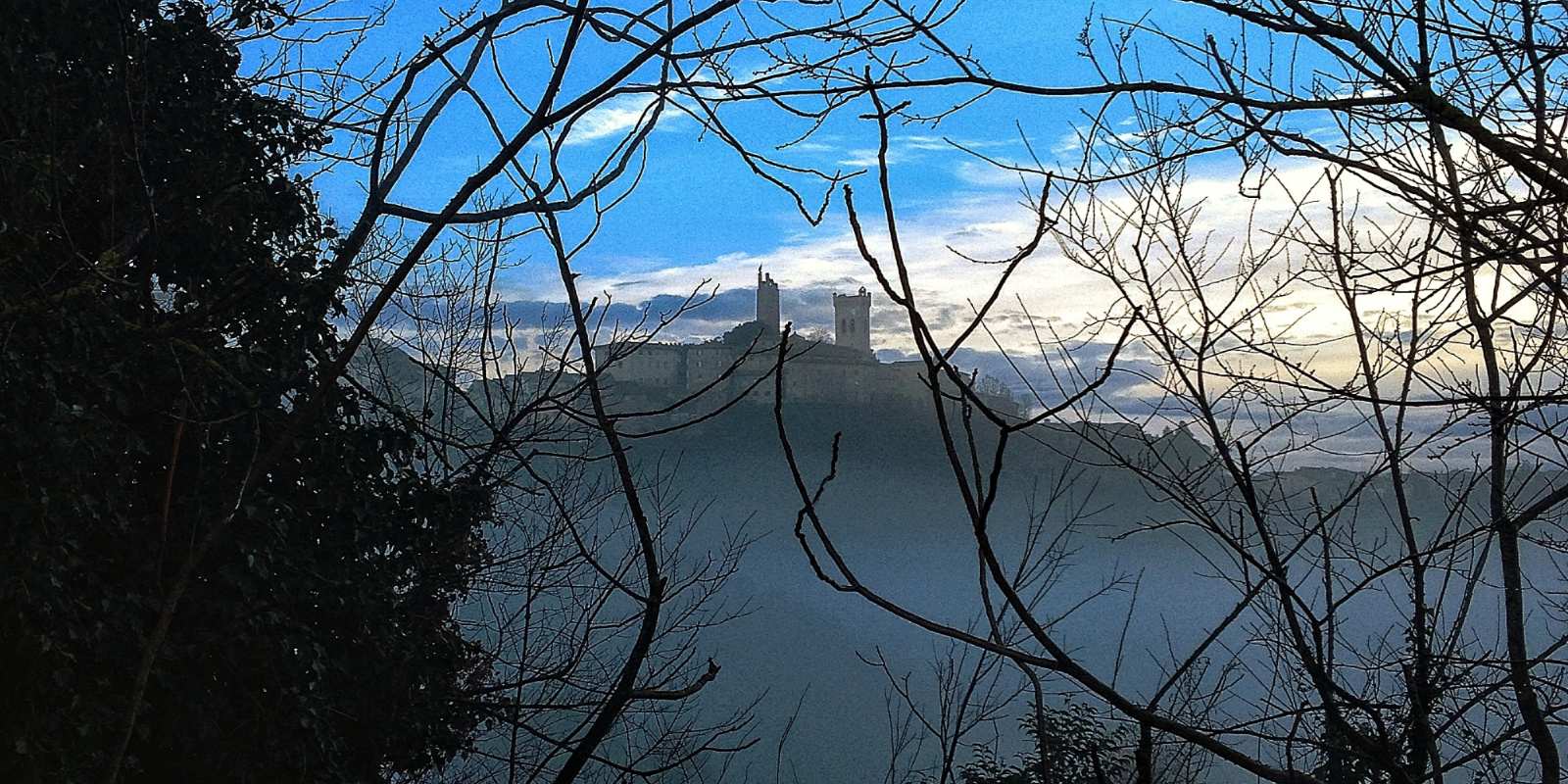 This deal has expired
directions_walkTours
info
Important information:
The deals are subject to extraordinary measures adopted by the Italian Government to contain the Covid-19 epidemic. Please contact the operator for more information. For further information on the situation in Tuscany Stay updated
here
In the footsteps of Michelangelo and other celebrities
Discover San Miniato through the traces left by some of the most famous personalities ever, and enjoy the magic of sunset while sipping a drink
In San Miniato you always feel you are in great company: just use your immagination as if it were a time machine and go back to the town's golden age, when the hill where it sits on overlooked the most important road of all medieval Europe, the Francigena Way, and all the jet set of the time came this way.
The first to understand that this was a special place was the German emperor Frederick II, who had a fortress built on the top of this hill so as to scan the surrounding landscape. Later on, this same landscape lured Leonardo da Vinci who came here to study nature in order to perfect his paintings and inventions. At the same time Pope Clement VII, born into the Medici family, and Michelangelo were in town on business: the Sistine Chapel was not finished yet, and the Pope wouldn't want anyone else but the "divine" artist to paint the Last Judgment. Centuries later the streets of the town would see protagonist the young Napoleon: he was in Italy to make war but he came in peace to San Miniato. After all the Buonaparte family originated from here, and here the documents testifing to their nobility were stored.
Even today San Miniato welcomes whoever walks its streets and scans its landscape, and gives them its good vibes. Discover its most charming places by following the footsteps of the personalities who stopped by, and close the tour with an aperitif at sunsut in one of the best cafés in town.
If after the tour you want to discover San Miniato's local food too, I will recommend the best ice cream parlours, delis and restaurants, and the town's delicacies: fine wines, cold cuts and of course HIM: His Majesty "the Truffle of San Miniato". Price per person.
When
From 22 July 2020 to 31 December 2020
Prices include
Guided tour
Aperitif in one of the best cafés in town
Supplemental charges
Admission fees to museums
Food and beverages not included in the set aperitif
Any extra activity
Plan
The duration of the guided tour is 1 hour and a half, followed by an aperitif in one of the best cafès in town. The duration of the whole tour is roughly 2 hours.
this tour is operated for a minimum of 4 people up to a maximum of 10 people.
Recommended equipment:
walking shoes
hand sanitizer
face mask to use in case social distancing is not possible
Organization
Serenella Barbieri
P.IVA: 01819230507
Via Venezia 21
San Miniato