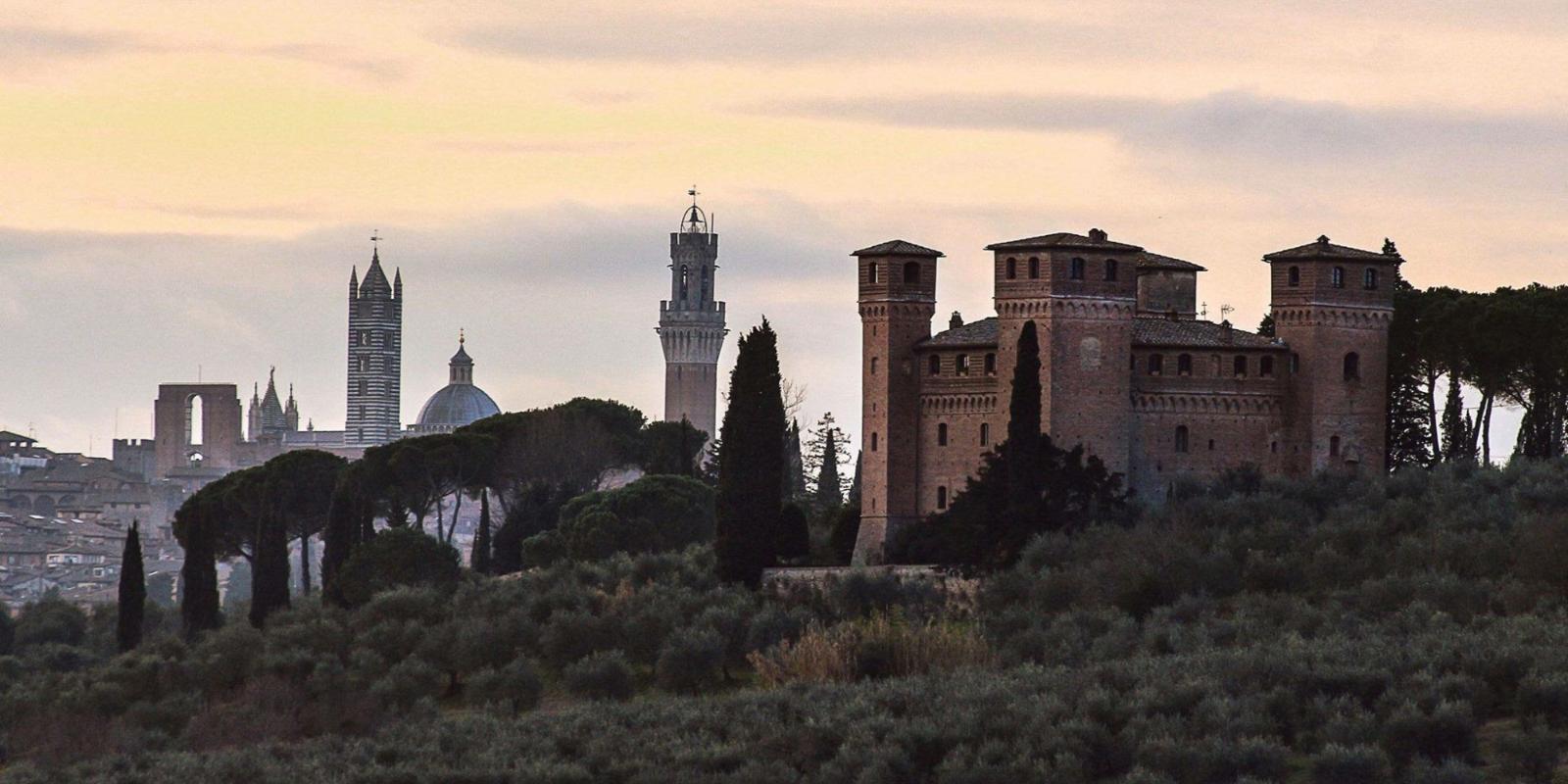 hotel Other accommodation
Stay in a 13th century castle in the Tuscan countryside
Get ready to become king... or queen of the castle! Come and stay at the Castello delle Quattro Torra, near Siena
Stay of 3-5 nights at only €120 per night in the magical, medieval Castello delle Quattro Torra, set like a jewel in the beautiful unspoilt countryside just outside the historical town of Siena, guests may choose to book:
a charming apartment located on the first floor of the castle opening onto a grand medieval open air courtyard
a charming, large comfortable family room located on the main (second) floor of the castle and known as the Blue Room, which boasts high beamed cathedral ceiling and original antiques, which confer an authentic old-world charm to a delightful room where you can really feel at home
the Tower Room, which is actually a small suite - quirky gallery bedroom, private bathroom and sitting-room area- all situated, as the name suggests, in one of the castle's four towers.... lots of stairs but breathtaking 360° views of the city and the surrounding countryside
The castle is just a couple of kilometres outside Siena... it was built in the 13th century as a defense outpost, within signaling distance from the city walls so despite its timeless tranquillity, you'll enjoy all the advantages of the peace and beauty of the Tuscan countryside at just a few minutes drive from the historic centre of Siena. The castle is also very close to main roads linking us all major Tuscan cities and offering easy access to many popular Italian destinations.
When
From 01 September 2020 to 31 October 2020
Prices include
Delicious breakfast with local produce served in private breakfast room.
Cancellation and no-show policies
Cancellation is free up to 2 days before arrival date.
Organization
Az. Agr. Fattoria Le Pietre Vive di Montaperti di Guerrini Nicola
P.IVA: 01112260524
Strada di Monteapertaccio 1
Castelnuovo Berardenga