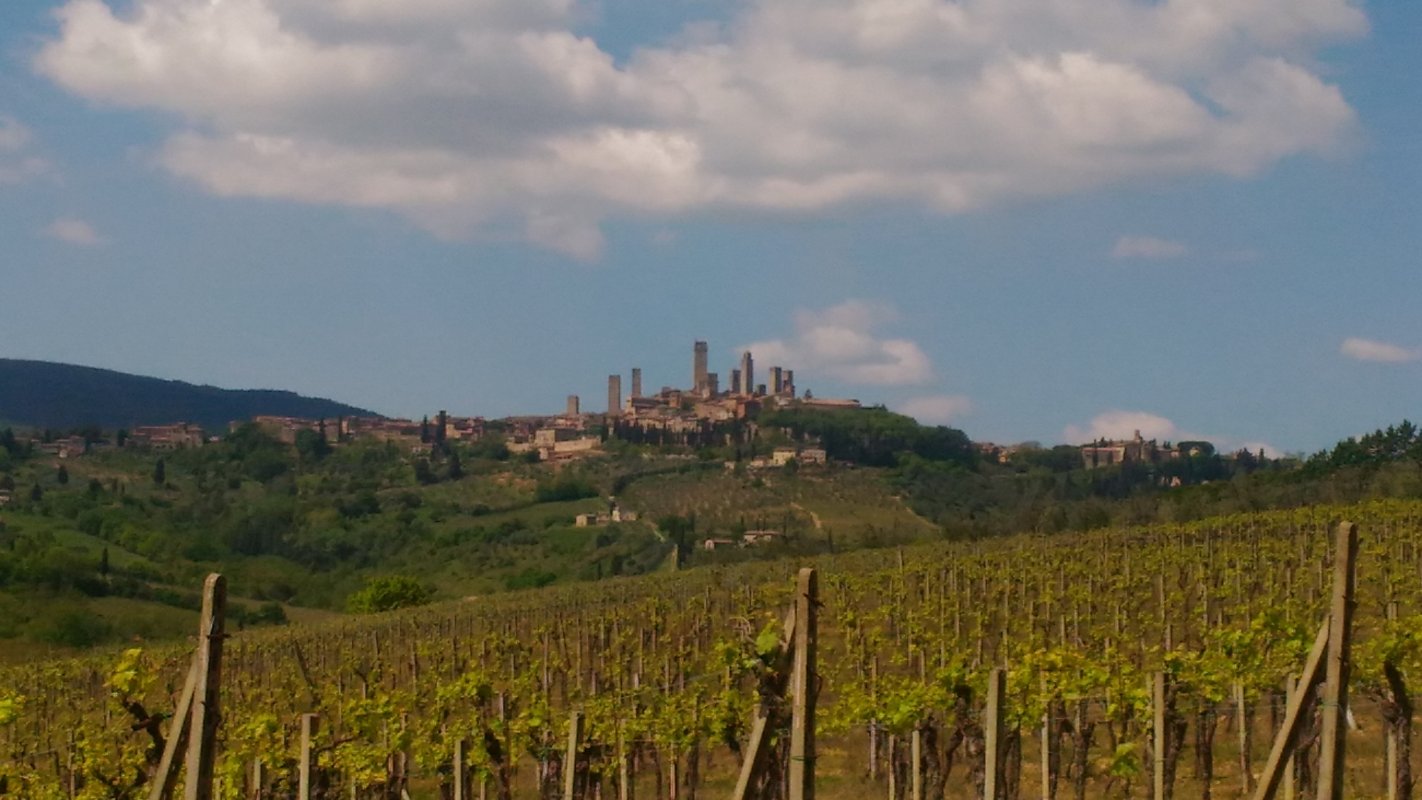 This deal has expired
directions_walkTours
San Gimignano, dream of the Middle Ages
Guided Tour in the historical town center
Together with your local guide you will discover the Unesco World Heritage Site of San Gimignano! Walking through little alleys and least crowded streets, we will learn more about the history of this Middle Ages treasure; we will know about its "hundred towers", local products and the importance of an ancient pilgrimage way called Via Francigena. We will also be astonished by amazing artworks of important artists such as Domenico Ghirlandario and Benozzo Gozzoli. From its strathegic position, up on a hill in the heart of Tuscany, you will be enchanted by breathtaking views that you will never forget!
When
From 20 December 2019 to 06 January 2020
start 10:30 end 12:30
start 14:30 end 16:30
Booking info
Send me an e-mail

Professional Tour Guide service
Any extra non mentioned in "Services included"
Cancellation and no-show policies
free cancellation within 48 hours before the tour
Tuscany Art and Nature
P.IVA: 01811660503
via fugnano 24
san gimignano
3496034218