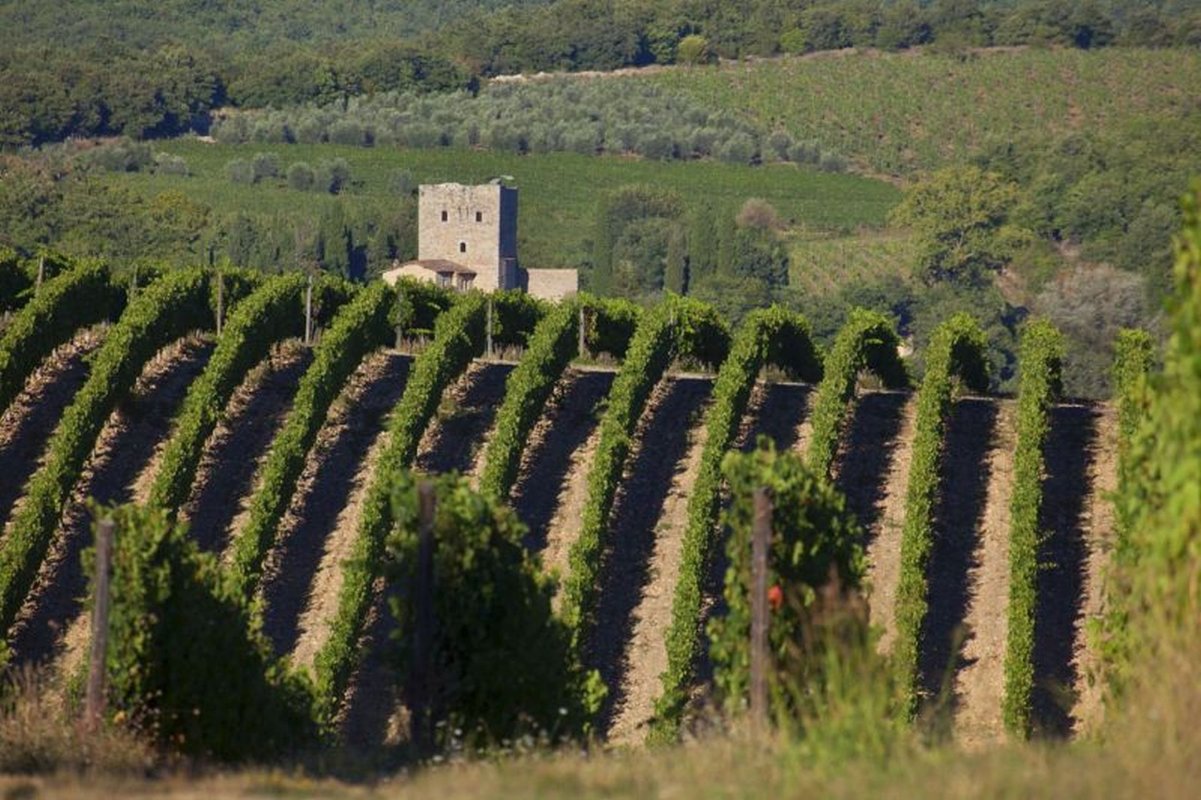 directions_walkTours
San Gimignano, Siena and Chianti Tour from Florence
A day amid art, culture, wine and delicious food in the heart of beautiful Tuscany
This part of Italy has been listed in the Unesco World Heritage List and it represents without any doubt a unique opportunity to admire the famous, luxuriant and iconic landscapes of Tuscany: idyllic rolling hills , the meadows in bloom, the golden wheat fields and the white roads lined with tall cypresses
The village of San Gimignano, the Chianti area and the medieval town of Siena are situated in the heart of our beautiful Tuscany. They are all compelling stops for those who want to learn about the region's history and traditions. The first stop will be San Gimignano, a magnificent example of a Medieval urban town; in fact it is a UNESCO world heritage site. Here you will have free time to visit the village and its splendid squares, palaces, churches and the magnificent towers. The tour continues to the splendid area of the Chianti Classico. We will stop by a typical Tuscan winery where you will visit the cellars and vineyards. Afterwards you will taste the wine produced, which will be accompanied by a delicious Tuscan lunch consisting of typical food such as pasta, cured meats, cheeses and local pastries. In the afternoon the tour continues with sightseeing in Siena. Here four official guides – an English one, a Spanish one, a French one and a Russian one – will lead our tour to the city centre. You will have the chance to admire the magnificent Cathedral – a treasure chest that holds immense art treasures, statues by Michelangelo, Donatello, Bernini, the Pulpit by Nicola Pisano and the wonderful Libreria Piccolomini frescoed by Pinturicchio – and the Town Hall in the Piazza del Campo, scenery of the world famous Palio horse race. The tour will end with the visit to the marvellous Monteriggioni medieval fortress.
Prices include
• Travel by GT coach or minivan with air conditioning and expert multilingual escorts
• Lunch consisting of typical Tuscan dishes
• Guided Tour of Siena
• Self-guided tour of San Gimignano and self-guided tour of the Monteriggioni fortress
• Visit to a famous wine estate.
Supplemental charges
Anything not specifically mentioned in "inclusions/highlights".
When
From 12 January 2019 to 15 November 2019
Organization
C-way srl
Giuseppe costa
P.IVA: 03789020108
Punto vendita - Piazza Duomo 1, SIENA
Siena
0102345666