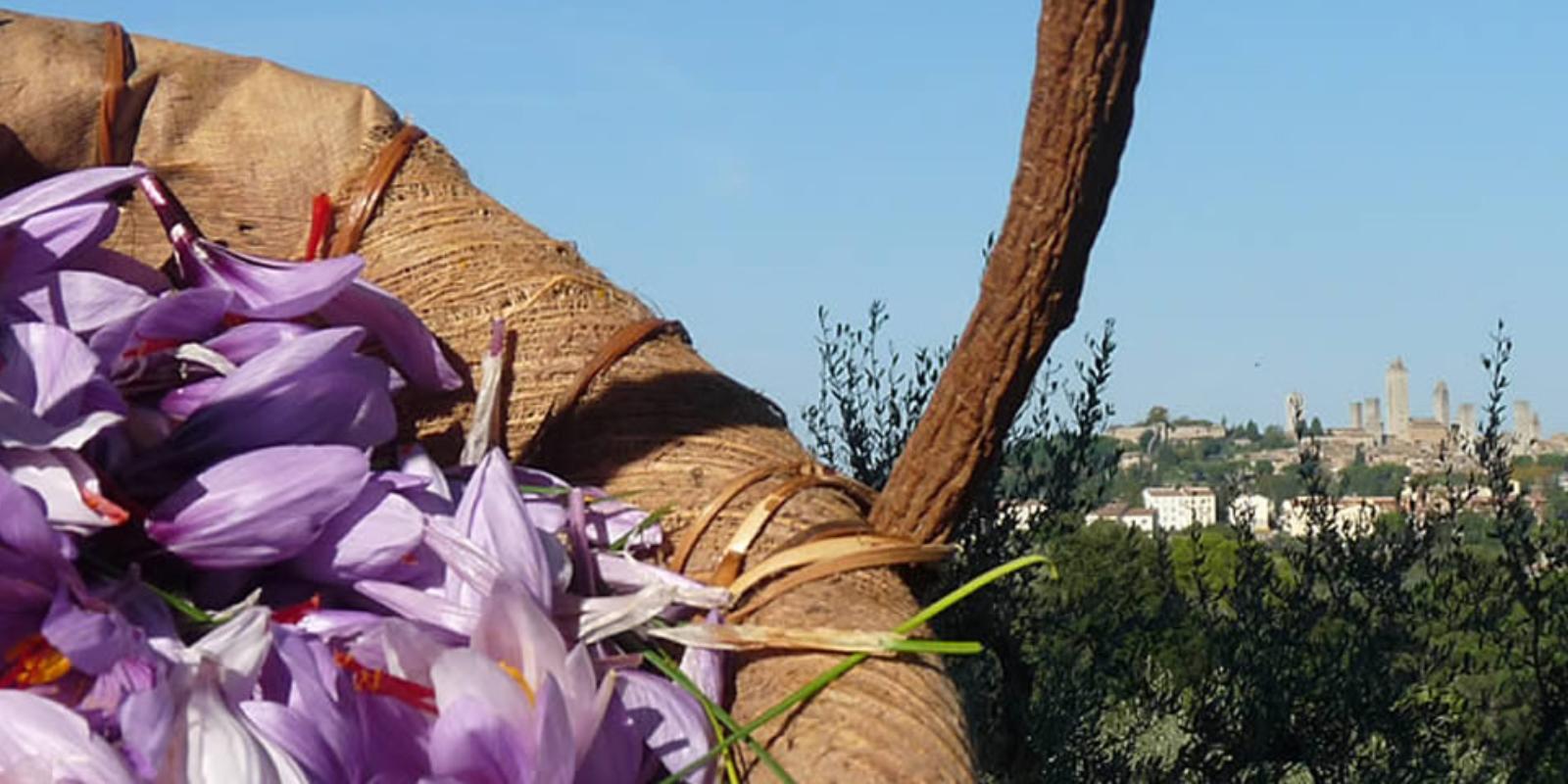 This deal has expired
bookmarkExperiences
Saffron Tour with lunch or dinner in Farmhouse in San Gimignano
Discover the secrets of Saffron and taste some dishes cooked with the "red gold" spice
The agriturismo produces extremely pure saffron that has been cultivated in San Gimignano since 1100.
Roberto Fanciullini - the owner of the farmhouse - will lead you in the discovery of Saffron spice, or Crocus Sativus L. its Latin name.
The saffron is an autumn crocus, and its splendid lilac flowers can only be seen starting from mid-October for about 20 days.
However, Roberto will tell you about its history, the legends, the importance of this beautiful flower for the economy of San Gimignano in the Middle Ages, and also about the cultivation technique.
Taste the saffron in our restaurant
Later, in our restaurant called "Zafferano"(Saffron), the Chef Saverio Fanciullini will turn the saffron into excellent dishes, which can be tasted both during a complete lunch or dinner (from appetizers to desserts).
45€/person Saffron Tour + Lunch / Dinner
When
From 22 July 2020 to 30 September 2020
Prices include
Guided Tour about saffron history and legends
DVD video about cultivation tecnique
Complete Lunch or Dinner with Saffron-flavoured dishes
Organization
Agriturismo Casanova di Pescille
P.IVA: 01376490528
Loc. Pescille snc
San Gimignano