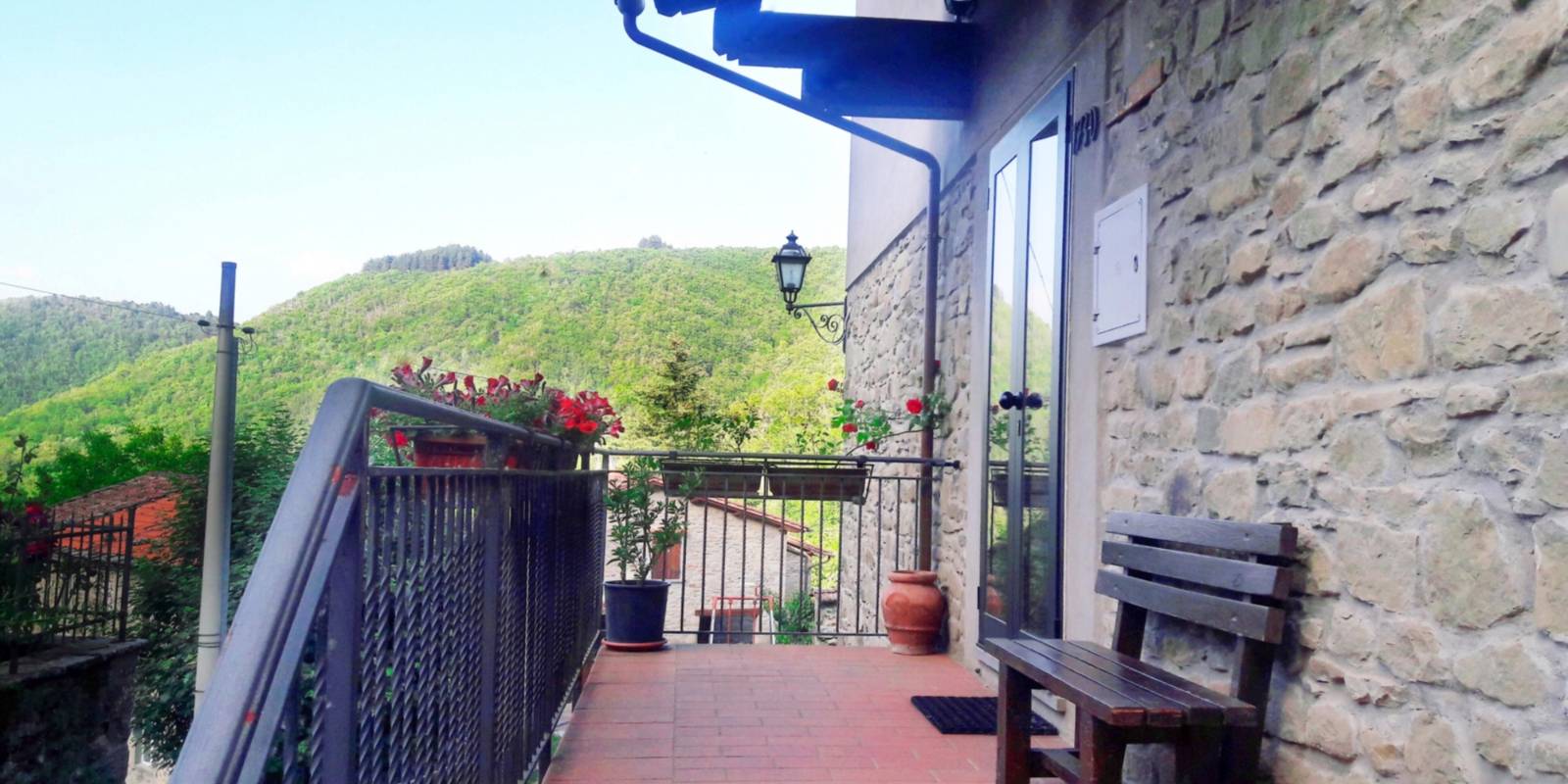 Photo ©Proprietà di Pratomagno Apartment
This deal has expired
hotelOther accommodation
info
Important information:
The deals are subject to extraordinary measures adopted by the Italian Government to contain the Covid-19 epidemic. Please contact the operator for more information. For further information on the situation in Tuscany Stay updated
here
Remote working and relax in the silence of Pratomagno
A stay suitable for all needs and in an ideal position for visiting castles and sanctuaries in the Casentino valley
Pratomagno Apartment is set in the medioeval hamlet of Castagneto-Cetica (Castel San Niccolò, near Arezzo) on the slopes of Pratomagno mountain among chestnut trees and the characteristic peaceful silence of the Casentino valley. It is the right place for remote working and online-teaching thanks to the Wi-Fi (covered by a fiber high-speed internet connection) and at the same time for relaxing as anyone wants.
For those who need a complete digital detox, they can easily dive into outdoor activities such as trekking, trail running, jogging, slow-walking, mountain-bike and e-biking thanks to the several paths, street and excursion roads that go upwards Pratomagno mountain.
It is the ideal place for creatives to join work and relax immersed in the heart of nature and art of Casentino. Easily reachable the castles of Poppi (where Dante Alighieri stayed in 1310) and Romena and the sanctuaries of Camaldoli and La Verna (where Saint Francis riceived the stigmata in 1224).
The very well-lit flat, with a view on the appennines and surrounded by chestnut trees, is on the first floor of a detached house and it includes a double-bed room with a smart-working area, a two-single beds room, a bathroom with shower; a small furnished kitchen with fridge, freezer, oven, kettle, coffee machine, table and chairs; a living room and a dining room area.
The entrance is indipendent through a roofed terrace also in the back of the house in the shared garden it is possible to spend some relaxing time reading, writing or drawing sitting on stone or wooden benches or even having a picnic!
Download the leaflet
When
From 15 March 2021 to 15 July 2021
Type of accomodation
LOCAZIONE TURISTICA BREVE
Prices include
The price refers to the amount per person/per night and includes:
High-speed Internet Connection Wi-Fi
Extra products for cleaning and hygienisation in the flat
Free car- parking on the street
Free bikes/motorbikes in the structure
Ministry of Health protocol of sanification Covid-19
Cancellation
and no-show policies
Our guests can cancel the booking up to 7 days before the arrival. The guest must pay all the cost in case of cancellation within 7 days before arrival or no-show.
Read the cancellation policies
Organization
Pratomagno Apartment
Loc. CETICA- CASTAGNETO 173
CASTEL SAN NICCOLO'