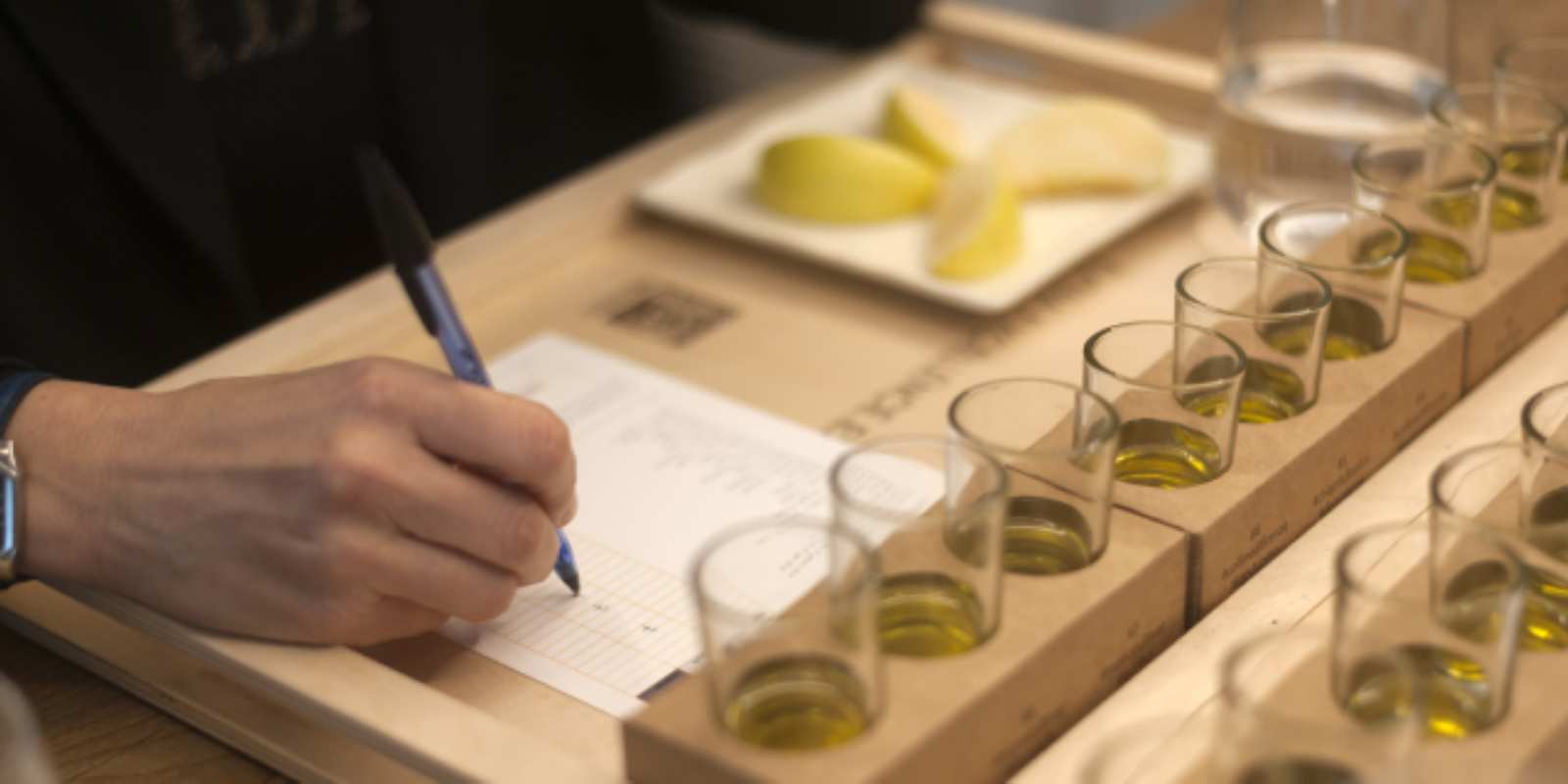 restaurant_menuTasting and food
info
Important information:
The deals are subject to extraordinary measures adopted by the Italian Government to contain the Covid-19 epidemic. Please contact the operator for more information. For further information on the situation in Tuscany Stay updated
here
Pruneti Extra Gallery presents the "olive oil game"
An experience to discover the true flavours of the best tuscan extravirgin olive oil: a tasting of the 9 labels of the Pruneti collection
The Oil Game is dedicated to both young and old people. It is a project that stimulates curiosity and raises awareness about the importance of good health and living a nutritional and healthy lifestyle.
It includes the tasting of the 9 labels that are part of the Pruneti collection, using a simple and fun kit for tasting the oil varieties in small glasses, and accompanied by green apple and bread.
All participants in the "game" fill out a special guide card, where they record details of their tasting experience. This allows the appreciation and comparison of the various extra virgin olive oils, each with its own distinctively rich combination of aromas and flavours.
Pruneti Extra Gallery in Greve in Chianti is a new, contemporary and international concept designed to accompany visitors as they discover and get to know high quality extra virgin olive oil. It is a space where visitors have the chance to live an immersive 360 degrees experience, from a multimedial educational area where you can get to know absolutely everything about oil to the real life experience of tasting herbal teas, oil cocktails and trying food pairings where extra virgin olive oil is the essential and binding ingredient.
A real olive oil academy, in a space where you can easily find and identify anything you might imagine. Along with ample internal and external spaces that go well beyond the current social distancing requirements, you can explore the Pruneti universe in total safety.
Download the leaflet
When
From 20 May 2020 to 31 December 2020
start 10:00 end 21:00
Prices include
Individual tray for the tasting
Professional olive oil tasting glasses
Sensory analysis card
Water
Green apple
Tuscan bread
Olive oil dessert
Note:
Everything that is not described in this section is not included in the price
Cancellation and no-show policies
Free cancellation within the day prior to the service
Organization
Frantoio Pruneti Srl
P.IVA: 05640750484
Via Case Sparse, 22A
Greve in Chianti