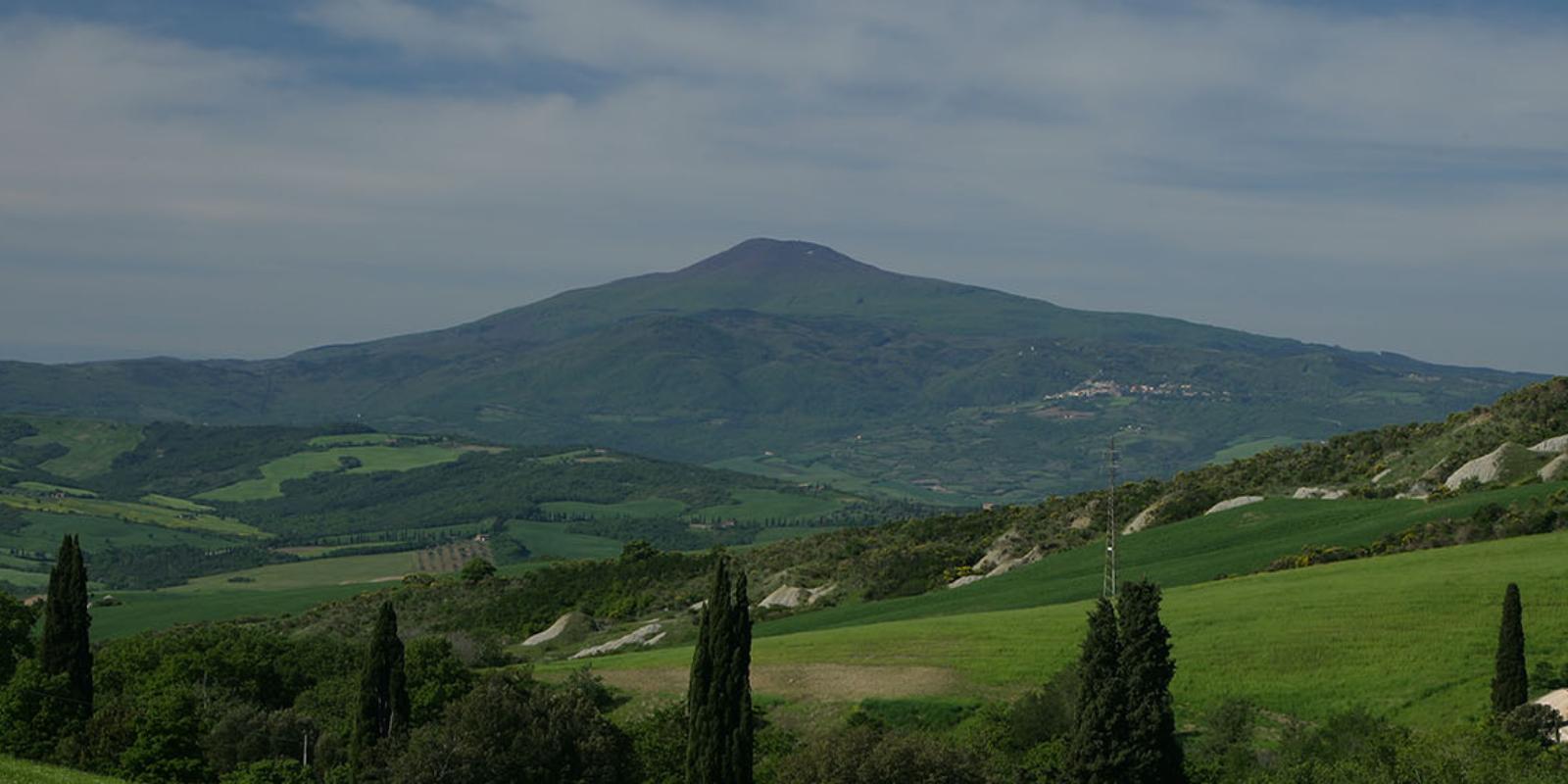 redeemHoliday packages
Monte Amiata, Etruscan Sacred Mountain
Three days amongst the sacred pathways and waters of Monte Amiata
Monte Amiata, a protected volcano today by the Tuscan Region, was the Etruscan's sacred mountain.
The Etruscans called the Amiatina mountain 'Mons Tuniatua', hence, putting in evidence a clear sacred designation: Tinia, or Tunia was in fact the principal Etruscan god, and a devotional attribution was very usual at the mountain summit, which were to appear as hypothetical residences of the gods object of the cult: a Sacred Mountain.
The heights represented by the peak of Amiata and the mountainous and hilly landscape of the Val d'Orcia have always represented privileged places of worship and places of divinity, for the sacredness of the woods, proximity to the celestial sphere of the high and often snowy peaks, the many springs of water that flow from them, like the Fiora, creating navigable and productive waterways, the warm of the volcano that today still lives on under the mountain.
This, then, is what we propose: a journey through these mystic lands, discovering the mountain resources of woods, minerals, the water, so that you can perceive the spirituality and the sacredness of these antique places.
When
From 13 February 2020 to 20 December 2020
Prices include
2 nights half board in one of our hotels in Monte Amiata with dinner based on typical products and drinks (including water and ¼ of wine)
Pick-up from the station Chiusi Chianciano Terme Station to the hotel and back
Pick-up at Abbadia San Salvatore to return to the hotel
3 HD Environmental hiking guides
2 lunches in typical restaurants
All the guided tours mentioned in the program and entrance fees to museums and parks
Supplemental charges
Drinks not included in the program, coffee, liqueurs, drinks in the bar or in your room
Insurance
Other transports not included in the program
Others not indicated in the program
Tourist tax (where expected)
Plan
Day 1 - The Sacred Mountain
Arrive at the hotel and check-in
Guided walk towards the summit
Back to the hotel and dinner
Day 2 - Sacred Rites and Red Cinnabar
Guided excursion through the wood towards Abbadia San Salvatore
Visit to the Abbey
Typical lunch
Guided tour of the Mining Museum Park of Abbadia San Salvatore with access to galleries with a vintage train
After the visit, back to the hotel by taxi and dinner
Day 3 - The mountain of waters
Guided excursion in the shade of the beech trees towards Santa Fiora
Guided tour of the historic village
To follow lunch in a small typical restaurant
After lunch departure
We can host our guests in different types of Hotels located in the villages, outside inhabited centres or at high altitude surrounded by woods. Contact us for further information.
The price is for 2 people in a double room occupancy.
Discounts available for groups.
Cancellation and no-show policies
30% deposit on confirmation of tour (not refundable). Balance 15 days before arrival (not refundable).
Organization
Booking Amiata
P.IVA: 01294750532
Via Pozzo Stella, 57
Castel del Piano