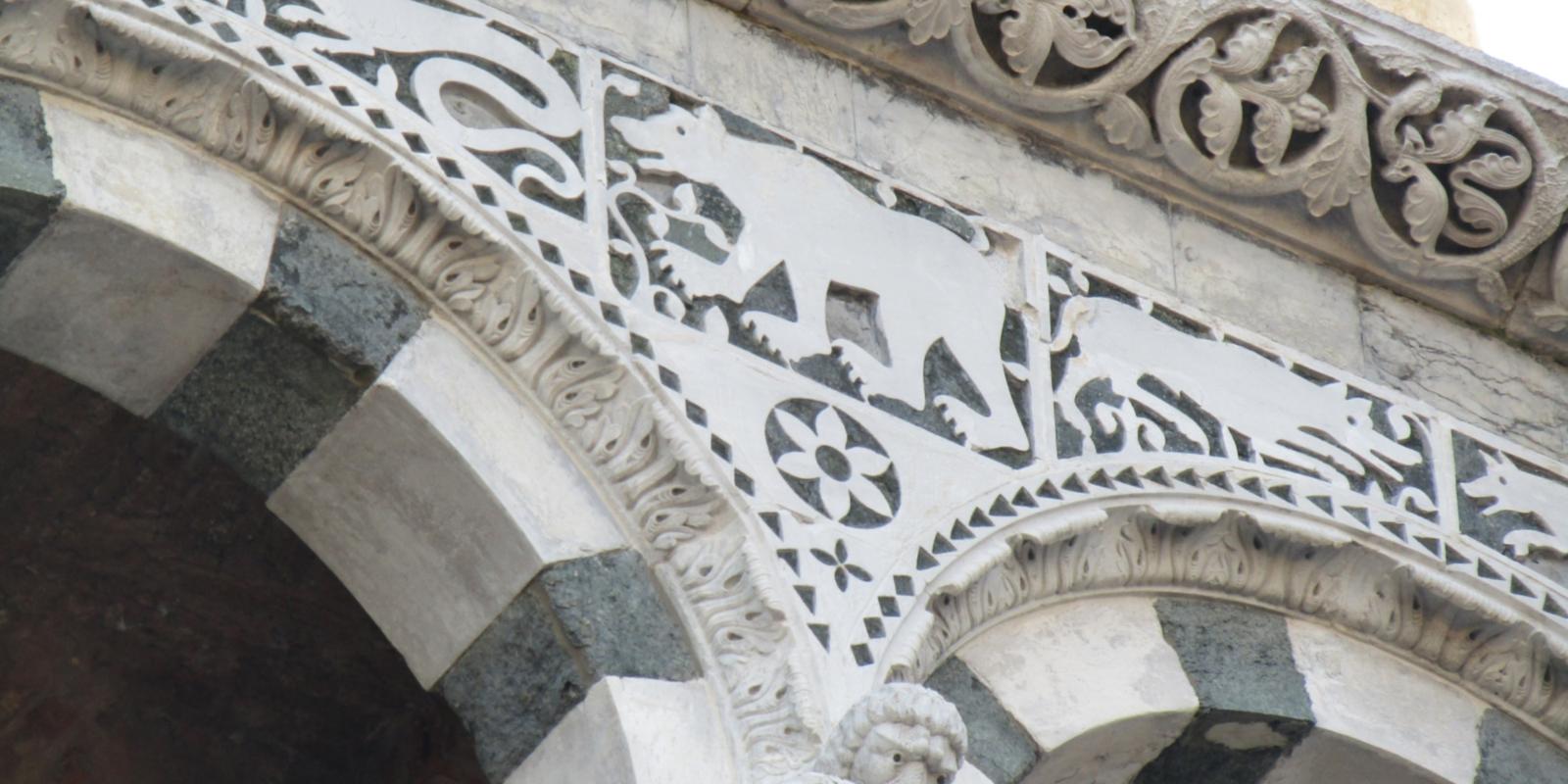 directions_walkTours
Lucca for kids and adults
An itinerary between fantastic animals and legends
Lucca, quaint and evocative city, retains the charm of a small and ancient Italian City State. For many centuries it managed to hold on to its independence and freedom by adopting a cautious policy. Having miraculously escaped the devastation of war, today it boasts one of the most extraordinary Tuscan art heritages. The imposing tree-lined Renaissance walls which totally enclose the city, the maze of medieval streets flanked by towers and elegant boutiques, the enchanting Romanesque churches and bright inviting squares captivate the visitor who remains awestruck by such unexpected beauty. The historical centre, now a pedestrian area, plunges the visitor back in time and provides the perfect setting to savor old world charm, where time and space take on a new dimension, no longer found in today's modern cities.
The tour that Turislucca offers, is suitable for kids aged 6 to 11 (accompanied by adults). Children, accompanied by one of our local specialized guides, will stroll through the historic center of Lucca walking in the footsteps of the multitudes of pilgrims that visited during the Middle Ages to venerate the famous wooden crucifix called the "Volto Santo" (Holy Face).
Children will discover the Pilgrims Path on the Via Francigena. They will walk along the Via San Paolino and arrive in Piazza San Michele looking for lions, dragons, mermaids, sheep and rabbits. Continuing to the Cathedral of S. Martino discovering griffins, eagles and winged horses. They will learn how to read the map by retracing the Roman, medieval and Renaissance cities.
Each child will receive a free booklet. Due to the Covid-19 emergency and the measures in place for the containment of the contagion, each child should bring his or her own pencils and coloring material.
Tour Fares: 10.00 Euros for kid; free for accompanying adults.
When
From 13 June 2020 to 12 September 2020
Saturday start 17:00 end 18:30
Meeting point
Tourist Information Office, Piazzale Verdi Lucca
Plan
Meeting time with the local guide: 16.45 p.m.
Meeting point: Piazzale Verdi, Tourist Information Office
Beginning of the guided tour: 17.00 p.m.
End of the guided tour: 18:30 p.m
When: every Saturday from June 13 to September 12
It is offered in two languages as follows: Italian and English
Turislucca's tours are in compliance with government health and safety protocols for Covid-19.
During this phase of the novel coronavirus emergency, booking is required. Please write to: turislucca@turislucca.com or call: (+39) 0583 342404.
Organization
TurisLucca
P.IVA: 02020600462
Via Ridolfi 43
Lucca