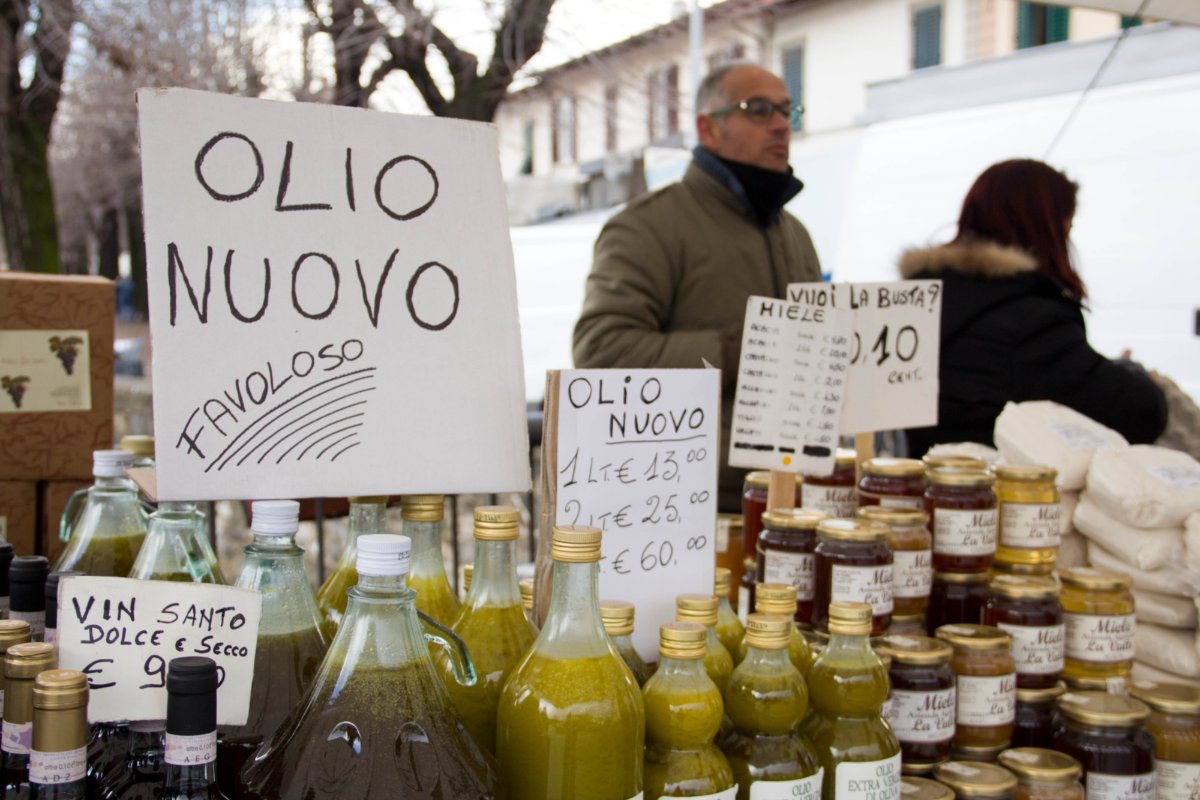 directions_walkTours
Learn Italian while shopping at a local small market!
First Italian class at school, then at the market to put in practice what you've learned!
The best way to learn Italian is practising with the locals and living our culture while having fun! Here our proposal: A professional lesson of Italian language with one of our experienced Italian teachers of L'Olivo Italiano, our language school. The school is located up in the hills just outside Florence in a historical medieval building with a breathtaking view on the city centre of Florence. There, after a coffee, we'll start an Italian lesson of two hours where we'll teach you some of the Italian words and expressions you need for shopping: greetings, ask for a price, order things and/or food, to thank, to know italian practices and customs for shopping. After the lesson the teacher will shortly let you visit the building and then you'll head to a local market nearby to put in practice what you've learned while shopping. We'll end the morning tasting the typical lampredotto sandwich and a glass of wine.
When
From 18 January 2018
to 20 December 2018
Organization
L'Olivo Italiano snc di Amantia Irene e Gucci Alessandra
L'Olivo Italiano
P.IVA: 06641710485
Via del Bigallo e Apparita, 18
Bagno a Ripoli
3287698617