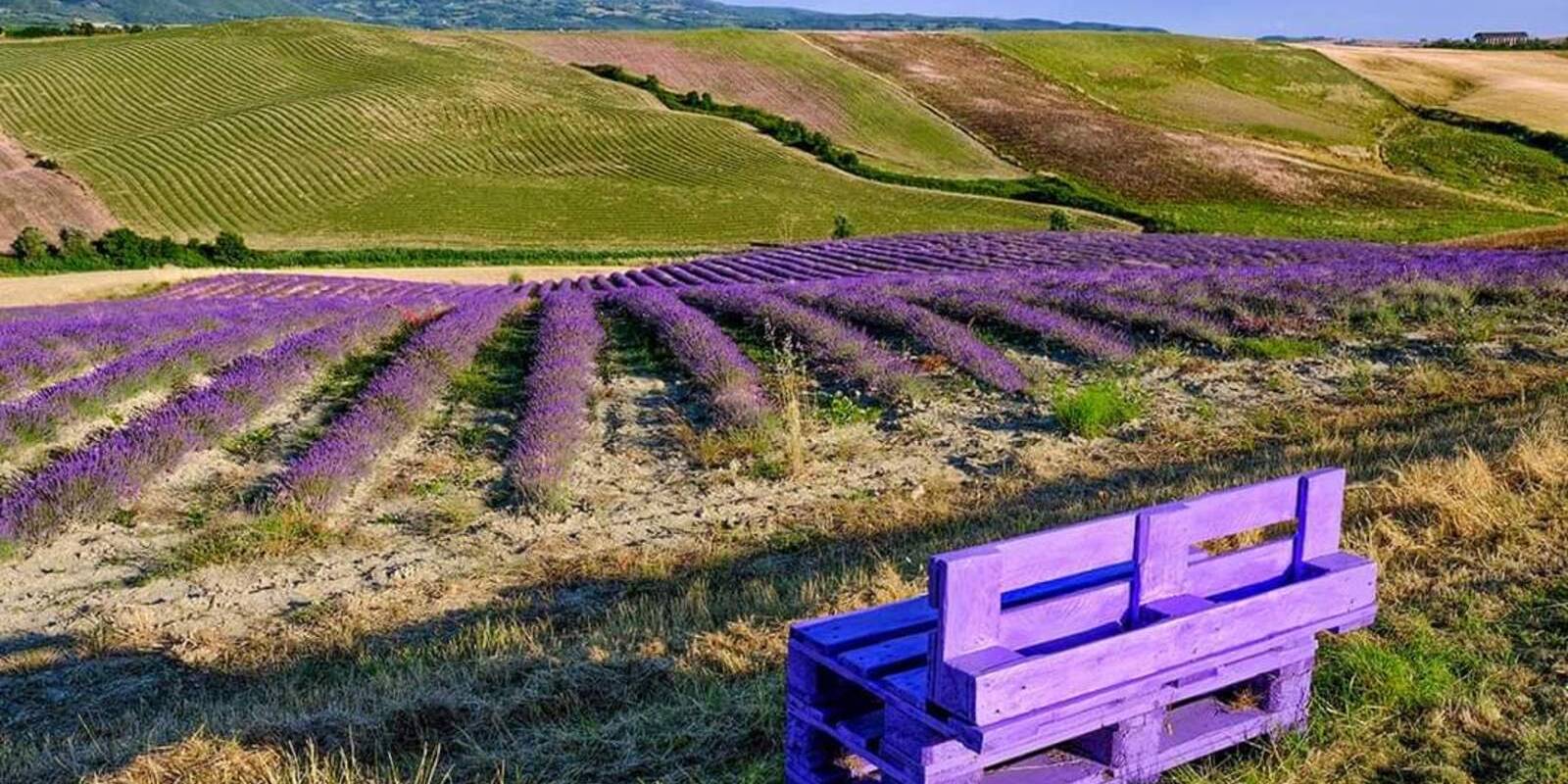 This deal has expired
bookmarkExperiences
info
Important information:
The deals are subject to extraordinary measures adopted by the Italian Government to contain the Covid-19 epidemic. Please contact the operator for more information. For further information on the situation in Tuscany Stay updated
here
Lavanda in fiore
Scopri il ricco programma di eventi dell'Agriturismo Mandriato
All'Agriturismo Mandriato la fioritura della Lavanda è un momento magico e di festa. Chi vorrà farci visita, oltre che ammirare e immergersi nei nostri due ettari e mezzo di Lavanda, potrà partecipare a eventi e esperienze uniche.
Vi aspettiamo dal 18 giugno al 11 luglio, con il nostro ricco programma:
Lavanda al Tramonto - Domenica 20 e 27 giugno e 4 e 11 luglio
Primiana, esperta in Medicina Forestale, accompagnata da Valentina e le sue Campane (Tibetane e Cristallo), vi guideranno al tramonto in un'immersione nei campi di lavanda in fiore. Saranno 2 ore di profonda connessione con la natura e di rigenerazione di corpo e mente. É gradita la prenotazione e si consiglia di portare un tappetino e copertina. Su richiesta è possibile abbinare all'esperienza cena e pernottamento.
Prenotazioni e informazioni al 380 3135309 Jonathan


Tour Fotografico - Domenica 27 giugno e 4 luglio
Sarete accompagnati da Max e Andrea, fotografi professionisti, nei migliori scenari fotografici delle colline pisane e dei campi di Lavanda in fiore.
Per prenotare o avere informazioni sul tour: Andrea Simonetti 338 2961400


Fattoria Aperta
Nei 4 weekend della fioritura le porte del Mandriato si aprono a tutti coloro che vogliono venirci a trovare. Saremo a disposizione per raccontarvi chi siamo, il nostro lavoro e i nostri prodotti dei quali è possibile organizzare una degustazione (su richiesta). Gradita la prenotazione.
Per informazioni: Jonathan 380 3135309
Viva la Lavanda in Fiore!!!
Download the leaflet
When
From 18 June 2021 to 11 July 2021
Organization
Agriturismo Mandriato
P.IVA: 02061770505
Aione 30, pieve santa luce
Santa luce