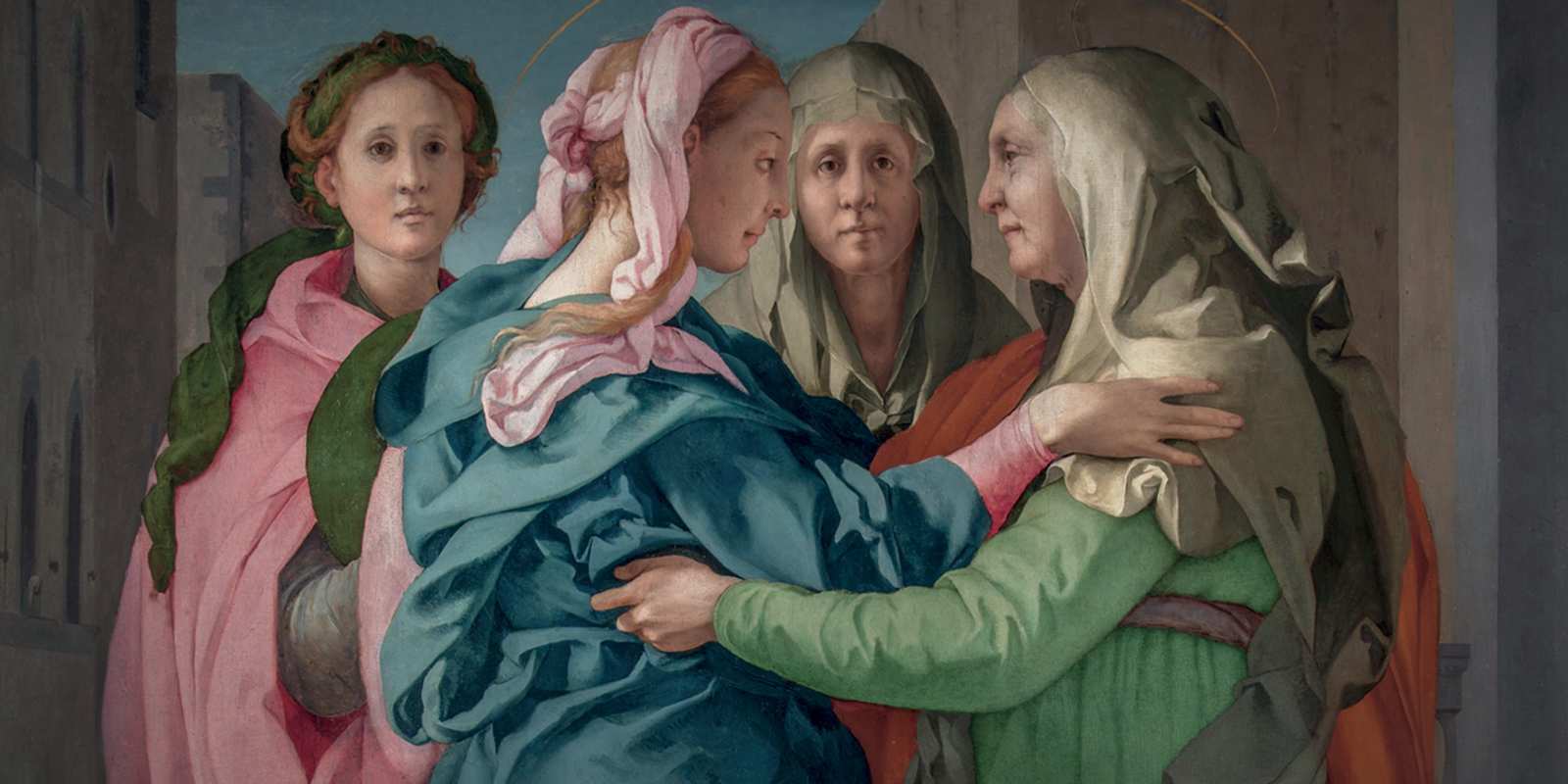 This deal has expired
directions_walkTours
info
Important information:
The deals are subject to extraordinary measures adopted by the Italian Government to contain the Covid-19 epidemic. Please contact the operator for more information. For further information on the situation in Tuscany Stay updated
here
La Visitazione di Carmignano: il capolavoro del Pontormo
Tour della chiesa dei Santi Michele e Francesco a Carmignano con focus speciale sull'opera del Pontormo
La maestosa pala della Visitazione, mirabile esempio del primo manierismo fiorentino, è senza dubbio l'opera più preziosa e più celebre che la chiesa di San Michele Arcangelo in Carmignano custodisce al suo interno, e uno dei dipinti più riusciti e più importanti di Jacopo Carrucci, detto il Pontormo.
L'estrema eleganza formale, il raffinato cromatismo, il sapiente gusto compositivo fanno di questo dipinto una di quelle opere rare e felici che costituiscono un unicum irripetibile nella carriera di un artista, e che sono destinate a lasciare un segno profondo nella storia dell'arte così come nell'immaginario collettivo della gente.
Anche la chiesa dove la Visitazione è conservata merita una visita perché piena di storia e opere artistiche di pregio.

Una antichissima tradizione vuole che nel 1211 San Francesco sia giunto predicando fino a Carmignano e che il comune decise di donargli un terreno, sul quale Bernardo da Quintavalle fece edificare un piccolo convento con oratorio.
L'attuale chiesa, intitolata in origine a San Francesco, venne eretta verso il 1330 e ripropone la classica tipologia francescana. Nel 1798 dopo la soppressione del convento vi fu trasferita la sede della pieve di San Michele, in origine ai piedi del castello.
SARS-COV-2 (Coronavirus)
In ottemperanza alle disposizioni per la prevenzione COVID-19 indicate dalla Regione Toscana, la guida indosserà una mascherina e manterrà la distanza di sicurezza dai clienti, i quali sono pregati di dotarsi di mascherina prima del tour.
NOTE:
Prezzo fisso per minimo 2, massimo 20 persone
Il tour, di un'ora, è privato e non ci saranno estranei nel gruppo
Il tour può essere prenotato per ogni giorno della settimana ma con data e orario da concordare con la guida
When
From 01 October 2020 to 30 May 2021
Prices include
Visita guidata privata di un'ora alla chiesa dei SS Francesco e Michele
Meeting point
Piazza SS Francesco e Michele, Carmignano (PO)
Plan
Visita guidata privata di un'ora alla chiesa dei SS Francesco e Michele
Cancellation
and no-show policies
Cancellazione gratuita fino a 48 ore prima dell'inizio del tour. Non è previsto alcun rimborso se la cancellazione avviene dopo le 48 ore dall'inizio della visita guidata.
Organization
Veronica Bartoletti - ArteMìa Prato
Via Fantaccini, 21
Prato