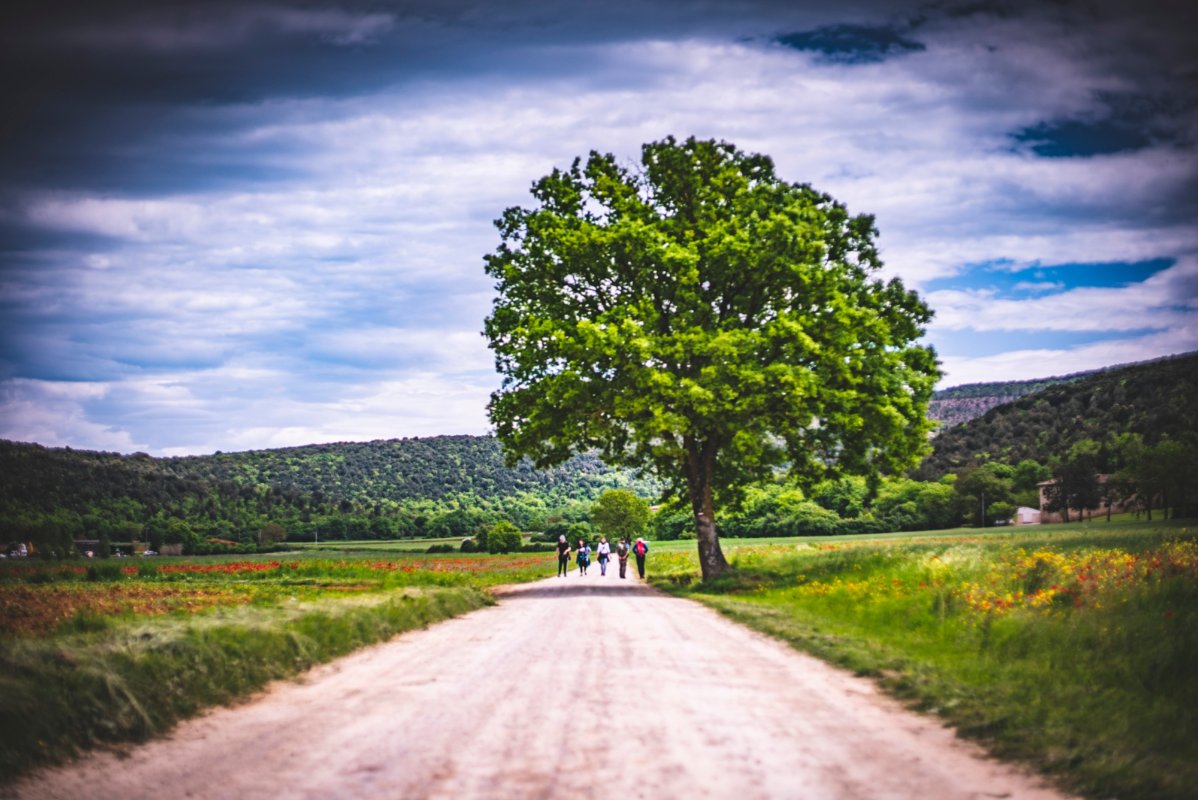 directions_walkTours
Il Cuore della Via Francigena Toscana
Viaggio a piedi da San Miniato a Buonconvento
Fermati, guardati intorno. Davanti a te si estende la Toscana più classica, quella stampata sulle cartoline. Tu, però, ci sei dentro. Davanti a te le dolci colline punteggiate di cipressi, la strada che si snoda a perdita d'occhio verso un orizzonte promettente, dove forse il paesaggio sarà ancora più incredibile.
Ti sei mai chiesto quale parte della Francigena sia la più spettacolare?
Eccola, nel cuore della Toscana. L'abbiamo voluta racchiudere in otto giorni di cammino, otto giorni di emozioni.
Download the leaflet
When
From 01 October 2019 to 31 December 2020
start 09:00 end 20:00
Book
keyboard_backspace
Prices include
La quota comprende
· pernottamenti in camera doppia in hotels *** ,B&B e agriturismi con prima colazione
. Tre cene
· trasporto bagaglio da albergo ad albergo
· Descrizioni dettagliate del percorso, mappe, tracce GPS e App.
· Credenziale del Pellegrino
· assicurazione medico-bagaglio
· supporto telefonico 24h su 24
Supplemental charges
La quota non comprende
. viaggio per raggiungere le località di arrivo e partenza
· i pranzi e le cene, salvo dove diversamente indicato.
· le visite e gli ingressi - le mance
· gli extra di carattere personale
· eventuali tasse di soggiorno
· tutto quanto non specificato sotto la voce "la quota comprende"
Servizi aggiuntivi
Si possono richiedere oltre ai servizi compresi nella quota
· supplemento camera singola
· supplemento camera singola solo
· supplemento mezza pensione
· eventuali transfer per arrivare alla località di partenza o per ritornare dal punto di arrivo, che potranno essere quotati su richiesta
Plan
Giorno 1: San Miniato, a camminare tra i vicoli del centro storico per ritrovarti nell'ampia piazza del Seminario
Giorno 2: Da San Miniato a Gambassi Terme, 24 km: a Gambassi Terme troverai la Pieve di Chianni, e potrai dormire in un ostello in camere con bagno privato
Giorno 3: Da Gambassi Terme a San Gimignano, 13,5 km, passando dalla Pieve di Cellole fino a scorgere le torri di San Gimignano
Giorno 4: Da San Gimignano a Colle Val d'Elsa (12 km), passando attraverso i boschi fino al borgo di Colle Val d'Elsa, racchiuso da mura di pietra.
Giorno 5: Da Colle Val d'Elsa a Monteriggioni (16 km), passando da Abbadia a Isola raggiungerai Monteriggioni, con la sua corona di torri
Giorno 6: Da Monteriggioni a Siena (20 km), incontrando un castello, un borgo medievale, fino alla città di SIena nella quale entrerai varcando porta Camollia
Giorno 7: Da Siena a Lucignano (21 km), attraverso la spettacolare Val d'Arbia, passando da Monteroni, fino a raggiungere la destinazione finale.
Giorno 8: Da Lucignano a Buonconvento (13,8 km), attraverso la Valle dell'Ombrone raggiungerai Buonconvento, e il suo Museo di Arte Sacra della Val d'Arbia
Cancellation and no-show policies
In caso di recesso dal contratto di viaggio, il consumatore è tenuto al pagamento di una penale, calcolata in base al numero dei giorni mancanti all'inizio del viaggio. Il calcolo dei giorni non include quello del recesso, la cui comunicazione scritta deve pervenire in un giorno lavorativo antecedente a quello di inizio del viaggio: a) recesso fino a 31 gg. prima dell'inizio del viaggio: 10% sull'importo totale b) recesso da 30 a 21 gg. prima dell'inizio del viaggio: 25% sull'importo totale c) recesso da 20 a 11 gg. prima dell'inizio del viaggio: 50% sull'importo totale d) recesso da 10 a 4 gg. prima del inizio del viaggio: 75% sull'importo totale: e) recesso nei 3 gg. prima dell'inizio del viaggio: 100%. Le medesime somme dovranno essere corrisposte da chi non potesse effettuare il viaggio per mancanza o irregolarità dei previsti documenti personali di espatrio. Nessun rimborso è previsto per chi non si presentasse presso la struttura prenotata o per chi decidesse di interrompere il viaggio o il soggiorno già intrapreso.
Read the cancellation policies
Organization
SloWays
P.IVA: 02576590026
Via de' Giraldi,8R
Firenze
0552340736