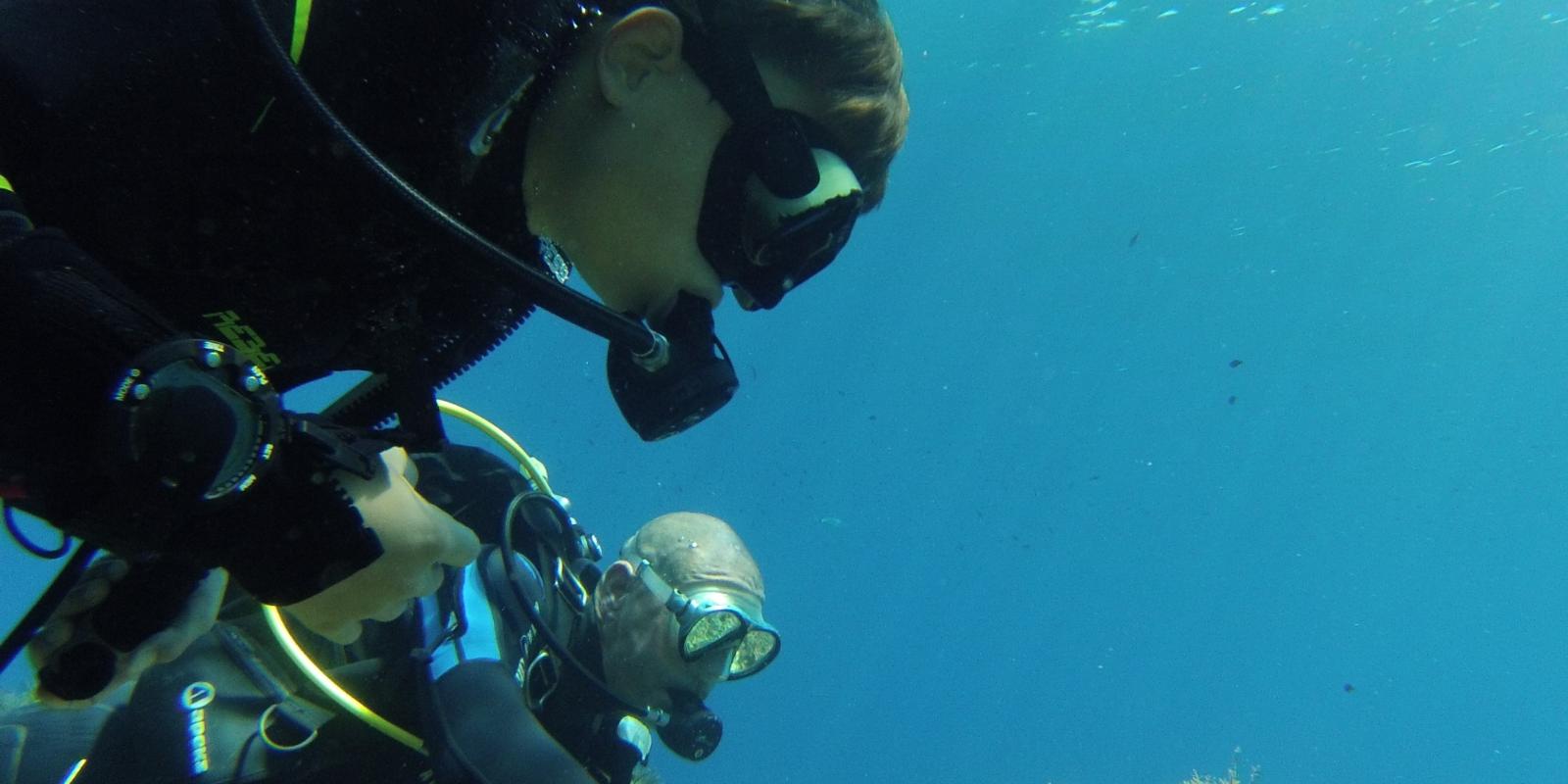 Photo ©Argentario Scuba Point
This deal has expired
bookmarkExperiences
First Scuba Diving Experience in Monte Argentario
Explore the underwater world together with an expert instructor and discover the wonders of the Tuscan Archipelago
Yellow Sea fans, sponges, nudibranchs, sea bream, groupers, moray eels, seahorses! A fantastic experience awaits you, get ready to se them up close and get in touch with the wonders of the underwater world in absolute safety. You'll be face-to-face with an expert diving instructor as well as Official Guide of the Tuscan Archipelago National Park.
To fully enjoy the experience, just breathe and be curious, from 8 years old!
Your first scuba diving experience will start out of the water, when the instructor will introduce you to the world in which he lives every day, and he will give you the necessary equipment, help you wear it, explain you the basic rules of diving and take you on the rib. Here you can meet other people who, after an experience similar to yours, have chosen to practice taking courses and becoming more and more experienced and independent.
One you have reached a pre-established spot in Argentario or the nearby islands (Giglio or Giannutri) the instructor will jump in the water with you and teach you how to breathe easily with the regulator. Then the tour will start, it will last about 30 minutes.
The instructor will have a camera with him, to capture your first experience and give you a digital photo or video to show to your friends!
N.B. Argentario Scuba Point regularly sanitizes its spaces and the rib, as all the objects with which you will come in contact. Argentario Scuba Point informs its guests about the distance to be kept and the correct behaviors to adopt.
When
From 01 June 2020 to 30 September 2020
Prices include
complete diving equipment
diving instructor/guide at your exclusive disposal
transfer to the dive spot
use of changing rooms
use of toilets and showers
Cancellation and no-show policies
The experience takes place outdoors; Argentario Scuba Point can decide to cancel it or propose an alternative date in case the weather conditions can create a risky or uncomfortable environment.
Organization
Argentario Scuba Point
Via Sant'Andrea 23
Monte Argentario