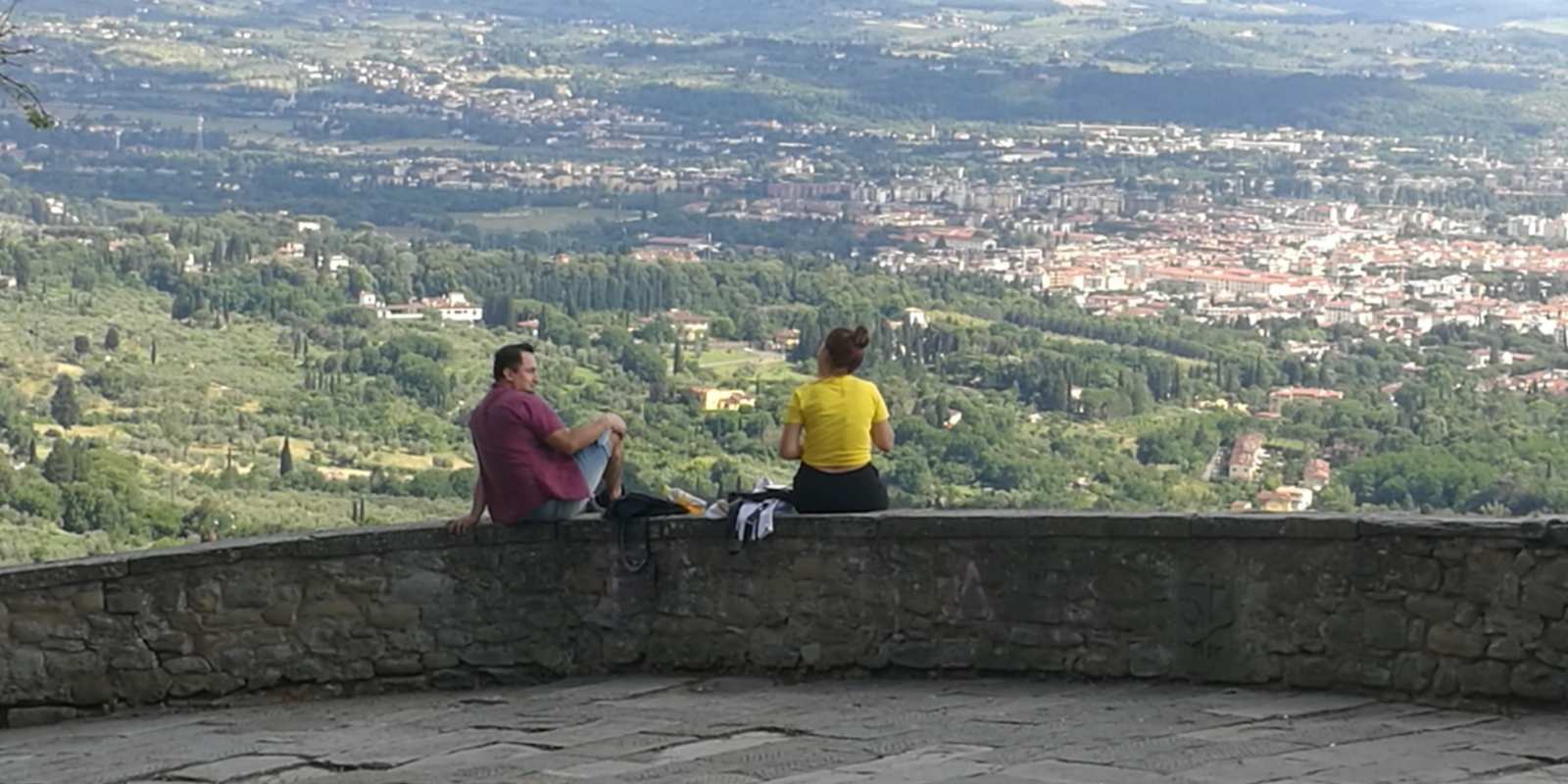 directions_walkTours
info
Important information:
The deals are subject to extraordinary measures adopted by the Italian Government to contain the Covid-19 epidemic. Please contact the operator for more information. For further information on the situation in Tuscany Stay updated
here
Fiesole, Leonardo da Vinci and the dream of flight
On foot, by day or by night, discovering the traces that testify Leonardo da Vinci's bond with the city
Now do you not see that the eye embraces the beauty of the world?

What did Leonardo da Vinci see, what was he looking for in Fiesole when he stayed there from 1503 to 1508? Why didn't he choose to stay in Florence instead? Why did he love it so much that he invested all his savings there?

The link between Fiesole and Leonardo da Vinci is indisputable, he lived there and from Montececeri he dreamed that man could fly. But there were also other reasons that made him choose this city as his favorite place during his "Florentine years".

Some are simple curiosities, others are part of the multifaceted activity of the Genius. We will discover them along the way by interweaving his life with the history of Fiesole. Hypotheses, stories and even imagination will enrich this excursion "through the hills that are the sky above Florence".
Notes:
Hours to be agreed: morning, afternoon or sunset/night
Walking time: about 2.5 hours
Total ascent: about 250 meters
Length of route: about 5 Km
Technical and physical difficulty: easy
Recommended clothing: trekking shoes (in case of rain we recommend to bring an umbrella)
It is recommended to bring water and a snack
Maximum 10 participants
When
From 09 April 2021 to 31 December 2021
Meeting point
Fiesole, Piazza Mino da Fiesole ingresso del Municipio
Cancellation
and no-show policies
Organization
FiesoleBike
P.IVA: 06166500485
via a- mari 5
fiesole