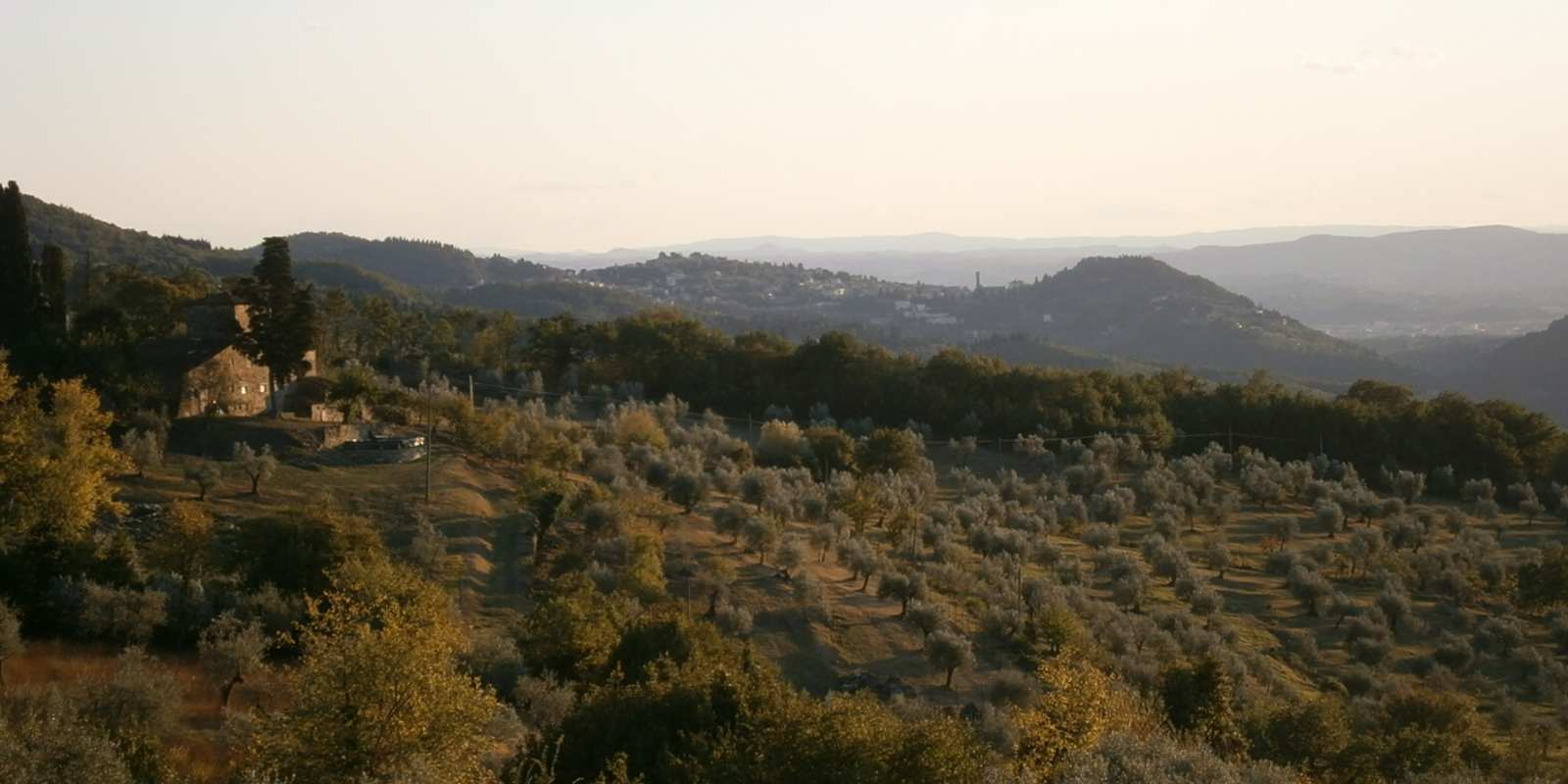 directions_walkTours
info
Important information:
The deals are subject to extraordinary measures adopted by the Italian Government to contain the Covid-19 epidemic. Please contact the operator for more information. For further information on the situation in Tuscany Stay updated
here
Excursion in Fiesole along the "Way of the Gods"
Hannibal, the via Flaminia Militare, the battle of Montereggi of 406 A.D. and an unforgettable Tuscan landscape
Roman generals and Magyar barbarians, hidden treasures, Hannibal, mysterious caves, bloody battles and an ancient road of Etruscan origin...the Via Flaminia Minor or Militare, the current Via degli dei, or the Way of the gods, makes this area a "treasure chest" of legends and stories, an open-air museum to be told while walking.

There are also numerous traces of the peasant culture that we will encounter along the way, from the Middle Ages to the sharecropping era: farmhouses, Romanesque churches, ancient mills.

The landscape is of a unique and inimitable beauty, wild and harmonious, as documented also by the toponymy: the Montereggi, from the latin mons regis, it means exactly "the king's mount"
Notes:
The excursion can be scheduled either for a half day or a full day. In brackets the full day option.
Walking time: about 4/5 hours (8/9 hours)

Total elevation gain: about 350 meters (about 700)

Length of the route: about 8 Km (16 km)

Technical difficulty: easy (medium for length and difference in height)

Physical effort: medium (medium because of some steep climbs and the road surface in bad conditions)

Recommended clothing: trekking shoes
Mandatory to carry each person: water at least 1 liter, snack, flashlight

Maximum number of participants: 10
When
From 11 April 2021 to 30 November 2021
Meeting point
Fiesole, Piazza Mino da Fiesole
Plan
Departure time to be agreed: morning, afternoon

Departure: Fiesole, Località le 4 strade (Fiesole, Piazza Mino da Fiesole)

Arrival: Fiesole, Località le 4 strade (Fiesole, Piazza Mino da Fiesole)

Cancellation and no-show policies
Organization
FiesoleBike
P.IVA: 06166500485
via a- mari 5
fiesole