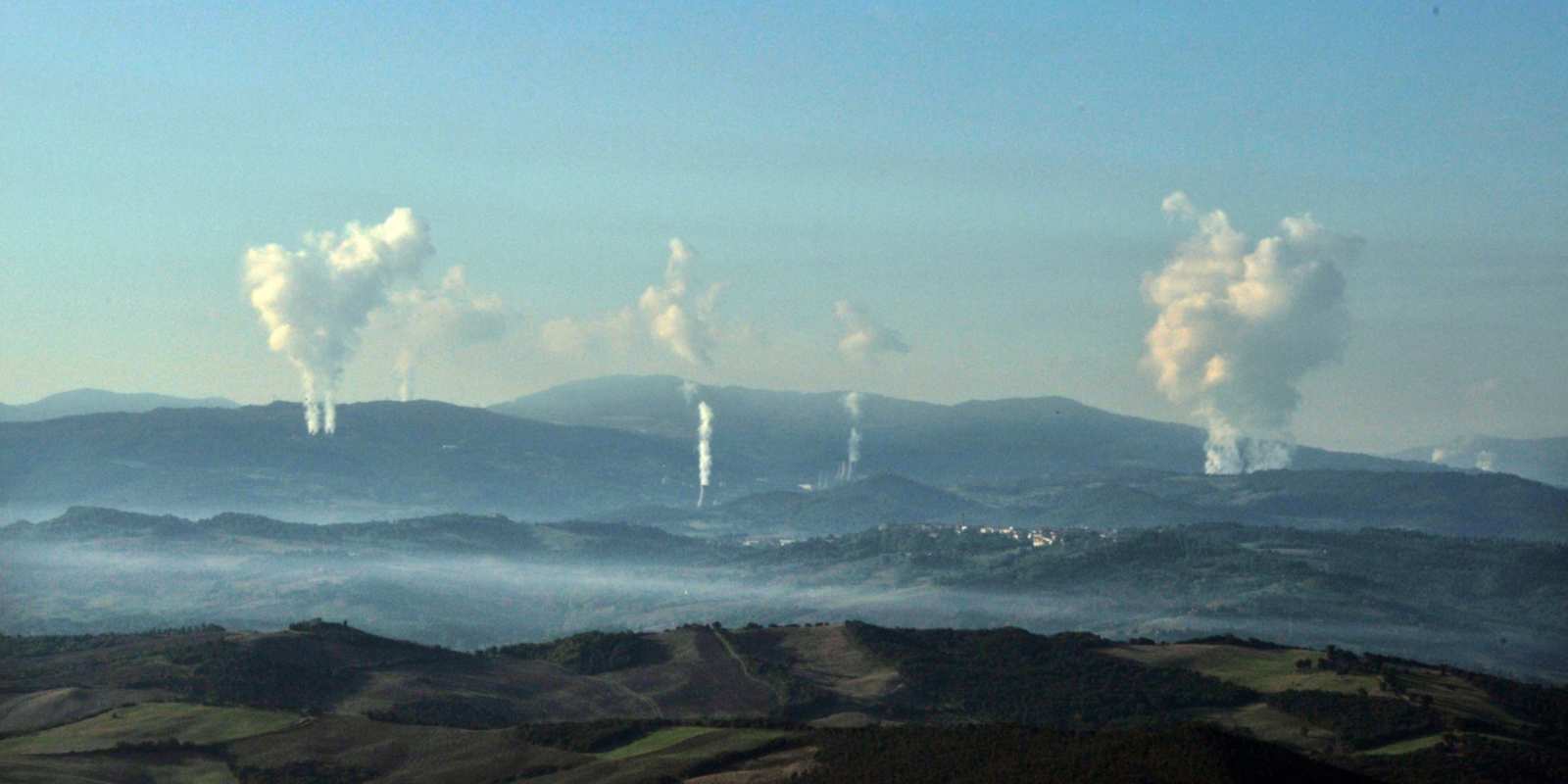 Photo ©Consorzio Turistico Volterra
redeemHoliday packages
info
Important information:
The deals are subject to extraordinary measures adopted by the Italian Government to contain the Covid-19 epidemic. Please contact the operator for more information. For further information on the situation in Tuscany Stay updated
here
Discover the Devil's Valley
Hiking, lunch in a geothermal brewery and visit to the Geothermal Museum: an exclusive tour to discover the natural phenomena on the Metalliferous Hills
Book this active tour to explore the area of the Metalliferous Hills in the surroundings of Larderello (municipality of Pomarance), and learn everything about the natural geothermal manifestations that characterize this area of Tuscany: a wild landscape, an environment often compared by renowned writers to a "hellish place", but nonetheless suggestive and full of charm.
We will go for a hike in the so called Devil's Valley to admire the power of nature and the beauty of these places. Afterwards, a lunch and a tasting of craft beer expect us at the Vapori di Birra geothermal brewery, where we will have the opportunity to taste typical products prepared using geothermal energy. Last but not least, we will discover the history of this land with a visit to the Larderello Geothermal Museum.
NOTE:
Prices:
75,00 Euro per person – 2 pax
48,00 Euro per person – 4 pax

When
From 24 November 2020 to 31 December 2021
Prices include
1 half day guided trekking around the geothermal pools

1 guided visit at the Geothermal Museum with opening of a steam jet

1 lunch at the geothermal Brew pub Vapori di birra beer tasting
Supplemental charges
Transport, supplements, extra, tips and all that is not specified in "Price includes"
Plan
Morning:
Devil's Valley – Meeting with the guide and beginning of the hike around the geothermal pools.
During the hike the landscape surrounding you changes continually, displaying thousands of colours and shapes on a very hot ground with the sound of bubbling water and gas emissions. Since the Roman times this region was known thanks to its volcanic nature, and its exceptionally sulphur hot springs have been used for bathing till nowadays in the local SPA.
Lunch:
h. 13:30 Lunch at geothermal Brew pub Vapori di birra with local products and craft beer tasting
Afternoon:
h. 15:30 Guided tour of the Geothermal Museum, opening of a steam jet directly from the extraction well
Organization
Consorzio Turistico Volterra Valdicecina scrl
P.IVA: 0130834 050 2
via franceschini, 34
volterra