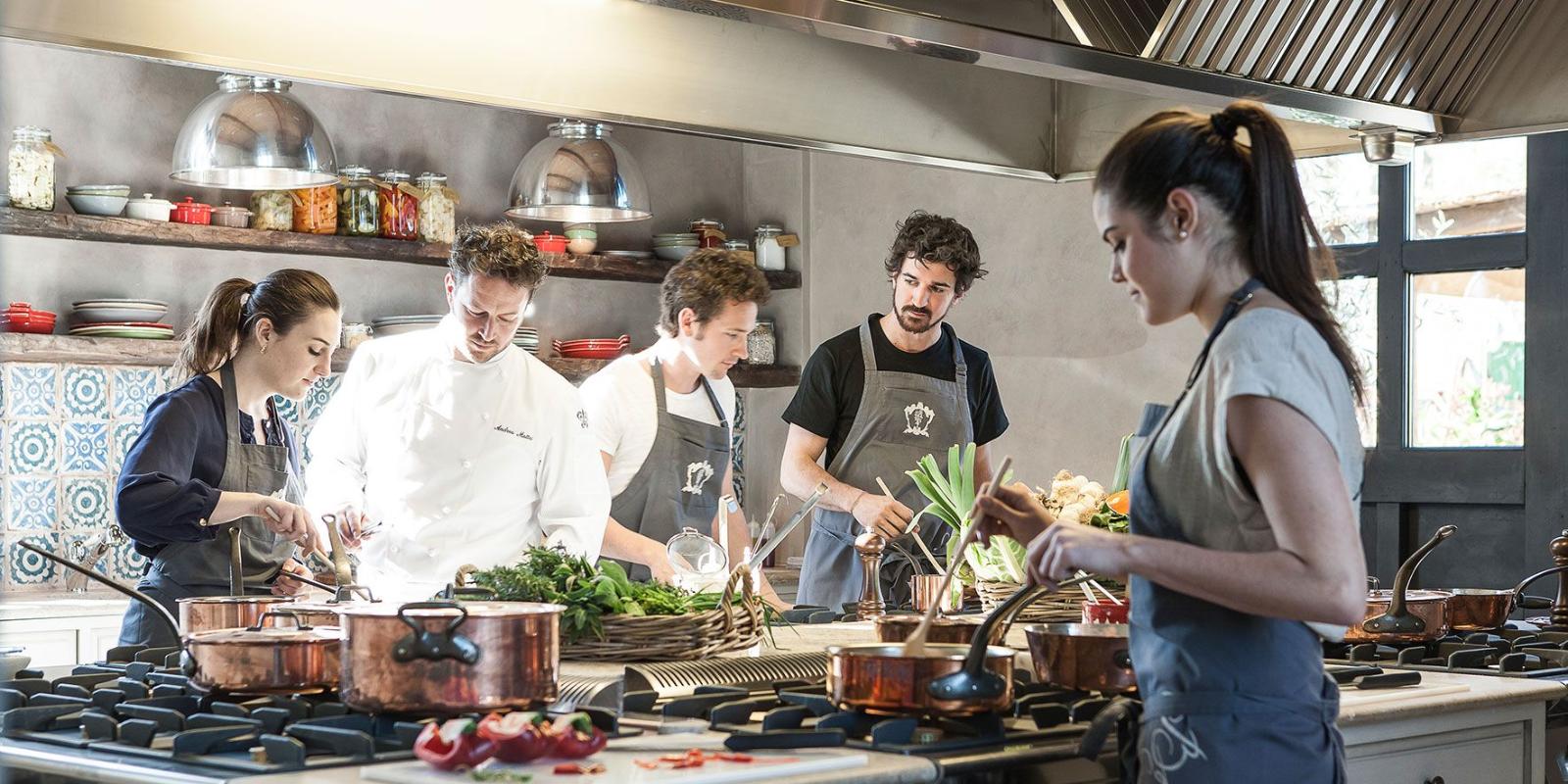 bookmarkExperiences
Cooking Class in a farmhouse in Lucca (with visit to a food market)
Pick your product in Lucca's market and prepare a full menu, from appetizers to dessert
Your cooking class will start in Lucca directly in the historic centre where you will pick all products directly in local shops or market.
Pick some fresh seasonal ingredients directly from grocery or the market's stores or pick them from the garden in the farmhouse, surrounded by nature and rows of olive trees. You will use fresh tomatoes, vegetables and also some aromatic herbs (that you're going to use for the pasta sauce).
Fresh ingredients are the basis in a genuine Italian recipe.
After bought all ingredients in the city center we will bring you in a beautifull farmhouse in the countryside
Then, you will be introduced to the art of Italian cooking. The chef will show you how combine teh different ingredients to create real Italian handmade fresh pasta with fresh eggs. So you'll learn how prepare "waving" tagliatelle, "round" gnocchi or delicious ravioli, recipes that you will easily re-create at home for your family and friends. You will also learn how to prepare an authentic meat sauce, made with fresh tomatoes.
The cooking lesson is suitable for beginners and for those who already like testing themselves with cooking.
After the main course, it's time to prepare a very special dessert, the well-known tiramisù. Our chef will share with you his own recipe. You will look forward to cooking it for your guests, once back home!
When
From 18 May 2020 to 30 November 2020
Prices include
Transfer

Market food

Cooking class

Lunch
Cancellation and no-show policies
Organization
Bellaitaliatour
P.IVA: 02123150506
via Chiassatello 71
Pisa