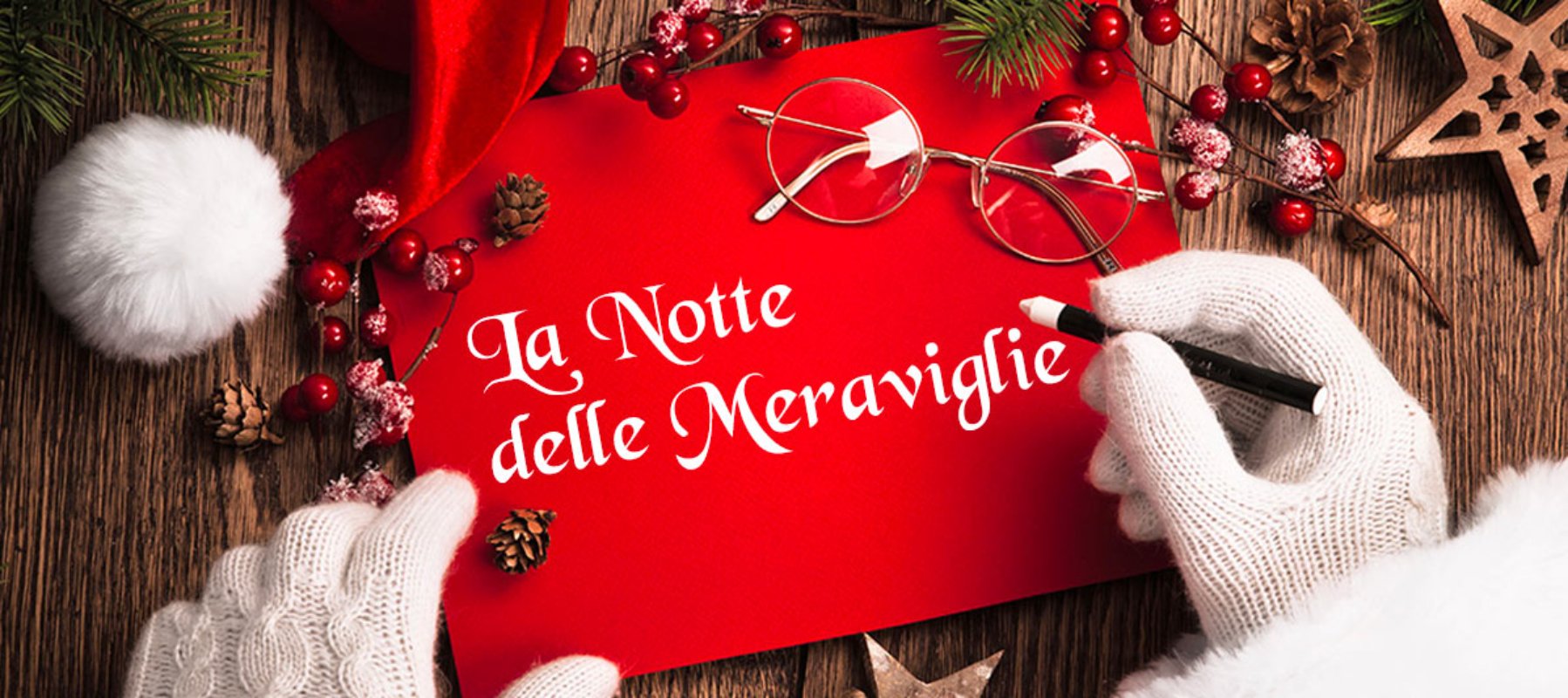 redeemHoliday packages
Christmas 2018 With Children in Tuscany
The surprising Santa Claus' night to celebrate Christmas for families!
Do you ever heard of the Santa Claus' Surprising Night ?
On the 24 december Night directly from Polo Nord and with his Elf friends, Santa Claus would arrived in Montecatini Terme and he would be the special guest of a dreamful night.
When your little stomach would be full with the Christmas Eve Dinner, Elfs would bring children in the Area Academy where all the secrets that Santa Claus brings with him would be discovered.
And before midnight.. are you ready to partecipate to something very special?
The atmosphere would be full of wait and from outside you would isten the sounds of sweet bells.
Is arriving him: Santa Claus!!
He will have lot of stories to tell you and a big bag full of presents for the littlest ( parents can give presents to the reception until 17,00 o'clock )
To give to families a great experience the Surprising Night with Santa Claus is for 50 families.
It's suggested to book with anticipation.
During the holiday you could have a plunge in the thermal spa entirely covered with reserved access also to children and the Big Christmas Lunch with typical dishes from toscan tradition and lot of enterteinment in the Elf Accademy.
PRICE ( MIN 2 ADULTS IN ROOM )
ADULT : ( 2 nights + dinners + party + thermal spa ) € 189,00
CHILD IN THE BED WITH PARENTS € 90,00
SINGLE BED : +€ 20,00
INFANT < 36 MOUNTHS FREE
MORE INFO: https://www.bambinitravel.it/toscana/vacanze-natale.php
CALL: 0039 0572 19.111.00
Prices include
Half-Board
Enterteinment for children
Santa Claus' meeting
Elf academy with labs
When
From 21 Dec 2018 to 26 Dec 2018
Organization
3B Service srls
H travel s.r.l.s.
P.IVA: 02459200461
Piazza Ubaldo Ciomei 24, 51012 Collodi PT
Collodi
345 4490713