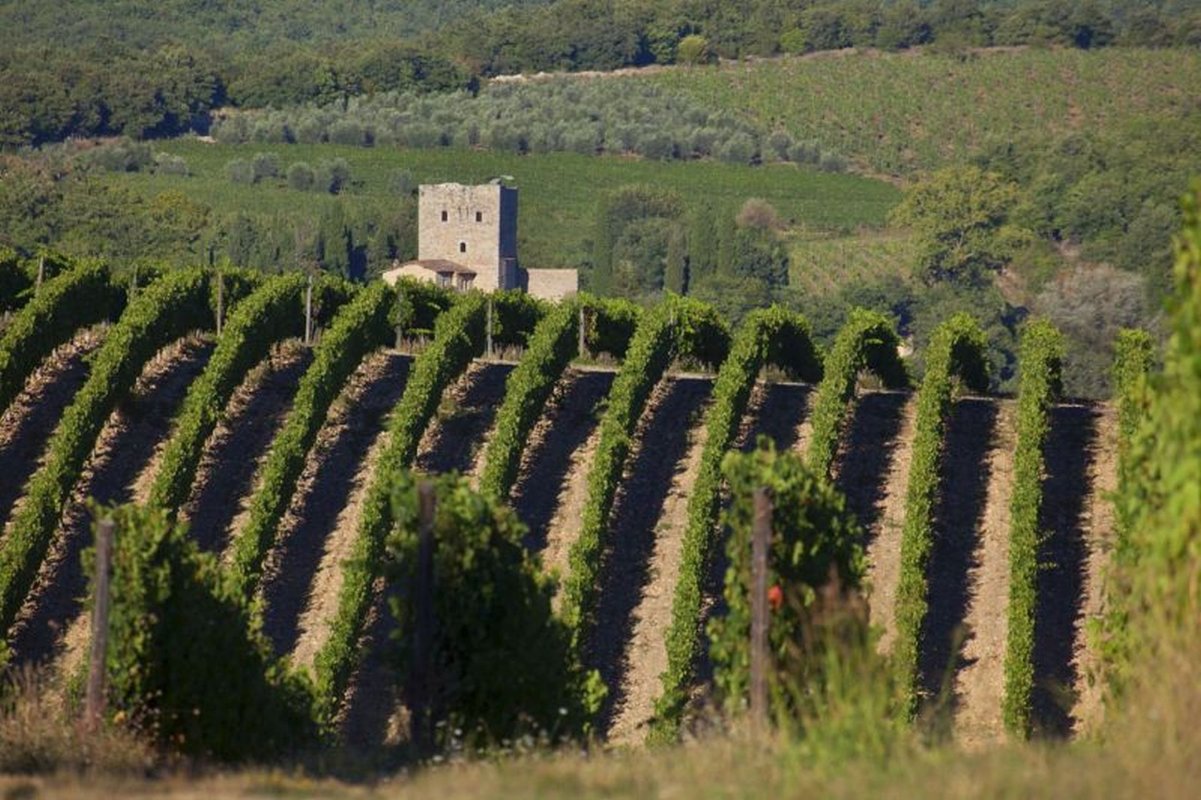 restaurant_menuTasting and food
Chianti half day tour from Florence
Enjoy two wine tastings and explore the magnificent Monteriggioni Fortress
Explore the beautiful wine region of Chianti on a half-day scenic tour from Florence, and enjoy a Tuscan landscape of gently rolling hills and vineyards, studded with cypress trees. Taste superb Chianti wines and Tuscan products.
Visit the beautiful region of Chianti with us and immerse yourselves in the picturesque Tuscan scenery that you have always imagined. The beautiful ruby-red colour and the characteristic bouquet with scents of violet are the special features that reveal the identity of one of the most famous wines in the world: Chianti. This wine results from the wise blend of Sangiovese, Canaiolo, Merlot and Cabernet Sauvignon grapes, and originates from the hilly area from which it draws its name. We will lead you to the discovery of the breathtaking, uncontaminated landscapes that have been cradling the Chianti vineyards for centuries, presenting you a harmony of colours that can only be found in the hills of this region. The sounds, scents and flavours of this land will capture your senses through a unique experience that you will live, relish and comprehend by visiting ancient churches, medieval castles and small villages where the rhythm of life remains unaltered over time. The tour continues with a visit to a charming wine estate where you will take part in a guided tour of the wine cellars in order to gain insight into the various stages of wine production and in a tasting of the various wines that the winery produces, paired with samples of sliced cured meats, bruschetta and salami. During the tour you will see the characteristic fortress of Monteriggioni. There you will find some shops specialized in typical Tuscan products, as well as elegant cafés where you can stop and enjoy a coffee or a gelato. Subsequently, the tour includes a second tasting of olive oil and wine in another local winery.
Prices include
• Free pick up on request
• Travel by GT coach or minivan with air conditioning
• Expert multilingual escorts
• Wine, oil and balsamic vinegar tasting
• Snack with sliced cured meats and typical salami
• Visit to a famous estate with tour of the wine cellar
• Self-guided tour of the Monteriggioni fortress and a local winery
Supplemental charges
Anything not specifically mentioned in "inclusions/highlights".
When
From 12 January 2019 to 15 November 2019
Organization
C-way srl
Giuseppe costa
P.IVA: 03789020108
Punto vendita - Piazza Duomo 1, SIENA
Siena
0102345666