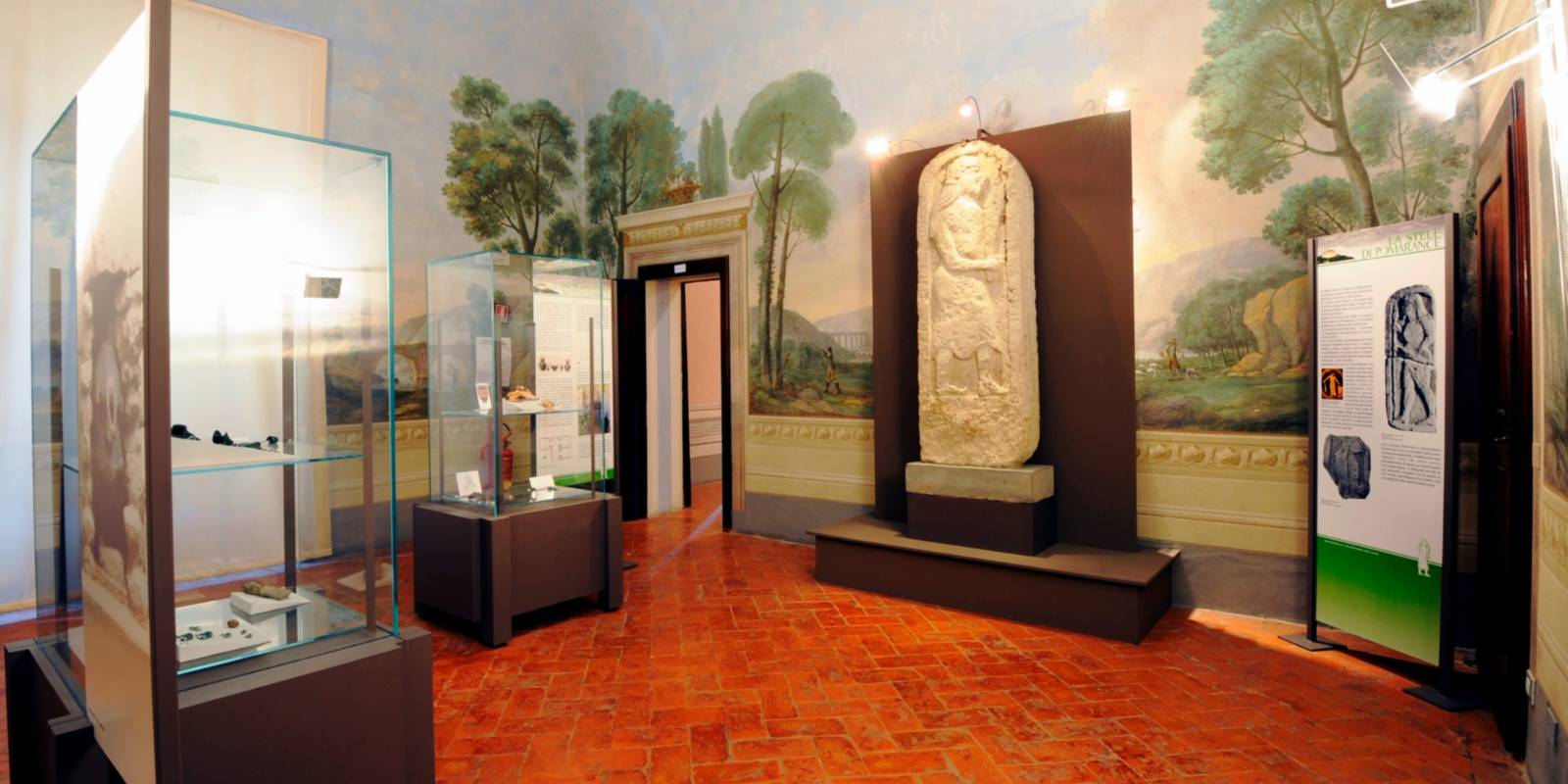 directions_walkTours
info
Important information:
The deals are subject to extraordinary measures adopted by the Italian Government to contain the Covid-19 epidemic. Please contact the operator for more information. For further information on the situation in Tuscany Stay updated
here
Casa Bicocchi Museum
Visit the house of a bourgeois family in Pomarance, a look into the lifestyle of the 19th century with a permanent exhibition dedicated to "Warriors and Craftsmen"
Casa Bicocchi represents the bourgeois life of the XIX century of a wellbeing, religious and devoted family that, in addition to carrying out activities linked to the growing industrial productions, held an important role in public administration and managed land ownerships.
The house ("Casa") gives the visitors an insight into the life of a bourgeois family in the 1800s. The original furniture and decorations have been cleverly reconstructed and inserted into the domestic setting of the museum. A part of the permanent exhibition on Warriors and Artisans, which is mainly on display in the Palazzo Ricci, is set up in the Casa Bicocchi, bringing visitors on a trip from the Paleolithics to the Renaissance.
The majestic furniture, the sophisticated decorations on the ceilings and the precious fabrics and French wallpapers give the house its atmosphere of luxury and wealth, which are very different from anything we'd find nowadays.
Download the leaflet
When
From 26 April 2021 to 26 September 2021
Saturday, Sunday start 16:00 end 18:00
Meeting point
Palazzo Bicocchi, via Roncalli 20
Plan
Guided tours every Saturday and Sunday at 4pm - 5pm - 6pm
Price €3,00 - under 14 €2,00
Compulsory booking within 1pm
Organization
Consorzio Turistico Volterra Valdicecina scrl
P.IVA: 0130834 050 2
via franceschini, 34
volterra