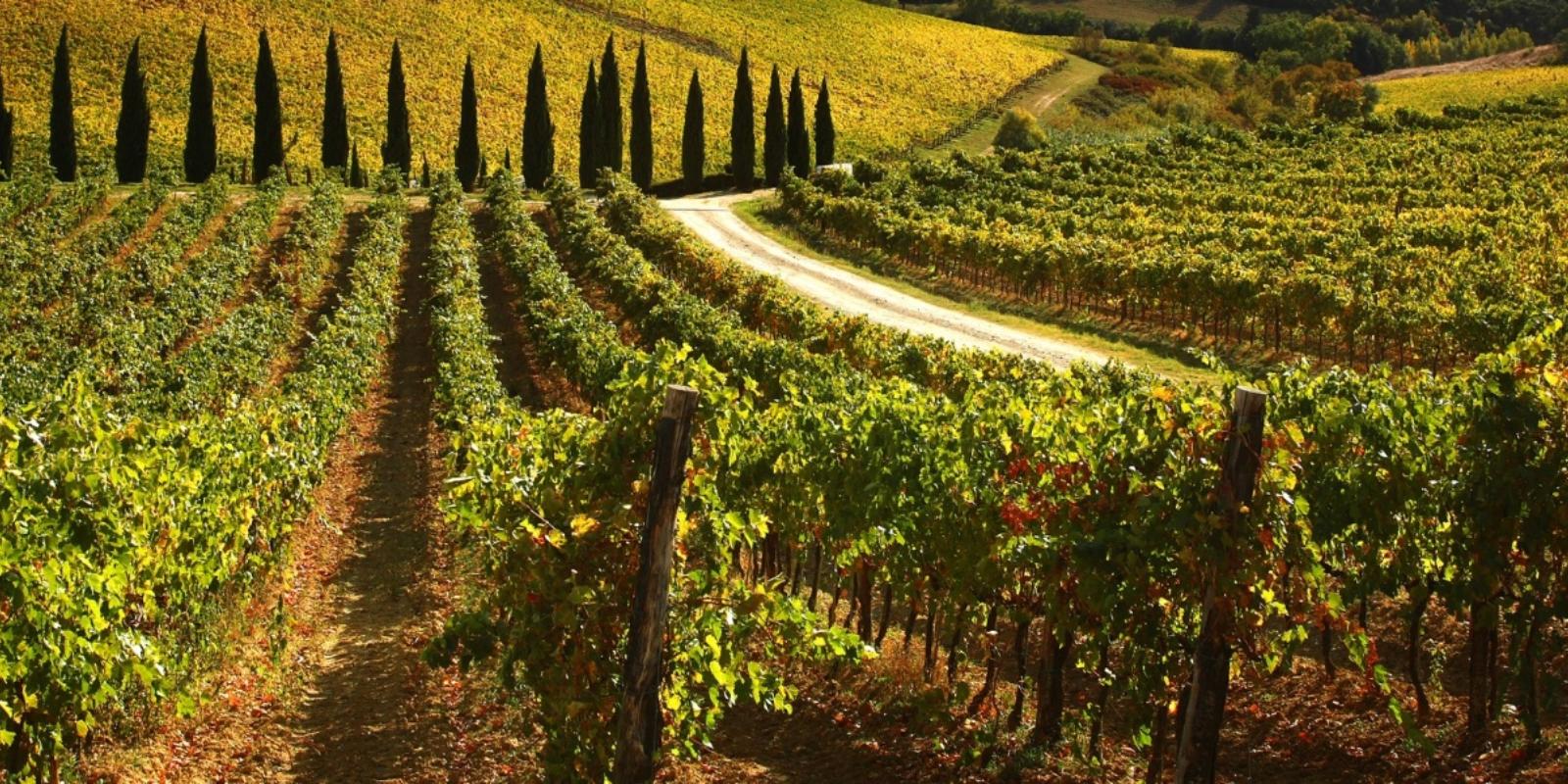 directions_walkTours
Brunello di Montalcino: discovering the worldwide famous wine
Small group tour to Montalcino with winery lunch and Brunello wine tastings
Brunello di Montalcino is a collectors' favorite! Tour cellars where they are aged, meet and have lunch with the producers and learn about the production processes and passions behind these wines. Visit the hill town of Montalcino and the Abbey of Sant'Antimo. Meet your guide in front of the church of San Domenico in Siena at 9:30am, easy to find even if you are arriving from out of town with your own car, as there is parking in the vicinity. Travel south of Siena on the ancient Roman Cassia road to the famous wine hill of Montalcino. Enjoy a first stop at a small winery, walk along the rows of vines, explore the cellars and learn about the different barrels that can be used to make this 5-year old, prestigious wine. Enjoy an introductory tasting of the famous Rosso and Brunello di Montalcino wine and visit the hill town of Montalcino, marvel at the fortress walls where the brave soldiers of the Republic of Siena made their last stand against Florence. Spend time visiting stores and enjoying the incredible views overlooking the valleys. You're be welcomed into a family-run winery, meet its owners, winemakers or workers and take a visit around the farm before sitting down to enjoy a traditional Tuscan meal accompanied by the farm's delicious wines. Enjoy a brief visit to the mystical Abbey of Sant'Antimo, church that was once part of a large Benedictine monastery. Enjoy a walk around the grounds with peace and tranquility. Take an afternoon visit to a third winery, where we deepen our knowledge of the wine making processes. Explore the different aging barrels always made of oak, which the Brunello wine must age in. Finally, sit down for another tasting of this famous wine enjoy its persistent flavors.
When
From 01 July 2020 to 23 December 2020
Tuesday, Friday, Sunday start 09:30 end 17:30
Prices include
Winery cellar tours and Brunello wine tastings
Relaxed lunch at a family-run winery
Expert English speaking local guide
Leisure time in Montalcino and St Antimo Abbey
Plan
Tour of winery and its cellars
Meet the producers and taste their wines
Visit to Montalcino and the Abbey of Sant'Antimo
Personal and laid back tour and chance of making new friends
No rushed schedule
The price is per person.
The tour and the structure involved are in compliance with the environmental sanitation protocols and containment of COVID-19 as regulated by the Ministry of Health.
Cancellation and no-show policies
Organization
Tuscan Escapes by Papilio Tours
P.IVA: 01484520521
via Stalloreggi 26
Siena